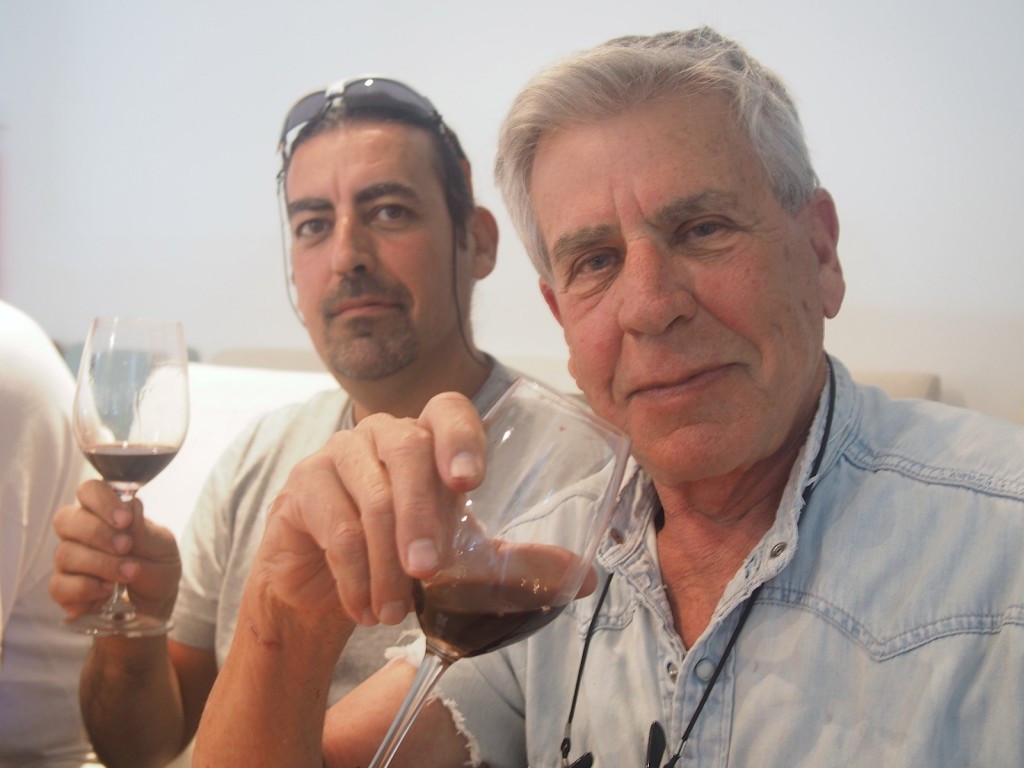 This blog rarely devotes a great deal of space and praise to red wines based on Cabernet Sauvignon and the other so-called Bordeaux grapes, because many of those wines are already showered with (well-earned or ill-deserved) praise, and some of them are also grossly over-priced due to their prime role as the fetish objects of wine cults and investment commodities. Today at the cellars of the Margalit estate in Binyamina I encountered the best Israeli wines I ever tasted, and they were all made exclusively or primarily from those Bordeaux red grape varieties. Pictured above is the father (Dr. Yair Margalit, right) and son (Asaf Margalit, left) team responsible for these remarkable wines.
What makes them so special? As the Margalits explained to me, the problem in Israel is not to ripen the grapes, rather to avoid getting jammy over-ripe aromas and flavors in the wines, but to end up with beautiful ripe flavors, and in the case of red wines, the right kind of tannins. On the basis of today's tasting I'd say they have been doing this with great success since 2000, the oldest vintage we tasted. All the Margalit red wines have great harmony and subtlety, never being even slightly rustic, much less loud or overly demonstrative. At one point I asked myself, which do I really prefer, the  2012 Cabernet Sauvignon, the 2012 Petit Verdot or the 2011 Cabernet Franc? Not only did I fail to reach a decision by the end of my visit, the list of those favorites had grown to include the super-elegant 2008 'Enigma' ( a cuvée of those Bordeaux grape varieties). However, by that time I had realized how Margalit Snr. and Jr. have thought through and explored a great many of the possibilities of this wine style. Their answer to the question how wines of this kind should taste is one of the most convincing on Planet Wine, not just in Israel.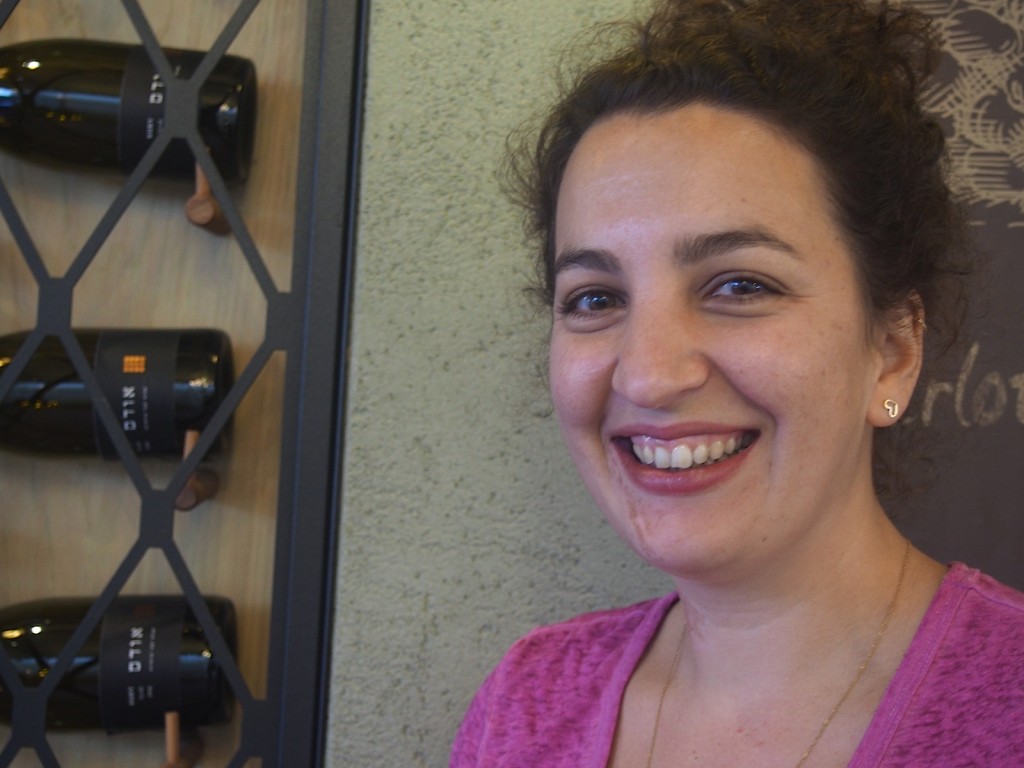 The Margalits have opened up new possibilities for Israeli winemakers, not least the possibility not to define themselves solely as Kosher wine producers (I have nothing against Kosher wines), rather to see themselves firstly as makers of excellent Israeli wines. This is something which inspires the new generation of winemakers like Yael Sandler of nearby Binyamina Winery, one of Israel's largest producers of Kosher wines. 2014 is her first vintage in Israel after getting into wine while working in one of Gordon Ramsey's restaurants in London, then studying winemaking in Australia, and finally working both in the Australian and in South African wine industries.
Like many of her generation, she is trying to make wines with more freshness and vitality than those of the past, and from the cask samples (some still fermenting) of the 2014s I tasted at Binyamina (where it is her first vintage) I'd say that she is already well down the path to that goal. This will surely help Israeli wines achieve wider international recognition, since it will make them taste less like correctly made "New World" wines and more like wines from an old land with a new and distinctive personality. I can't wait to taste her 2014s after they are bottled. Watch out Wide Wine World, Israel is coming!