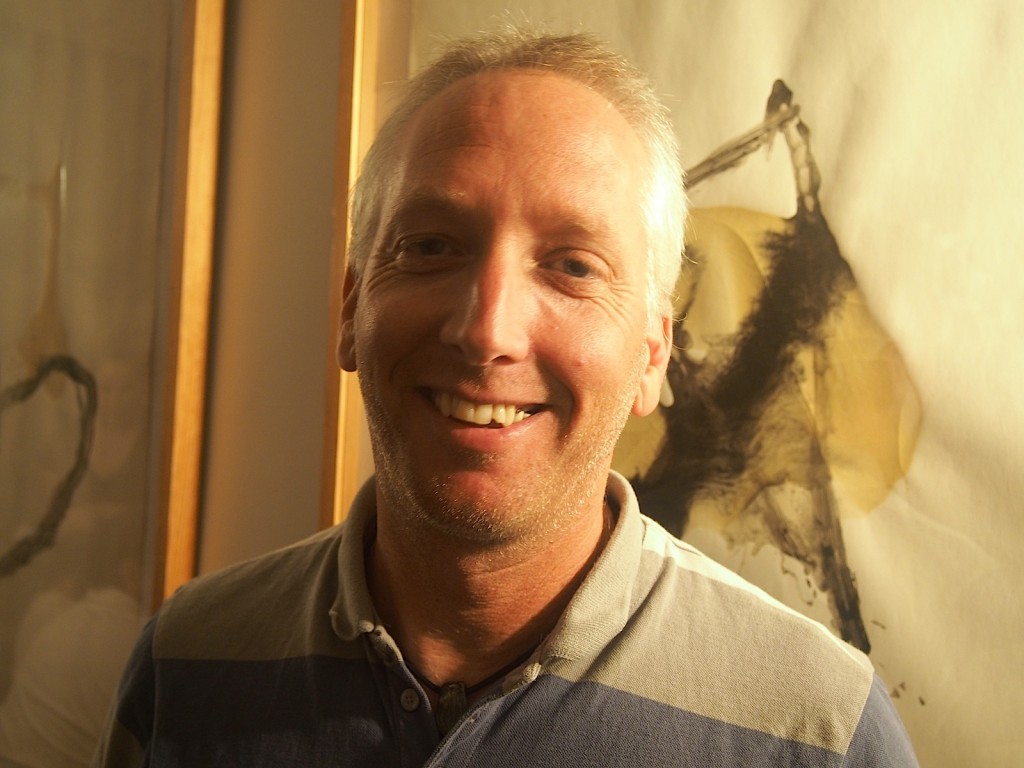 Many apologies for the long radio silence, which was not planned. Unfortunately there were internet problems at my hotels in Jerusalem and on the Dead Sea. Then I got back to this internet paradise in Even Yehuda too late last night to put this posting online. 
During my ten days in Israel there have been many surprises, the great majority of which were positive or at least amusing, and there were also some unexpected Israel Riesling Moments (IRMs). However, none of these came close to the moment of revelation yesterday in the Tel Aviv restaurant Hashulhan at the global Riesling tasting organized by Eldad Levy of Boutique de Champagnes. I always enjoy sharing good and great Riesling with a group of interested wine drinkers, but this was just one aspect of the evening. The 2013 Riesling which winemaker Doron Rav Hon, pictured above, brought with him from his Sphera winery was nothing short of mind-blowing and third Ultimate IRM made my entire trip to Israel worth while.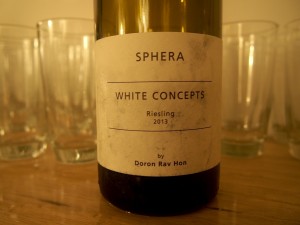 If you had told me before I tasted this wine that it would be possible to produce a delicately aromatic Riesling with enormous freshness and a Mosel-like balance of juicy sweetness and racy acidity in the Mediterranean climate of Israel I would have told you that this must be completely impossible. However, Doron Rav Hon has succeeded in doing exactly this by finding a really cool site, precise use of irrigation water to encourage aroma formation, and picking early enough to have a ton of natural acidity. This wine, which is the first vintage of Riesling, from his all white wine winery (in Israel!), has notes of floral and dripping leaves, which for me are amongst the most noble Riesling aromas. It is so delicate and filigree in flavor, the balance of sweetness, acidity and those great aromatics so expertly judged that I guessed its alcoholic content to be 10% or below, although it is actually 13%.    I can't wait to taste his other white wines. A star is born!