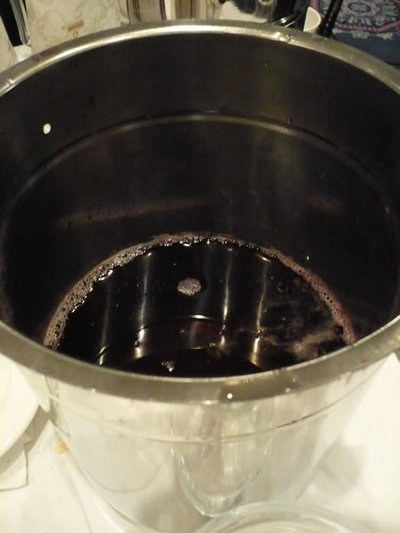 It was just another wine-tasting event, and then she walked in. I recognized her immediately, even before I saw her. I heard her say, in her crisp British accent, that she was planning on taking tasting notes on her laptop, and when I turned she was really there!
I took her in, scanning her, from the signature ice-blond bob to her artfully deconstructed beige blazer, to the rather wildly abstract and colorful shift dress underneath, ending finally at her feet, encased in sensible butter-yellow loafers. It was Jancis Robinson. My first wine hero. Before me. In the flesh.
I downed my sample of 2008 FX Pichler Gruner Vetliner, as my nervousness mounted. I certainly planned to talk to her, but somehow I ended up watching her for the better part of an hour. She was perched at a high table, about 6 glasses lined before her, taking notes on her laptop as she sniffed, sipped, and spit.
There are artists who dream of watching John Currin paint, or Prince compose, or Peter Jackson direct. I can tell you that I felt the exact same level of devotion and awe watching Mrs. Robinson spit.
When I was entering the intimidating world of wine journalism at the Elizabeth Bishop wine school, held at Boston University, Jancis Robinson was my guide. Through countless boyfriends, diets, apartments, and exams, she was my close companion. Opening The Oxford Companion to Wine, no matter how lousy my day had been, always managed to calm me down. Maybe it was her tone, equal parts Marry Poppins and Julia Childs, that gave me this sense that order and dignity were possible without forsaking spirit.
Naturally, our face to face meeting didn't go exactly as I'd planned. I had to really concentrate on getting the words out and probably came off slightly autistic because of that. But, there was one moment at the end where she asked me again what my name was (I had mumbled it inaudibly the first time) and when I told her, she said: "Sabrina Small is a good name for a writer."
If that's not a cosmic pat on the back–an indication that I am on the right path—then I don't know what is!