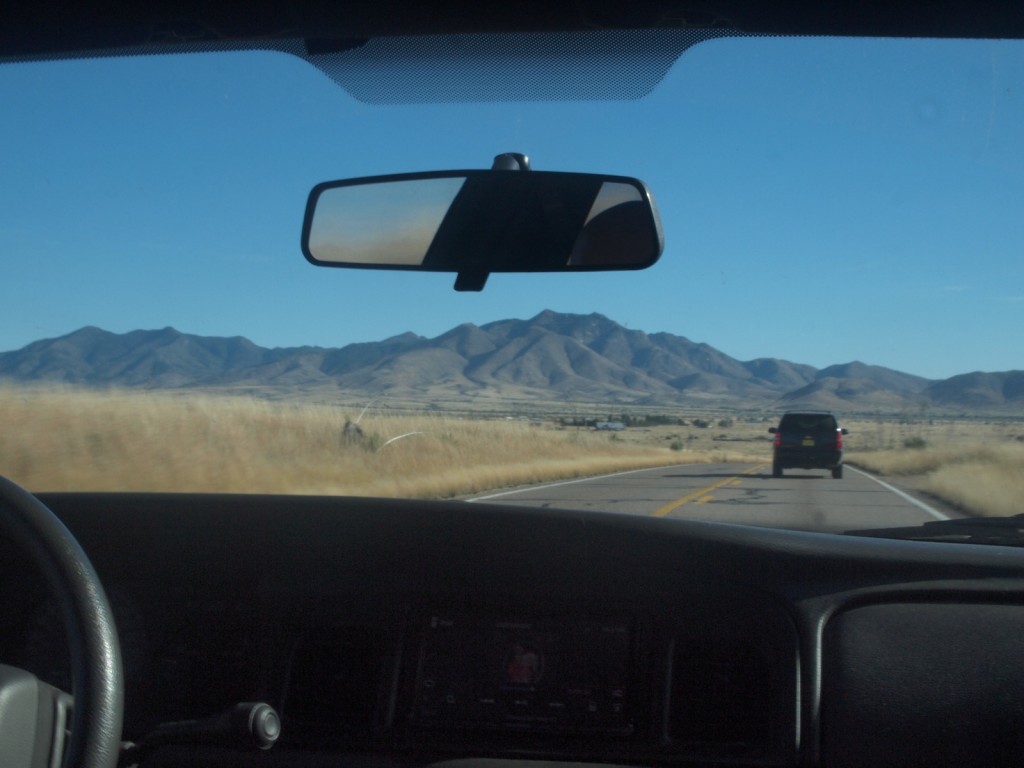 The official program of the A2Z press trip to the wine regions of Arizona ended last night when I got back to the Four Points Hotel next door to Tuscon Airport from dinner at Augustin Restaurant. Full stop, end of story? No way. My flight back to NYC via Phoenix  doesn't leave until early afternoon, so I'm hunkering down in the hotel room this morning to tell the next episode of the story of my gonzo #AZwine adventure. It takes us Down South, or to be more precise, to the Southeast of the state where about three quarters of the wine is currently grown.
I took the picture above that thru the windshield of Maynard James Keenan's car (MJK seems to be an established acronym) and it gives a pretty good idea of what the latter stages of this journey looked like, but first we had to get the four hour drive south from Jerome past Phoenix then beyond Tuscon behind us and it was a grind. I mention this to give an idea of the huge physical separation between the vineyards of the North and those in the South of AZ. As we approached Elgin-Sonoita the landscape reminded me of intensely of the sixties TV series 'Bonanza', with which I'd had a love-hate relationship (I found some other westerns were more exciting). It was a bizarre thought that in just a moment the first vineyards would swing into view and we would be in a wine region.
This is not the time to go into great detail about the Elgin wines that we tasted at Lightning Ridge and Callaghan, because the general conclusion of those tastings is more important: although winegrowing here is just one generation deep this is clearly a great location for growing powerfully tannic and generously aromatic reds, possibly also for full-bodied whites. Again and again I was stunned by how bright and fresh red wines with a stack of dry tannins and 15% or  more alcohol tasted; a complete contrast to California, where those kind of numbers almost invariably mean  a porty and ponderous or even monolithic brute in your glass. At the moment the best wines are blends like Kent Callaghan's Petit Verdot & Cabernet Franc driven 'Caitlin's', to give just one stunning example. That may be a reason the varietal-obsessed mainstream wine press has so far paid little attention to these wines. When they did take notice they tended to grossly underrate the finest products of this industry for no better reason than Arizona was on the label. Wrong wine style, wrong state! Where's my 100 point California Cult Cabernet, God damn it!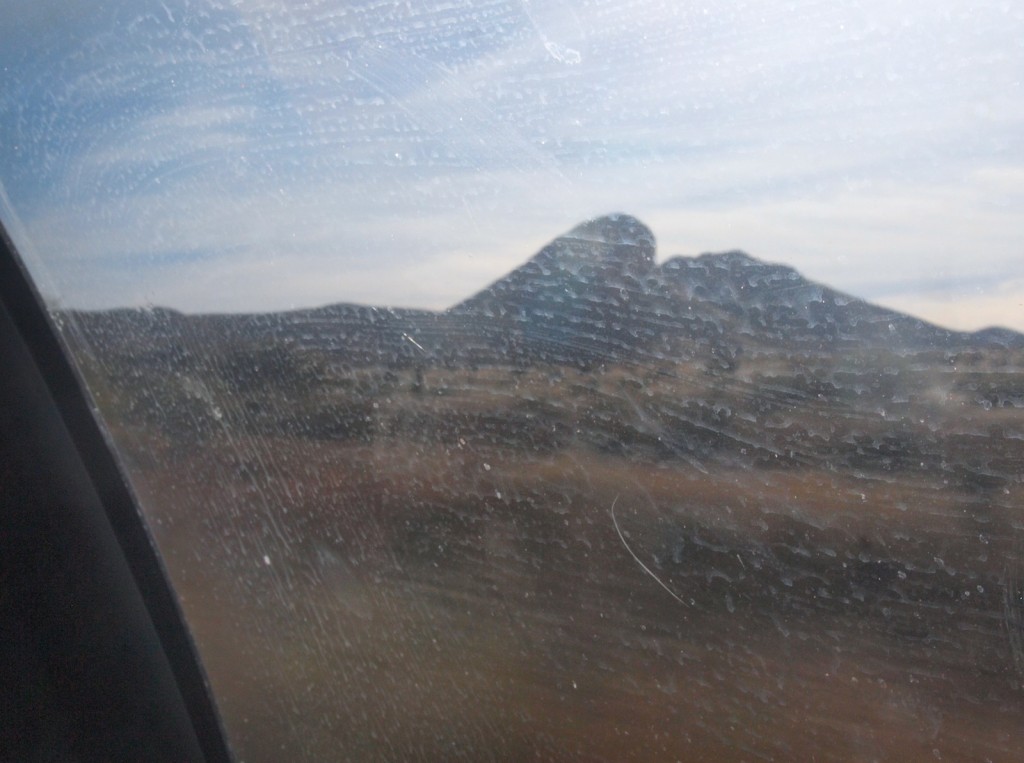 Calling wine growing in Elgin-Sonoita  an "industry" gives a rather false impression, because there's a drive from one vineyard to the next and during it you rarely see any vines in the gently undulating landscape that is primarily devoted to cattle ranching. The problems begin with the fact that the hollows are no place for vines, because of the very real danger of late (i.e. spring) frost damage. The availability of well water for irrigation is also a major limitation for wine growing, ruling out many potential sites. That, as much of the early stage of development of winegrowing here and under-capitalization, results in the wide open spaces between the vineyards through which a group of cowboys could easily drive a big herd of cattle.
The distance between Elgin-Sonoita (the only AVA, that is official appellation for wine, in AZ) and the Wilcox region is more than two hours drive, but doesn't look like much on the map. There's an utterly different landscape there, pictured below, the vineyards lying close together on the flat valley bottom between mountain ranges that were well-known to Jeronimo. The red wines from here share the chewy tannins of those from Elgin-Sonoita, but are usually a shade fleshier and more supple. The excellent blended reds like the 'Le Norte' made by Todd Bostock at Dos Cabezas epitomize this type, but Sand Reckoner (first vintage 2010) and Deep Sky (first vintage 2013) are hot on his heels with their new wines.
At Saeculum/Pierce (first vintage 2011) Michael Pierce is plowing a different furrow with lighter, fresher reds like the elegant 'Gallia'. The floral and juicy dry whites with fresh acidity that Pierce and Sand Reckoner made from Malvasia Bianca this often overlooked grape is extremely well adapted to growing conditions here. It's also a great grape for white wine blends as Dos Cabezas 'Meskeoli' already proved (scroll down for more). So Wilcox isn't turning out just one type of wine, much less shifting standardized wine units, in fact there seem to be a couple of dozen different grape varieties that do so well here that they may have a long-term future. That means the possibilities are enormous and even the daring young winemakers of this region are still just scratching the surface.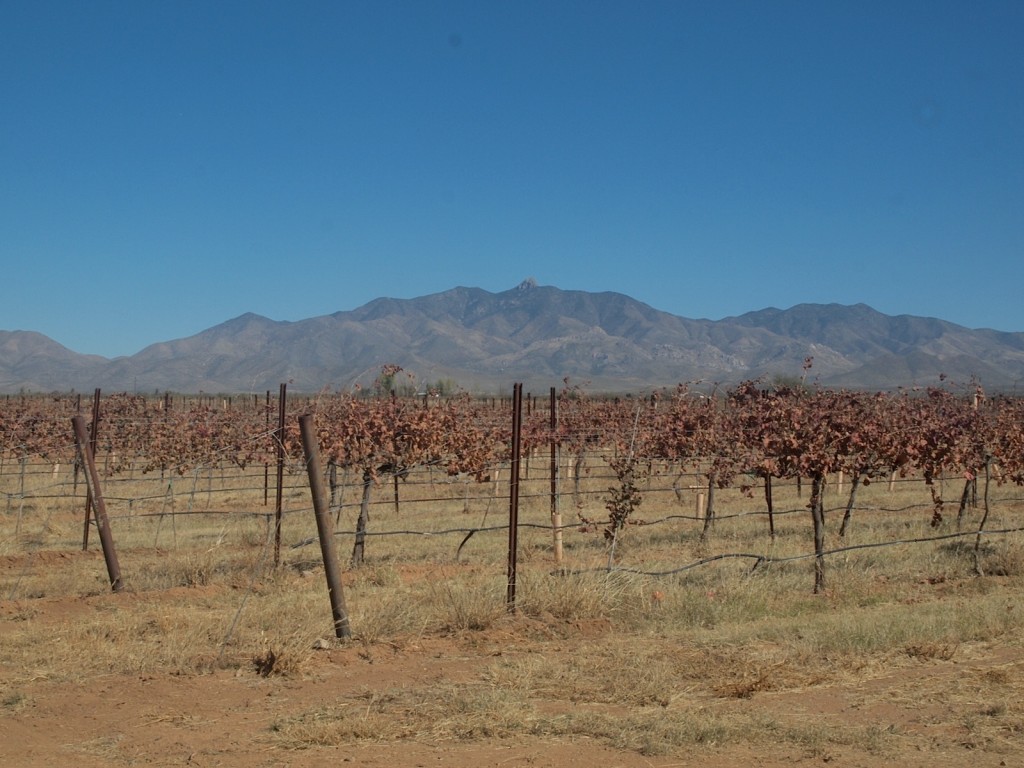 HANG ON JUST A MOMENT! These lines all seem way too pedestrian to me as I read them back, so let me add some more direct and spicy words that will hopefully drive those people who want the world to stay put and confirm to their preconceptions crazy. Arizona is not only making many really good wines and some great ones, but one day this state will one day be famous across America and around the world for its wines. The fact that MJK became the sole owner of the 80 acre Buhl Memorial Vineyard here early this year, and his team are rapidly knocking that site into great shape means that this recognition may come sooner, rather than later. Because he's planning to sell about half the fruit he grows there, this site will be a major source of grapes for many producers as well as fuel his own brands. As he told me, his team, "have pulled a white rabbit out of a hat" in knocking the vines here into shape in a single season. Even without that though, the smaller producers mentioned above are all pursuing the goal to top quality and distinctive flavors with great determination, and that's what a new wine region needs to grab the attention and capture the imagination of media and consumers alike. Here in Wilcox are enough grapes, and enough land that can be quickly planted, that a new out-of-state demand could be supplied.
With each vineyard visit and each tasting not only did the layer of dust on my boots grow, so did my conviction that although there's only be a small amount of Riesling here (scroll down for more), this state's improvised and sometimes chaotic wine industry is a great story for me. The #AZwine spirit I breathed in deep made me feel more alive than when I got on the plane from NYC to Phoenix just 5 days ago. Was it really that short a time? It's very hard to believe The somewhere-or-nowhere-in-America ambience of this hotel room is hardly compatible with the gonzo ethos of this undertaking, but that doesn't alter the basic fact that a great new wine adventure has just begun for me. The best thing of all is that in spite of absorbing a huge mass of impressions I can't give you any idea where this will all end.