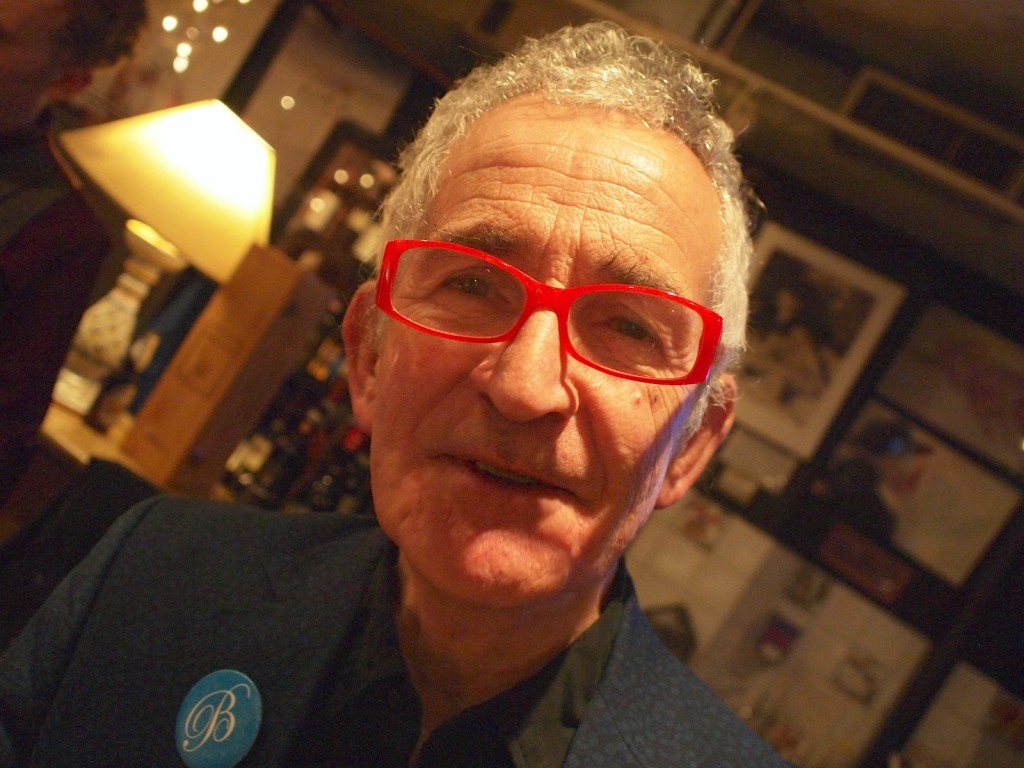 I wasn't going to write about the event last Saturday evening at Grano Restaurant in Toronto, because it was to promote my book BEST WHITE WINE ON EARTH (shortly to be published in German under the title PLANET RIESLING by Tre Torri) and I thought that you might have had too much of that already. However, some stuff happened that evening, as stuff tends to do when good Riesling flows and good Riesling people are present. That's always a good bases for good fun, but sometimes also for outrageousness, as was the case on Saturday. I think you need to hear about that.
It all started when, towards the end of the evening, the patron of Grano, Roberto Martella (pictured below), started a discussion about Riesling became dangerously open-ended when wine educator and blogger Billy Munnelly (see billysbestbottles.com) dived in. "Think about SEX. If you're a good sexual player, then you'll have foreplay. Riesling is foreplay and it leaves the gates open!" he said with great conviction. You have to imagine this in a strong Irish accent to get the full effect though. "And it's high in acidity, whatever that means. After a few glasses of Riesling you need something else," he added in case some of us hadn't completely understood his first remarks. After that there was something close to pandemonium in the private dining room of the restaurant.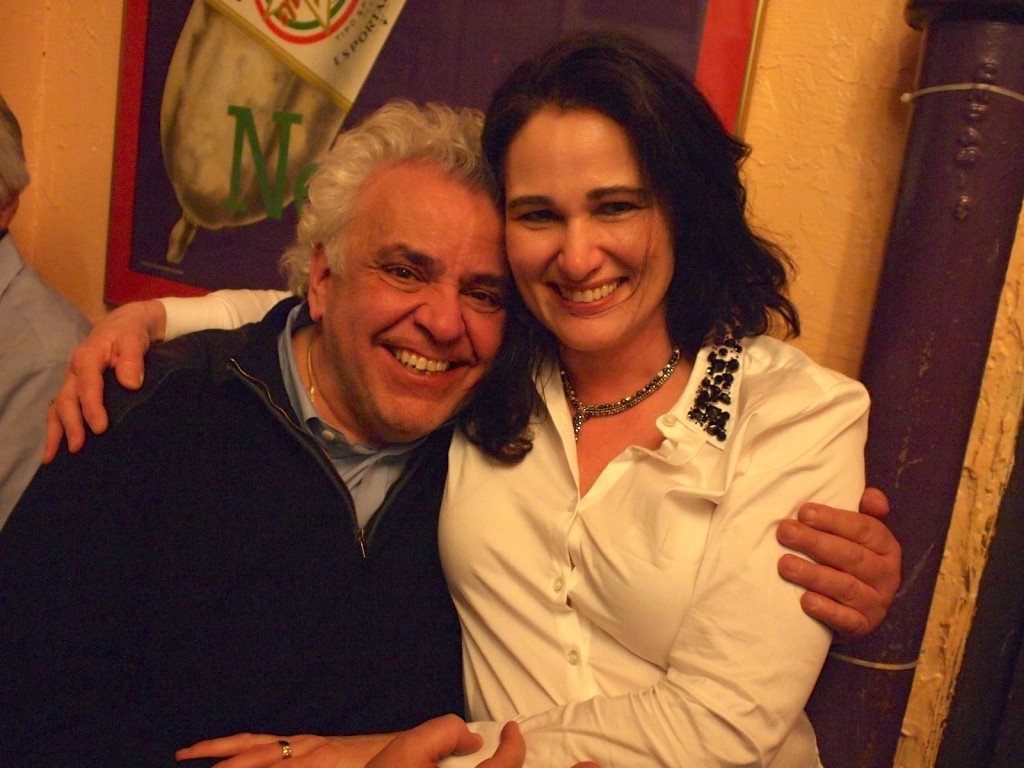 Anne Pennachetti (right in the photo), the wife of Tom Pennachetti of Cave Spring Cellars, was one of many who disagreed with Billy and she made her argument more forcefully than anybody else. That she did so from Roberto's lap made it all the more convincing too. "All you need is Riesling: before – during – after!" To which Angelo Pavan, Cave Spring's winemaker, added, "More than one at a time would also be a possibility." Everybody got the ironic ambiguity of that one, and the entire party was in a collective fit of laughter. If anyone had ever needed convincing proof that the stereotypical image of Canadians as boring and humorless is seriously wide of the mark here it was by the bucket-load.
The Rieslings that evening from Cave Spring, Charles Baker, Hidden Bench and 13th Street (scroll down for more) were also convincing proof that Ontario can play in the global major league of Riesling in styles raining from dry to dessert wines. However, that wasn't a surprise for the great majority of the guests who have followed the development of these wines for some years, and in some cases since the first beginnings 35 years ago. Although the Niagara Peninsula doesn't look or feel like a new winegrowing region it is very much a New World of Wine in the most literal sense of those words. That has many positive sides, some of which I've already pointed out in the blog postings below (and another will follow shortly), but there's also a downside that it was impossible to avoid during my stain Ontario. I think you need to hear about that too.
The problem is that an idea of how Riesling ought to taste has gained a firm hold in the minds of many people in the Canadian wine scene, because a bunch of the nation's Rieslings taste that way. I'm talking about the wines that are lean rather than light, austere rather than pristine, with an acidity that is searing rather than refreshing. These wines are typically made from grapes picked in September and high yields often also play a role. Of course, encouraging a generous crop level and picking before fall rains in order to have plenty of clean grapes has a positive keeps production costs down and minimizes risk, but that's seldom talked about.
Ontario Rieslings with this flavor profile can have some terroir character (which says something about how great the potential with Riesling here is) and the combination of this with their severity is sometimes declared to be proof of their authenticity. Even if that argument holds up (and I'm not sure that it does), the fact is that a harmonious wine tastes way better than a disharmonious one, and it is the wines that taste good which etch themselves in our memory. Those Ontario Riesling producers hooked on this style need to compare their wines with the so-called classics of the cool climate wine regions of Germany to find out how much more aromatic and generous those wines are at modest levels of ripeness. This too is possible in Ontario, as Cave Spring, Charles Baker, Hidden Bench and 13th Street showed on Saturday night.