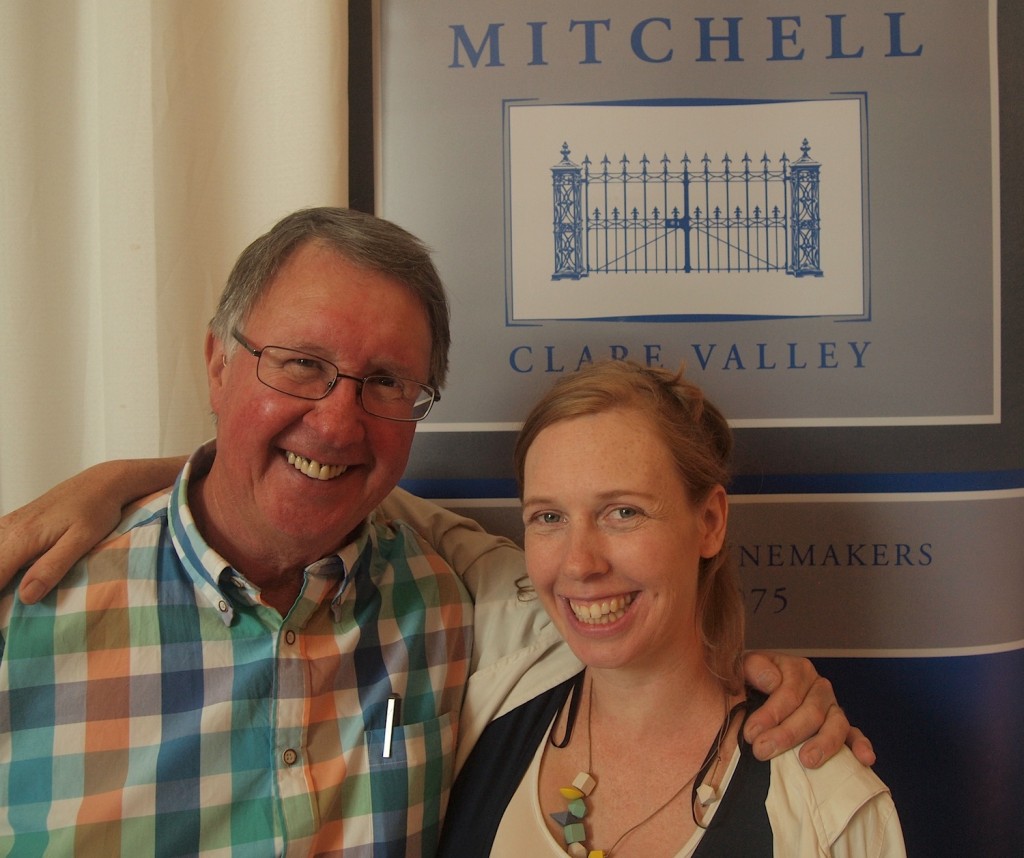 Few people realize imagine why this blog doesn't manage to post stories more regularly. postings. Not only is my life often hectic, but it doesn't run more smoothly than yours does, and technology sometimes lets me down at the crucial moment. I wrote this around midnight last night, but the WiFi of the very classy Hotel Lindrum in Downtown Melbourne was inexplicably down, so after another delay here are my thoughts about Riesling Downunder.
I have to say that although the enthusiasm it generated and the exchange of ideas it generated was the most important thing about it, Riesling Downunder also greatly enhanced my knowledge of current Australian Rieslings. During the last couple of days I've tasted my way through a great swathe of them and see many positive trends. Not only is the winemaking better  with considerably less manipulation of the higher end wines taking place than was once the case, also the regional characteristics are much more prominently displayed. Beyond that there is a willingness to pay around with skin and/or less contact, with wild fermentation, residual sweetness and a slew of other methods that often (if not always) make the wines more interesting and harmonious.
These gains aren't limited to new and rising stars as described in my blog postings from Western Australia described below. The single best young Australian dry Riesling I tasted since I arrived was the 2014 Warervale from Mitchell in the Clare Valley/South Australia, a wine that was completely wild-fermented to great advantage and without a hint of any of the (very real) disadvantages this technique can lead to. The Mitchells, pictured above, are no flaw in the pan, but have been making high quality dry Rieslings since 1975 and must therefore be considered part of the wine establishment of Australia.
At the other end of the scale there were – in my humble opinion –  a few new wines that were failed essays in funkiness, of which the 2013 'Didier' Riesling from Shobbrook in the Eden Valley was some kind of bizarre high point. It was included in the 'Ancient Arts' seminar tasting that Mike Bennie lead yesterday afternoon with a small amount of help from me. When he asked me to say what I thought about it I started with three words, "I hate it". The problem was that this wine had multiple issues (the nail polish aroma and a hint of vinegar were the most obvious) that obscured what good qualities it had. In that same tasting Glenn Barry of Knappstein proved with his 2013 'Insider' Riesling that it's entirely possible to push the winemaking envelope a long way – in this case by making a Riesling loaded with dry tannins extracted from the grape skins – without ending up with an unclean wine. Congratulations Glenn!
Sweet Riesling is still a category that many in the wine scene struggle a little bit to get to terms with, that is to actually just enjoy drinking. However, the 'Revered Residual' tasting yesterday morning included a bunch of excellent Riesling Spätlese wines from Germany – the 2013 Hermannshöhle from Dönnhoff, the 2013 Rothenberg from Gunderloch, the 2011 Würzgarten from Dr. Loosen, and the 2010 Scharzhofberger from Egon Müller-Scharzhof – that were wines of enormous complexity and great harmony. In the same kind of class were also a number of wines from other continents that stood out, most prominently, the 2011 #198 Reserve from Boundary Breaks in the Finger Lakes, New York/USA, the 2014 Block 1 from Felton Road in Central Otago/NZ  2013 Estate Reserve from Trisaetum in Oregon/US. Forget all the out-of-date clichés, because this is the erotic side of Riesling far removed from the dinner table!
Anyone unconvinced by these wines was wowed by the sensationally concentrated, subtle and absolutely pure 2014 "F" Trockenbeerenauslese from Framingham in Marlborough/NZ. Proof that the very pinnacle of 21st century sweet Riesling is reached not only in Germany!