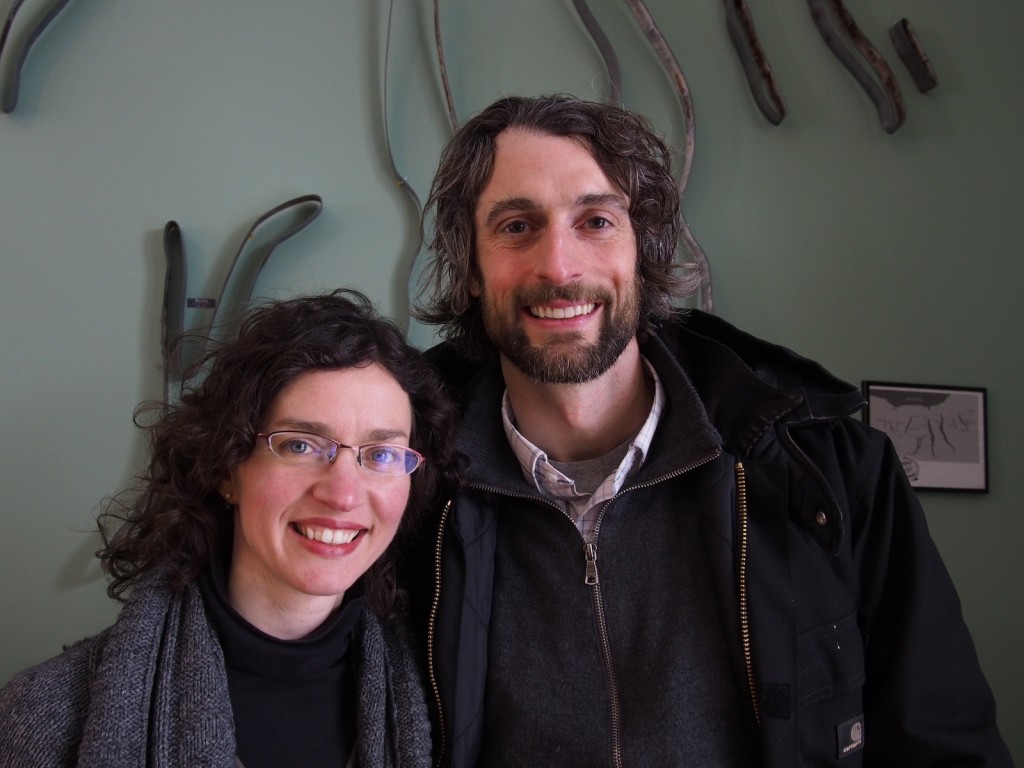 You could say that writing how certain wine winemaking teams have done something for an entire region like the Finger Lakes (FLX) in Upstate New York is just stating the obvious: producing wine in any quantity in any wine region is always the work of more than one person. However, this argument ignores the fact that there are positive and negative teams. In the latter case energy is wasted, the initiative is lost and either practices that are detrimental to wine quality (and even profitability) are stupidly perpetuated, or a lot of random dumb shit happens. In contrast, the members of a positive team reinforce each others' determination, hard work and creativity, lifting the quality of the wines and the appreciation of them out there in the Big Wide Wine World.
Shannon and Paul Brock, pictured above took over Silver Thread Vineyard back in the summer of 2011 and since then they have successfully reinvented the small and slightly eccentric (in the positive sense) winery that Richard Figiel founded. Just like his wines, theirs are daringly original and always need some time to show their best, however, they're considerably more consistent in style and quality than Figiel's wines were. Their quartet of single vineyard dry Rieslings from 2013 (current vintage) are just beginning to come into their best form; racy and mineral terroir wines of considerable subtlety.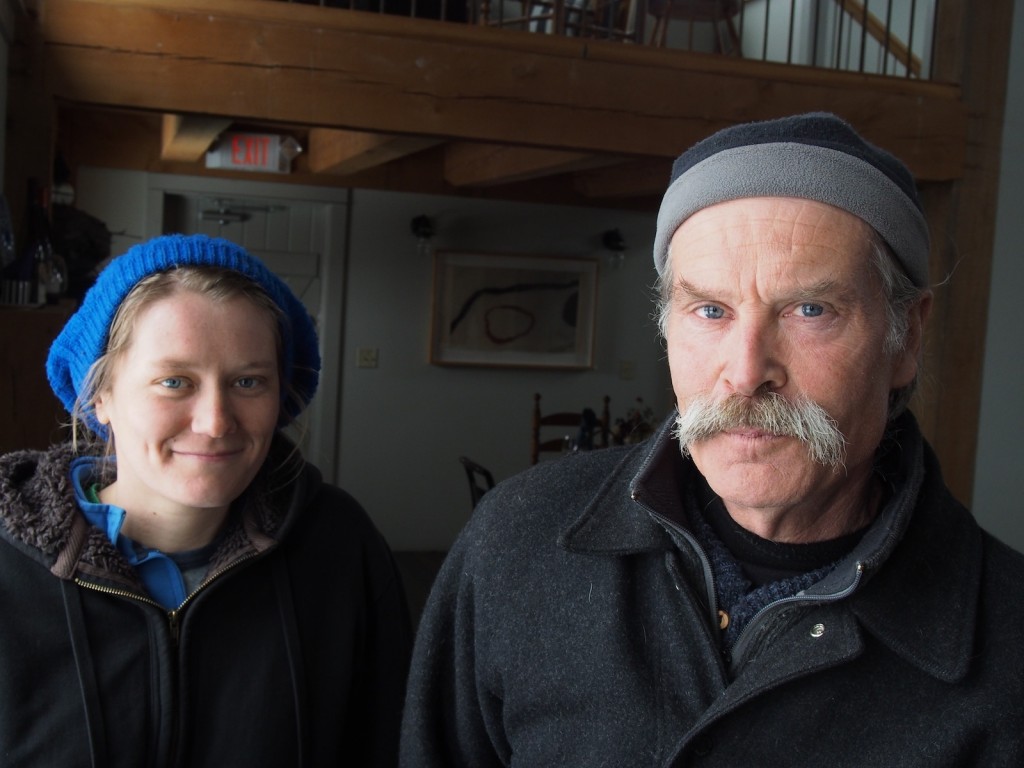 The winemaking team of Kim Engle and Katy Koken at Bloomer Creek, pictured above, also work on the Eastern Shore of Seneca Lake and share the Brocks' disdain for the way some wine producers throw chemicals around in the vineyard with too little concern for the consequences. However, here Katy is the "assistant vigneron" and Kim is the founder, or perhaps I should say the "inventor" of a daring wine style that emphasizes spice and texture, rather than bright fruit aromas and crisp acidity (the style that's still the norm in FLX). Here, the wines get all the time they need to unfold before bottling, and the number of different lots of Riesling in the cellar is staggeringly large for a producer. More about these FLX Outer Limits wines will follow in the near future!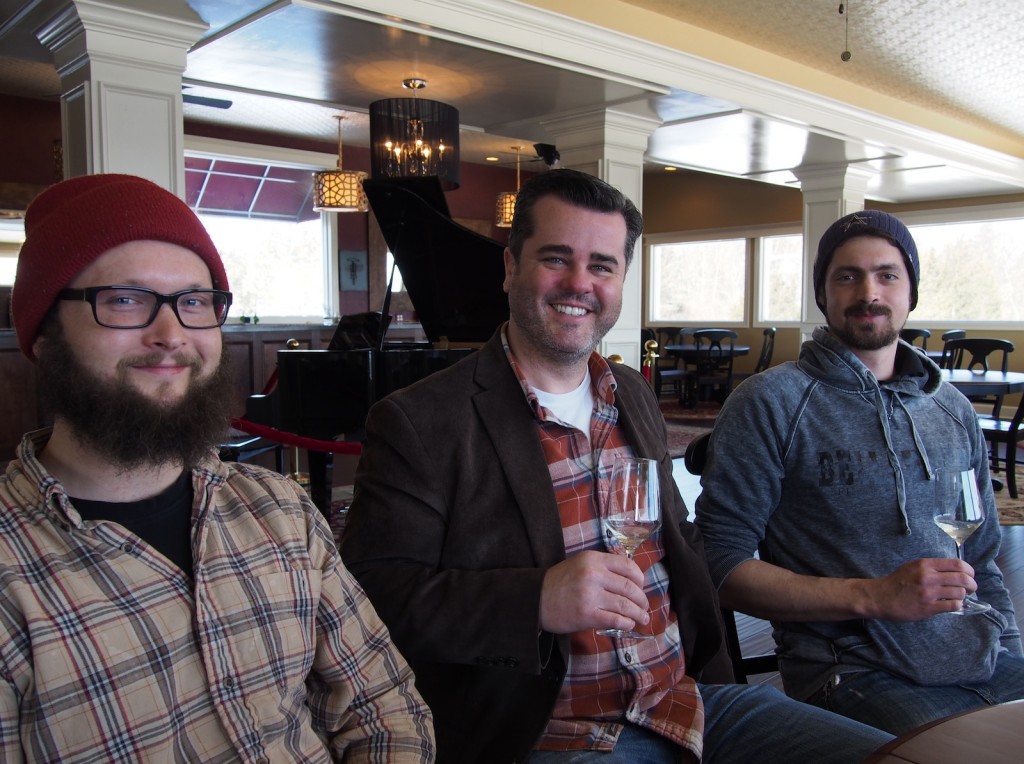 Bellangelo on the west bank of Seneca Lake has been around for a while, but under Chris Missick (centre) it has acquired a new dynamic that has just been shifted up a couple of gears by the appointment of Nathan Kendall (left) as winemaker from the 2014 vintage. From the cask samples of Riesling and Chardonnay I tasted (yes, I believe this variety also has a future in the FLX) he and assistant winemaker Daniel Bissel seem to make a great team in the cellar and form a creative triumvirate with Chris. Certainly their new Rieslings will be more aromatically and texturally complex than the wines of the previous vintages from this producer. Watch this FLX space!