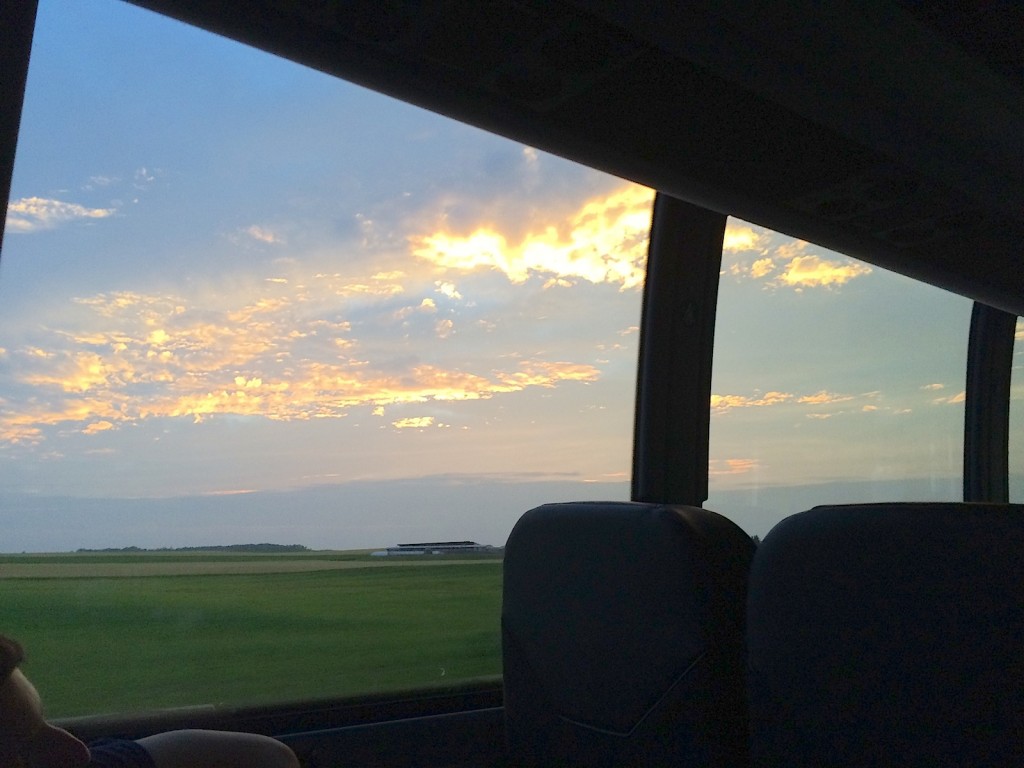 Welcome to an exciting new publication making an extended guest appearance at STUART PIGOTT RIESLING GLOBAL for about the next four weeks. Let me explain a little what this is all about. As regular readers well know, I've written about the FLX (Finger Lakes in Upstate New York), the most important wine region of this state many times before on these pages. This time is different though, and not just because I will be staying much longer than I ever did before. I am here for Deep Immersion Riesling Therapy, a process with many aspects of which this publication is just one. The goal is to explore the FLX Rieslings, but also to experience them in the context of the region's very varied other wines and that of the Rieslings produced elsewhere in the US, and the world. This is all about opening the doors of perception to the many shades and tones of the FLX, and savoring that beauty unreservedly. Of course, everything has at least two sides, and the Riesling beauty of this region is also a set of problems and challenges facing the FLX wine workers, and the society to which they belong. I am definitely here in order to become part of this world (if temporarily) and I am certainly not here to dodge any (possibly unpleasant) truths about this place
Sometimes there's no point in hesitating, much less in procrastinating, and I could feel in my bones and every other fibre of my being the need to leave NYWC (New York Wine City). So, yesterday afternoon I took a Greyhound bus from the Port Authority Building in New York to Geneva at the northern tip of Seneca Lake, the longest, widest and deepest body of water in the FLX. The picture above was taken at sunset as, somewhat delayed, we approached Geneva. Heavily laden with luggage, including a box of Rieslings from Oregon (more about them in a few days) I struggled from the bus stop up the hill to the redbrick house of my wine worker friends Kelby Russell and Julia Hoyle. I felt relieved to have made it, but also that I wouldn't have really made until I'd had a drink in my temporary home. So, I threw my stuff in the second floor bedroom overlooking this leafy street and headed out.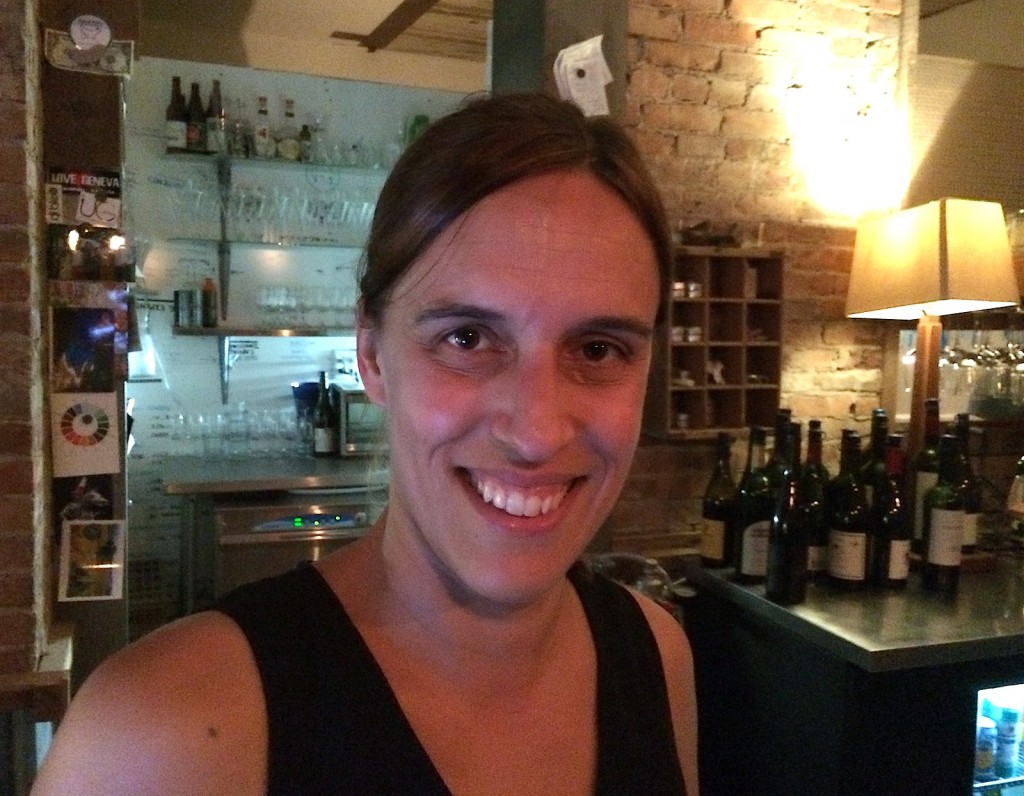 Having been excited to "discover" the Microclimate wine bar during my last stay in the FLX, at the beginning of March when Geneva was still covered in a thick layer of ice and snow, it was my goal. Last night I finally met Stephanie Mira de Orduna, one of the partners along with James-Emery Elkin, and we had quite a long conversation before I told her who I am and about this story. Everyone but me was drinking wine, and several people had ordered flights of five different wines to taste. I was desperate for beer, feeling shattered (in more ways than one) and dehydrated. Stephanie expertly poured me a Julius Echter Hefeweizen, a German wheat beer with yeast in the bottle, in a way I never saw before anywhere in America. Her expert hand, and a cylinder of inert nitrogen gas, enable her to pour every single wine on the list by the glass! And the selection of wines would be considered creative in NYWC. I promised to return for some "wine orgies" during my stay. More important still is the unique atmosphere of the place, which Stephanie describes as being, "a wine bar / tourist information centre / meeting forum." The fact that Geneva has a place like Microclimate (it's been here for over three years) says a lot about the town's unique vibe, and that too is an important part of my story: WATCH THIS SPACE!
https://www.facebook.com/MicroclimateWineBar
All comments and corrections rate welcomed by FLXtra and guest articles may be submitted (text only please). All views expressed are those of the author, not of anyone else mentioned in the text unless they are quoted. Namu Amida Butsu!