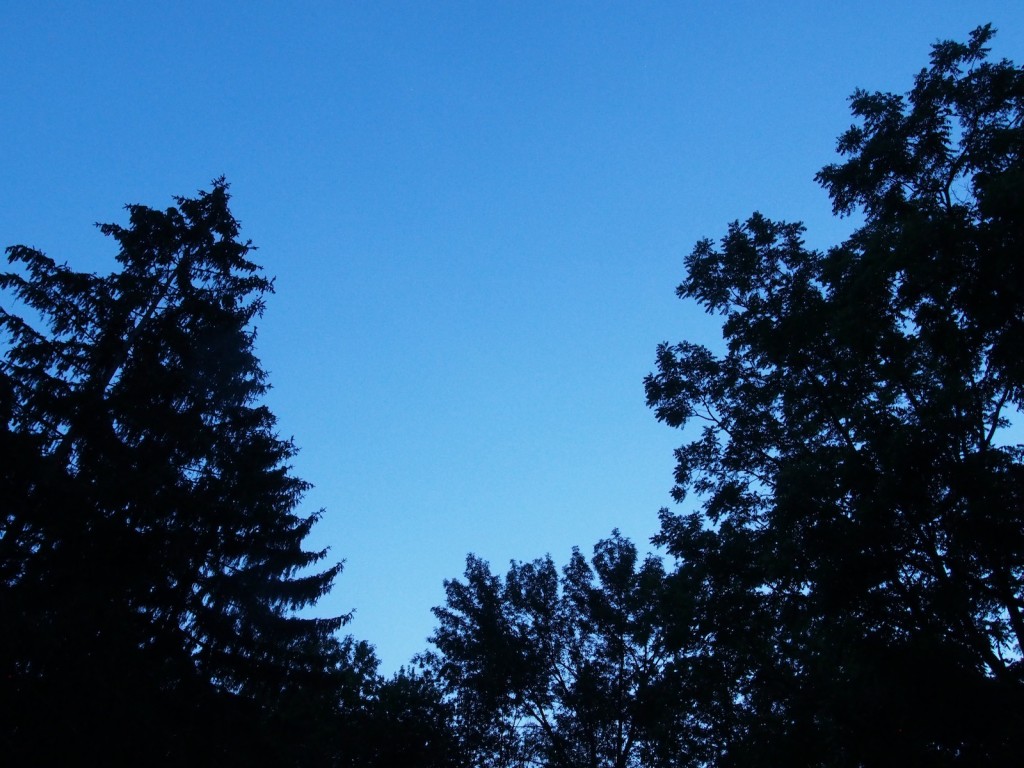 When I retasted all the wines described below two days after they were opened (something I frequently do with young wines to see how they develop through contact with the air) I found some of them very changed. I've therefore UPDATED this story with some additional comments in italics.
 What do the Rieslings of Oregon in the Pacific Northwest have to do with those of New York State in the Altantic Northeast? At first glance the question might seem pretty stupid, because Riesling is the Number One Vitis vinifera grape grown in New York and in Oregon Riesling is a speciality occupying a tiny part of the vineyard area that Pinot Noir and Pinot Gris dominate (together more than three quarters of everything!) However, on the crucial level of taste there are many similarities. Both types of Riesling can be very high in acidity and are often modest in body, although Oregon Rieslings tends to be a little bolder than their cousins from New York (probably because of the rather warmer, drier summer). Turn back to the statistics and look at the number of acres planted rather than those percentages and they really aren't so far from one another: at the last count 1,034 acres of Riesling in NY and 700 acres in OR when New York last counted (2011). Look at the picture above and you might think that I tasted the 2014 dry Rieslings from the Brooks, Chehalem and Trisaetum wineries in their native Oregon, but actually I did so in a garden in Geneva, FLX where the above picture was taken.
Yesterday was a perfect dry here in Upstate New York, or as I'm starting to call it the Wild West of the Northeast. A beautiful still evening followed the warmth and sunshine, and with the aid of light jacket it was entirely possible to taste outside. That's something I normally avoid because the wind can whip all of the aromas out of your glass leaving you with the impression that the wine has no nose, or that you don't. The eleven 2014 Rieslings I tasted were all recently bottled and are all made to be able to age for some years, in the case of Brooks with a decade or more of aging potential built in. And the 2003 Brooks Riesling (regular quality) I tasted in Oregon last summer proved that this really works. This means they were all a bit on the shy side, and in need of aeration or bottle age. However, that's as it should be at this early phase in good Riesling wines' life.
The first thing that the wines proved is that 2014 is a remarkably ripe vintage for Oregon Riesling, although the level of ripeness was far from uniform, some wines being exotic in their richness for this context, others fitting into the "norm" for the state fairly easily. In spite of this none of the wines were low in acidity, however far you stretch of that term. The second striking thing was the radical differences in style between the wines of the leading trio of Oregon Riesling producers (for that is what they unquestionably are). I promise that even if you are rather inexperienced wine taster, if you had tasted with me and at the end I'd presented you with one of the wines blind then asked you to identify the producers you would have managed this! I like that, because in my book the beauty of wine is a many-faced creature.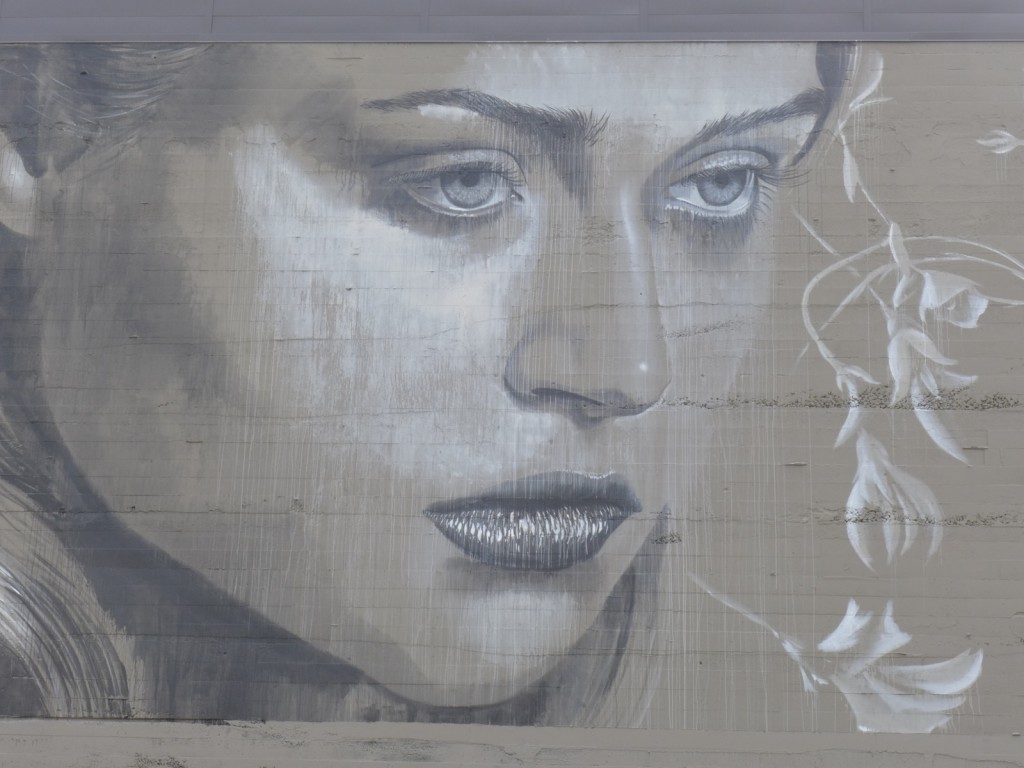 To my mind 2014 Wichmann Dundee Estate Riesling from Trisaetum is the most beautiful wine James Frey has ever produced, and in 2013 he produced a string of beautiful Rieslings! It reminded of the hauntingly beautiful face painted on a wall in Downtown Portland, OR pictured above. Here is a wine with a stunning combination of intensity and delicacy, of fruity charm and savory depth that unhesitatingly said, DRINK ME! Sadly, there are just 1,800 bottles of this beauty. I'm less sure of the dry 2014 Estate Reserve, because of the obvious oak aromas, but time will perhaps help integrate them better. I certainly prefer the forthright apple, raspberry and floral aromas of the 2014 Coast Range Estate to it, because this wine is at once juicy and crisp. At least there are more than 4,000 bottles of this one!
Freshly opened the dry 2014 Ribbon Ridge Estate from Trisaetum wasn't very exciting, but two days later it had literally blossomed showing some lovely floral and spicy notes. It also tasted much more juicy and vibrant, and this is a real crowd-pleaser that is easier to understand than the more austere and powerful wine from the Dundee Wichmann Estate.
Chehalem's 2014 Rieslings are all precisely balanced in the more succulent style that winemaker Wynne Peterson-Nedry has developed since taking over from her father Harry (who's wines were more steely and austere, but often developed very well). The 2014 Corral Creek Vineyard is the brightest of them, and although still very youthful it is bursting with white fruit aromas (pear, apple and peach). At once exciting and delicious, this is a wine with a great future that I hope to also experience. The 1.1% / 11 grams per liter unfermented grape sweetness are seamlessly integrated, and together with the lively acidity and 12.5% alcohol (it tastes like a bit less than that figure) they make it an extremely flexible wine for the dining table. The 2014 Ridgecrest Vineyard is almost as impressive and the 2014 Three Vineyards blend is slightly more juicy and direct, as a regular bottling at a more modest price should be. In short, these might well be Chehalem's best Rieslings to date.
With two days aeration the balance of the 2014 Corral Creek Riesling from Chehalem had got even more impressive, and the aftertaste was even longer. This is one of the stars of the vintage in Oregon and America.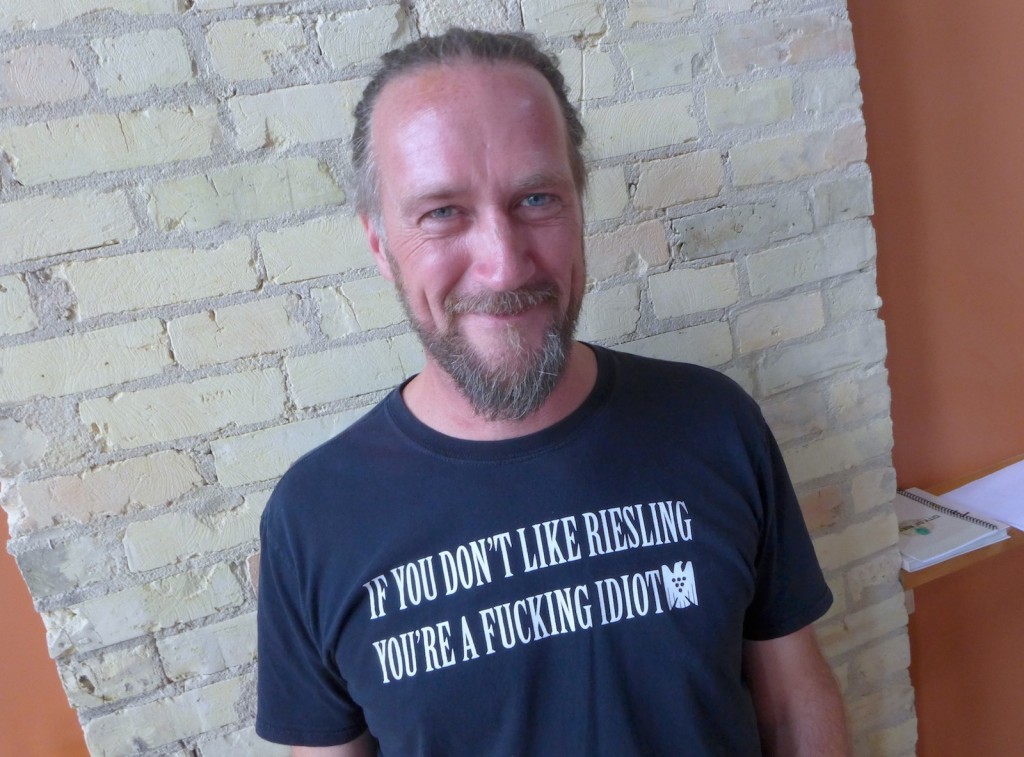 For the 2014 harvest Brooks moved into their new winery and also started bottling some of the wine from each vineyard they source their blended Willamette Valley Riesling from as single-vineyard wines. About half of those bottlings were in this tasting, and the other half are in the tasting of medium-dry and medium sweet 2014 Oregon Rieslings that will follow in a few days time. Even this first half of that group of wines proved conclusively that moving into a beautiful new facility hasn't in any way changed winemaker Chris Williams (pictured above) commitment to the powerful and austere style of Riesling that Jimi Brooks developed. The 2014 Orchards Fold Vineyard Riesling is a good introduction to this unique style (in all of North America) because the wine isn't too steely and has a lot of lemon and apple character. Both the 2014 Sunset View Vineyard Riesling and 2014 Yamhill Vineyard Rieslings push into new territory for the winery, these dry wines weighing in at 13.7% and 14.3% alcoholic content! For me, the bottling from the Yamhill Vineyard, i.e. the one with the highest alcoholic content, is the more impressive at this stage. I love the candied pineapple aroma and the rich, complex mouthfeel, followed by a seriously (salty) mineral tasting finish. I never had an Oregon Riesling with anything even vaguely resembling this balance before. To experience this new continent of flavor you will have to be quick after this wine is released, because there are just 900 bottles of it for the whole of Planet Riesling.
Of the 2014 Brooks dry Rieslings that from the Vitae Springs Vineyard had tasted austere to the point of severity when freshly opened. However, two days later it tasted more weighty and positively textural with a note of ripe pear and I ended up drinking a big glass of it with considerable pleasure. Then it was also apparent that the 2014 Yamhill Vineyard wine owes some of its considerable richness to noble rot. That sometimes exerts a negative influence on dry Rieslings making them taste bitter and or heavy, but this wine has neither of those problems. It will be fascinating to see how this dramatically contrasting quartet develop during the coming months and years!
And what is the conclusion to be drawn from all this for FLX Riesling winemaking? I think it is, that in spite of all the challenges winemakers here face, balancing wines with high alcoholic contents is not one of them, in fact given the standard of viticulture the top producers have reached balancing the FLX Riesling wines isn't that difficult if you accept the principal that a wine with 0.9% – 1.2% / 9 – 12 grams per liter unfermented sweetness could be harmoniously dry. The other night Red Newt's ravishingly beautiful 2013 The Knoll Riesling showed what is possible here if you start with ripe clean fruit and are relaxed about the analytical figures for dry wines can do for the balance of FLX Rieslings.