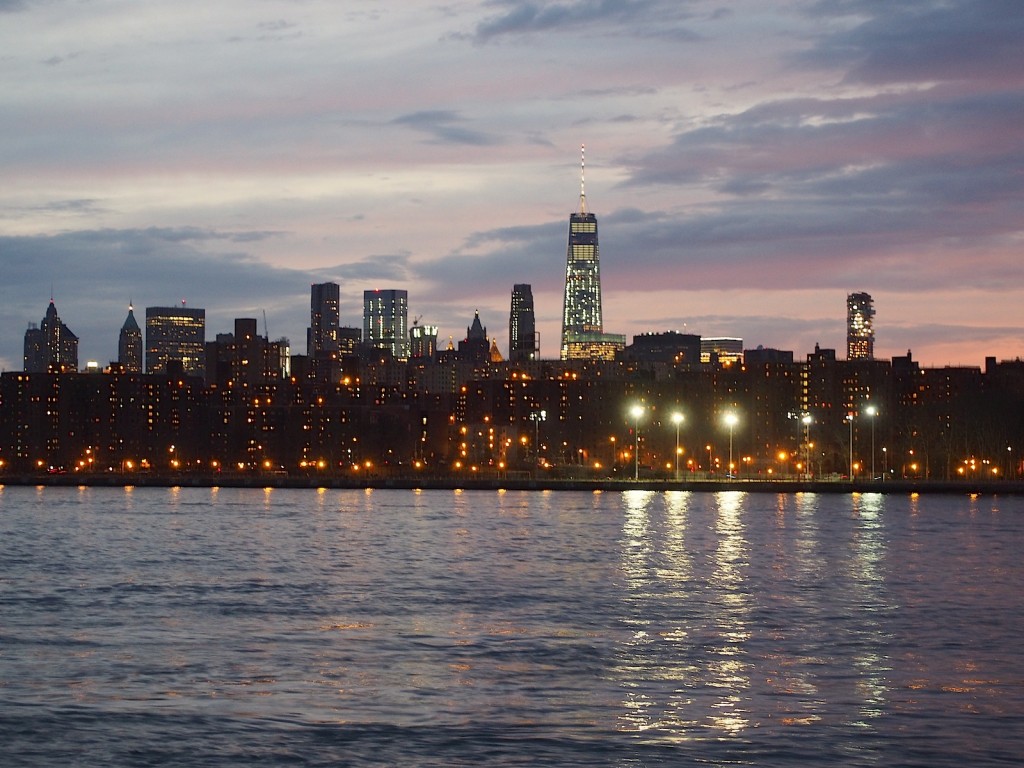 Obviously I'm not celebrating the holiday at the moment, because I have to sit at my desk to write this message of good will to all women and men. Sorry for reminding you all of that horrible things called work on the ultimate day off, but I wanted to let you know that I haven't got fancy software that writes the blog postings for me, nor do I employ minions to take that task off my shoulders. No, if this stuff that I write and publish is any good, then that's because I really enjoy working on it, even when it means sitting at my desk on a day like today in order to say Merry Christmas to you all.
I took the photograph above just before 5pm on Christmas Eve from the bank of the East River and it was about 70° Fahrenheit. Yesterday in NYC it felt positively sub-tropical, conditions seriously difficult to cope with. I felt like I was in a daze the whole time! In order to wake myself up so that I could cook dinner for friends I headed out for a walk just before sunset and caught what you see above. The riverside pathway is part of my morning jogging route, and if the weather is bad early then I head out later in the day for my run. That mean's that I get to see this view in all kinds of weathers and lights, but it never looked like this before. When I got back home I felt a lot better and dinner worked out pretty well, thank goodness.
Sometimes I feel a bit negative about the way the world is developing (just think back over the events of the last year!), but I would genuinely like to think there is a good chance that things will be better in 2016 than they were in 2015. Let's work on that! Do not fear, this is not the last blog posting of the year. At least one further item will follow on the subject of sparkling wine. Outrageously – I'm good at outrageous, in case you missed that – that story has been waiting for half a year. I'm hoping that it will have been worth the wait for all of you, because your interest is what drives this blog. Thank you!