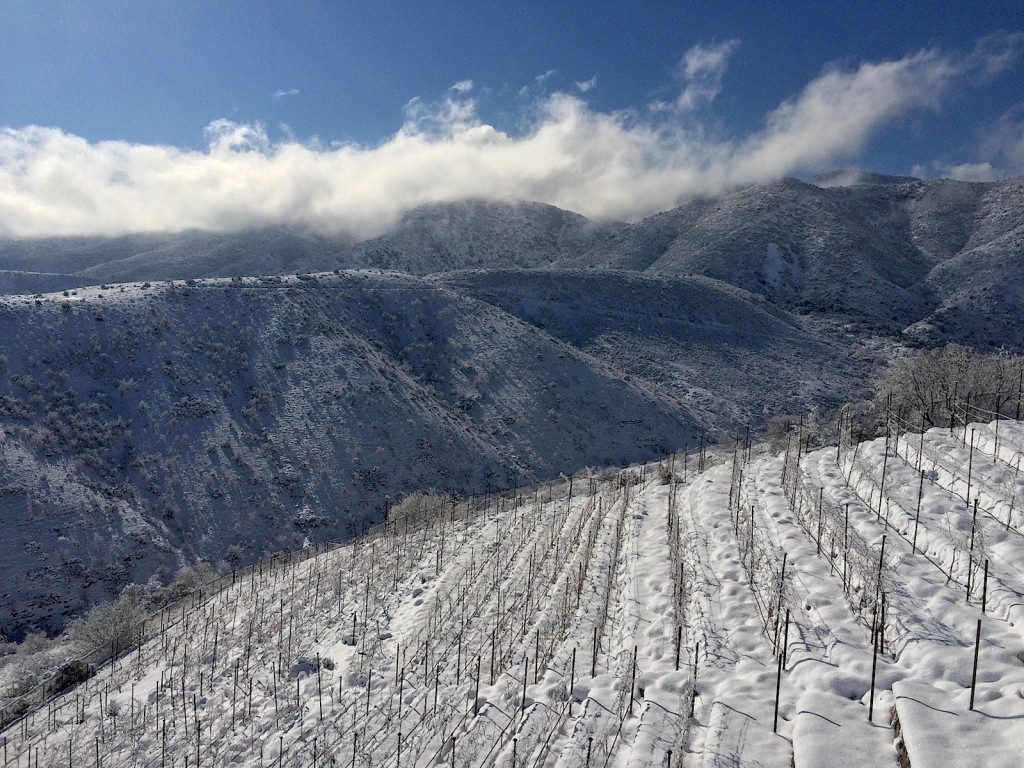 Why wait for people to give you stuff you don't want for Christmas that will only depress you, when with a couple of mouse clicks you can give yourself my e-book for Kindle (just download the free Kindle app onto your device) ROCK STARS OF WINE AMERICA #2: AZ with MJK that will blow your mind? If the idea of an outrageously entertaining hardcore piece of gonzo journalism straddling the genres of rock and wine writing appeals to you, then follow Hunter S. Thompson's advice, click on the link below, buy the ticket (for just $4.99), take the trip:
http://www.amazon.com/gp/product/B018BWI9EM?keywords=Stuart%20Pigott&qid=1448210914&ref_=sr_1_1&s=digital-text&sr=1-1
If you are hesitant, then you can look at this selection of photographs from my two research trips to AZ to study the state's wine industry and meet it's pioneer winemakers before making that commitment. The only picture that isn't mine is the one above showing the Nagual del Judith vineyard in Jerome a mile up in the mountains of Northern AZ on January 1st, 2015. It was taken by the singer-winemaker Maynard James Keenan of Tool & Puscifer / Caduceus Cellars & Merkin Vineyards. Before we get to MJK properly I have to show you my photo of the same vineyard taken six months later during my second trip to the wine industry of AZ. The contrast says everything about how challenging the growing conditions in the state are for the wine grape. Just look how rocky the soil is and imagine how the vines must struggle to survive in it!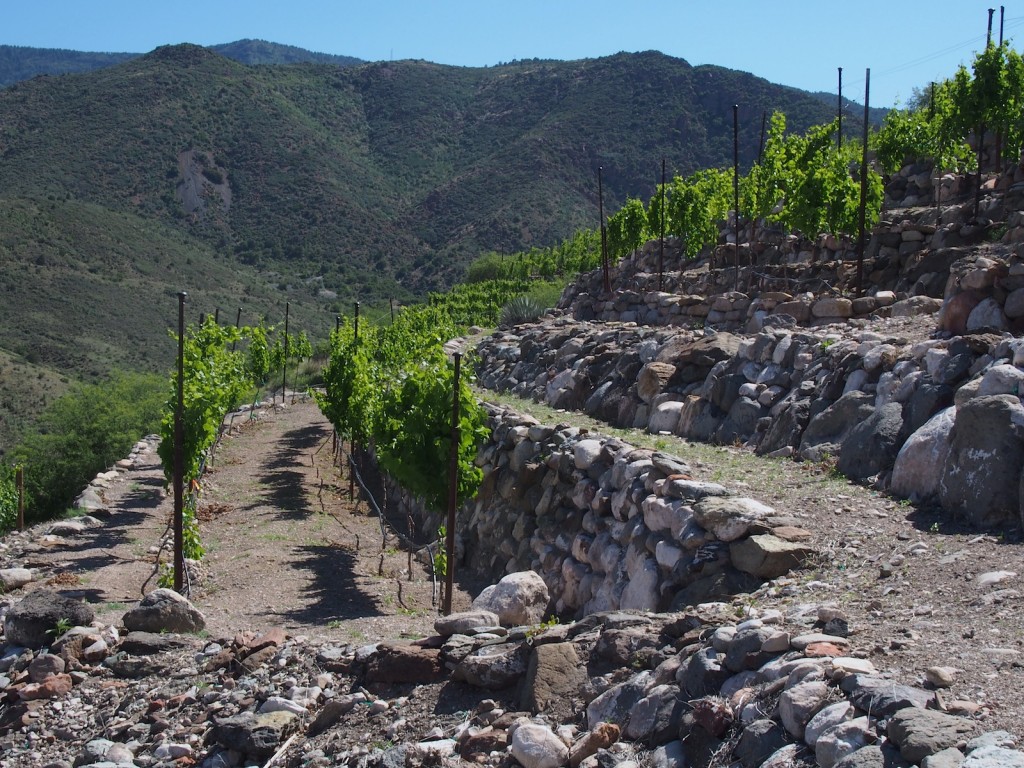 AZ wine wouldn't be where it is today – on the cusp of gaining insider recognition as an important up and coming category – if it wasn't for the tireless efforts of MJK over the last dozen years. That was reason enough to put him on the e-book's cover, but the quality of the 2013 and '14 vintages at Caduceus & Merkin sealed this decision. I didn't go crazy trying to take the ultimate photo of MJK, because I have to write a ton of notes if I'm to have a real chance to write a great story and that left me only a modest amount of time for photography. For that reason the picture below, taken in the Four Eight Wineworks in Clarkdale is the best I have to offer.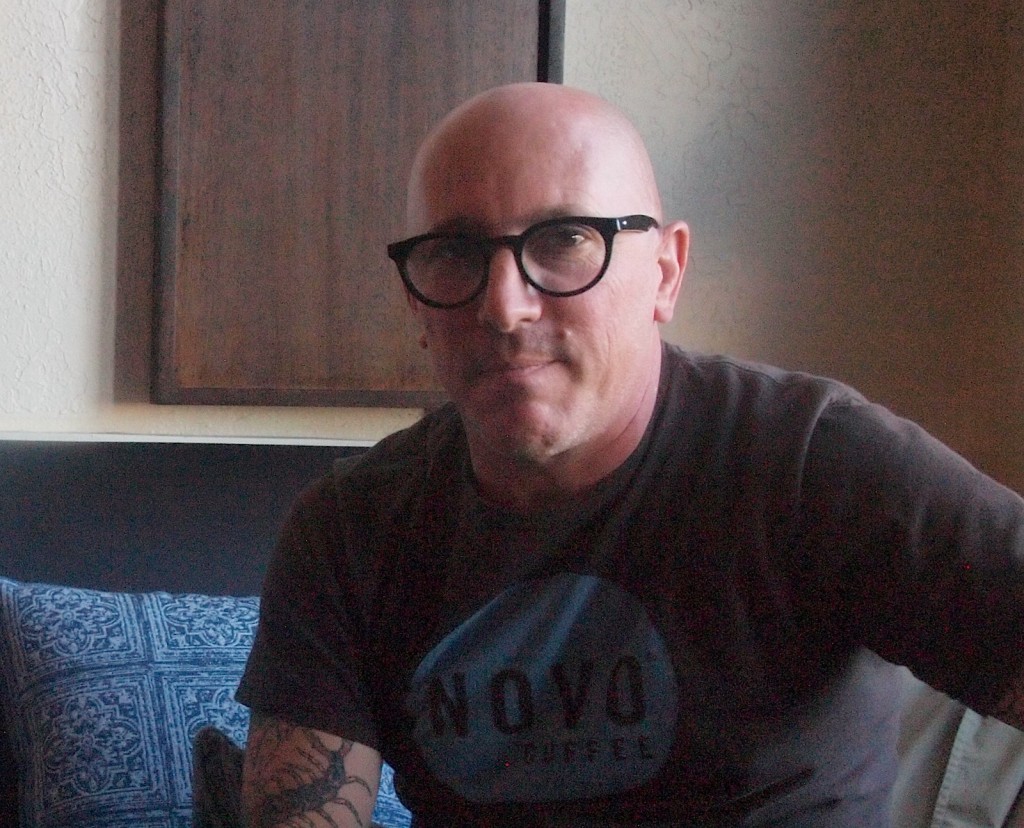 I hope, and believe, that MJK's personality comes through better in my book than in this picture, I certainly threw myself at the task of doing it justice. When I started writing I tried throwing into the story one or two quotes from the lyrics of Puscifer songs in the hope that this would get more of the man into the story,  and it seemed to work so well that I ended up quoting them extensively. I have point out that I'm not claiming to having any special talent as an interpreter of these texts, merely that I have my own take on them that may well surprise many fans. As always, my goal was to provide a wealth of surprising angles and perspectives on the subject of AZ wine and the many things that connect with it. My e-book would be missing something if MJK's vineyard manager Chris Turner, pictured below, hadn't been such a mine of information, funny stories and support of many kinds.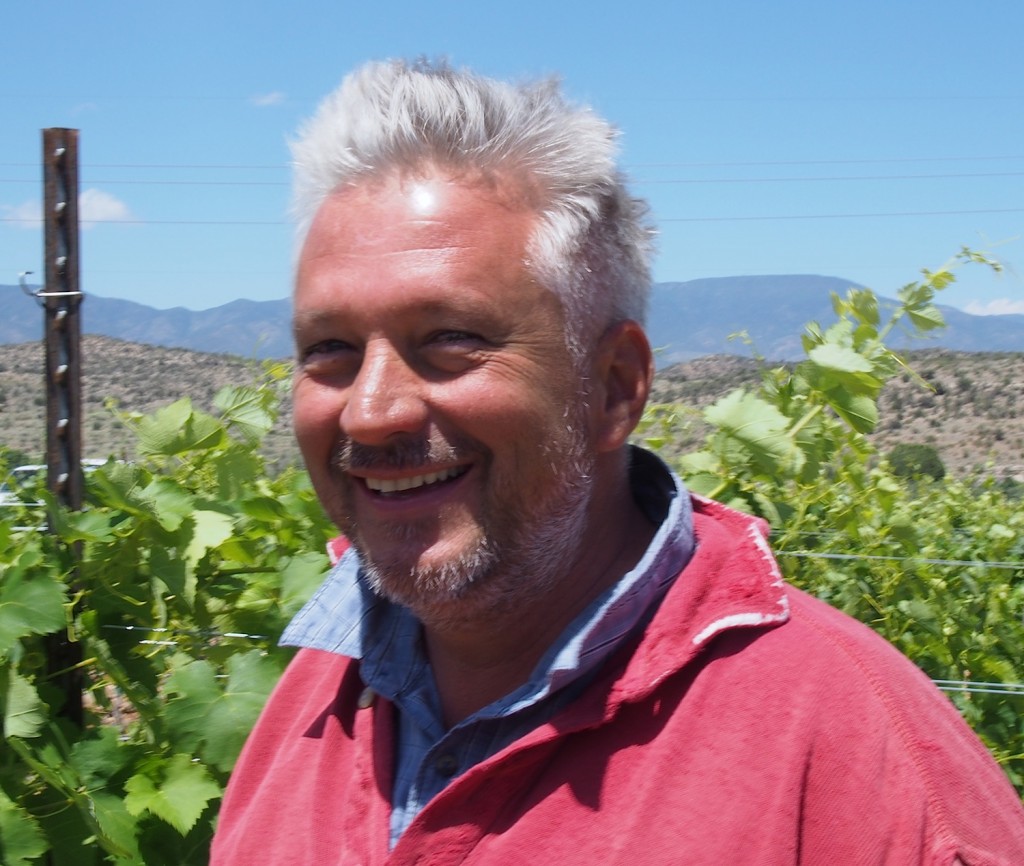 Southern AZ is where two thirds of the state's wine grapes are grown, and it is a completely different world to the north, as the photo below of the Callaghan Vineyard in the Sonoita-Elgin AVA (American Viticultural Area) shows very clearly. Somebody should give Kent Callaghan a medal for having never wavered in his commitment to making great wine in this Great American Emptiness since planting his first vines in 1990. Most of them died and more recently. My jaw dropped when he told me that in 2010 he had no crop due to frost damage, in 2011 a tiny fraction of a normal crop, and in 2014 rain during the harvest almost destroyed the crop. What other business faces those kind of risks? None that I can think of, not even rock music!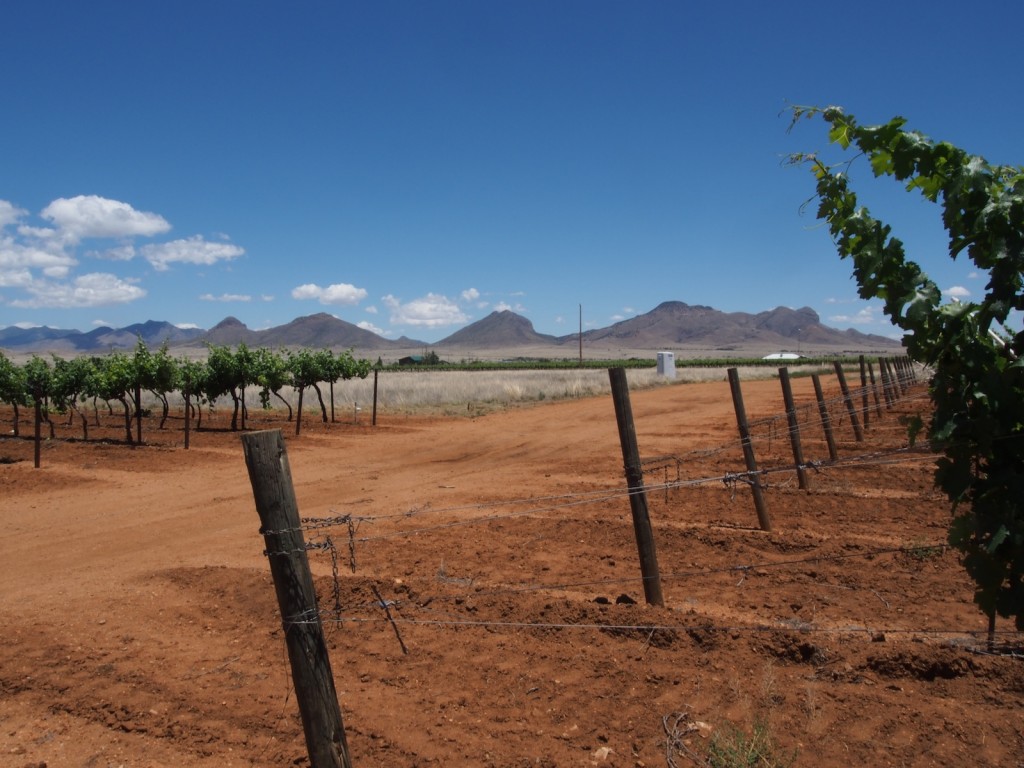 It was strange to go to this place so different from the safe suburban world in which I grew up and meet someone like Kent Callaghan, pictured below, and then to connect with him. Without that kind of connection no outsider can even begin to make sense of a wine location as strange as Sonoita-Elgin. I work hard at making those connections with my subjects, but that doesn't mean there's any guarantee that will work out. Certainly, if I'd written this e-book after my first trip to the state in November 2014 on the A2Z Wine press trip (as the organizer, Dada PR man David Furer called it) the story would have been way too flimsy, also because I hadn't really connected with Kent Callgahan then. When I returned in June 2015 I made that connection, gained the depth of factual knowledge that my e-book needed, but also a bunch of unexpected stuff that turned it into a roller coaster of a story with its own crazed dynamic.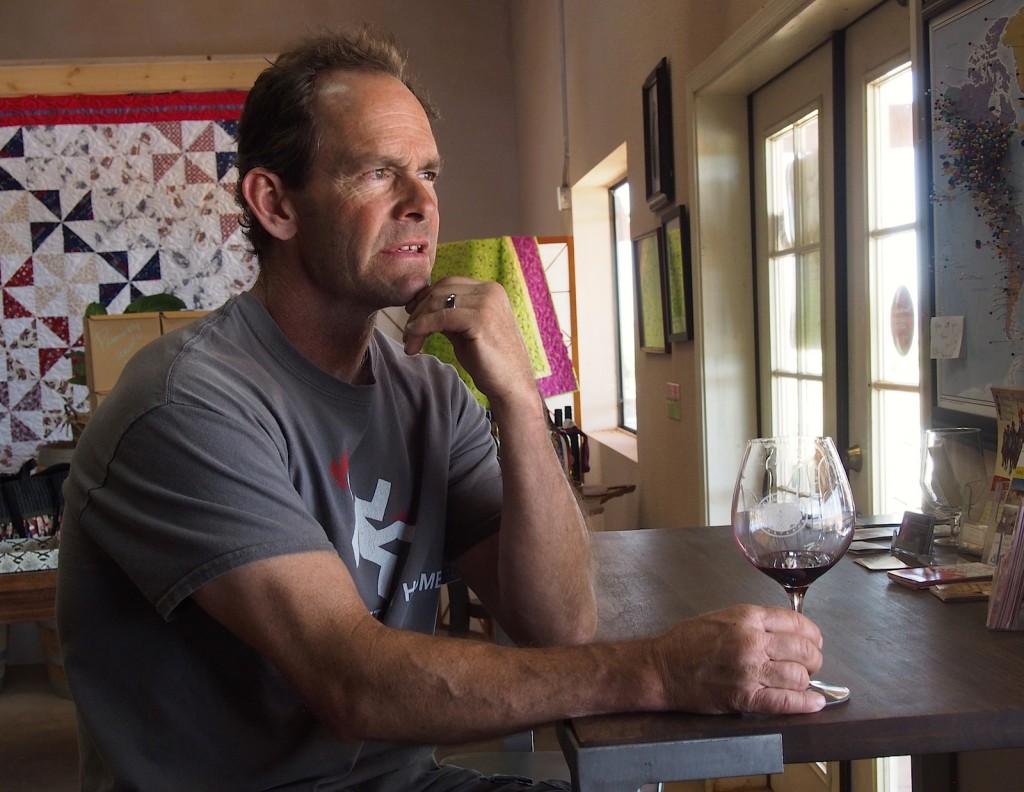 Another crucial figure in my story and vital source of AZ wine enlightenment is Todd Bostock of Dos Cabezas Wineworks in Sonoita, pictured below in full flight in a local cafe. Todd's wife Kelly plays an equally important role in the success of this winery that produces AZ's best white wine (a crazy blend called Meskeoli), and is fast becoming one of the best sources for reds and rosé too. The hardest thing of all when writing about someone who speaks as well as Todd Bostock does is deciding what to leave out, because if I'd put in all the striking things he said to me the book would be at least 50 pages longer! However, I decided there was no alternative but to putting in Kelly Bostock's telling of the  story of how she got together with her husband verbatim. You see, MJK wasn't the only person I quoted at length!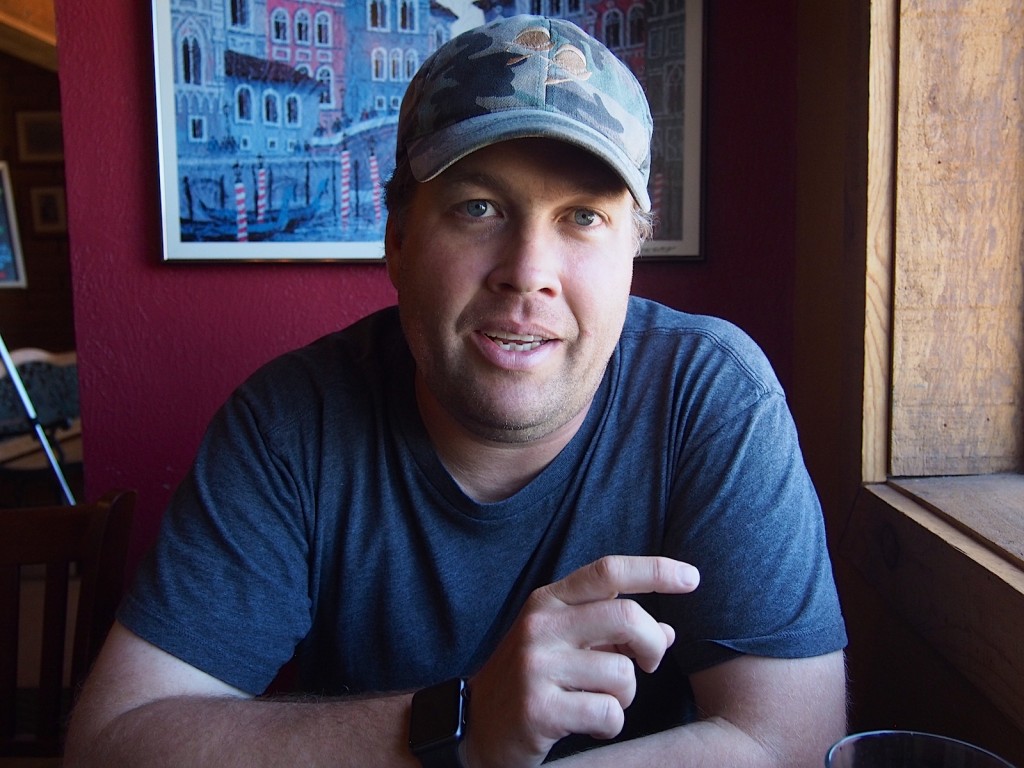 When I think back to my time in AZ, then I fondly remember the many hours sitting in the Airstream trailer pictured below at MJK's Merkin South vineyard where I wrote quite a chunk of ROCK STARS OF WINE AMERICA #2. In fact, one crucial scene in my story actually takes place inside that Airstream and that's the reason that I had to put the PARENTAL ADVISORY Explicit Content sticker on the cover. The Puscifer fans amongst you will recognize this from a couple of the band's videos and might recognize some elements of that scene in my e-book too.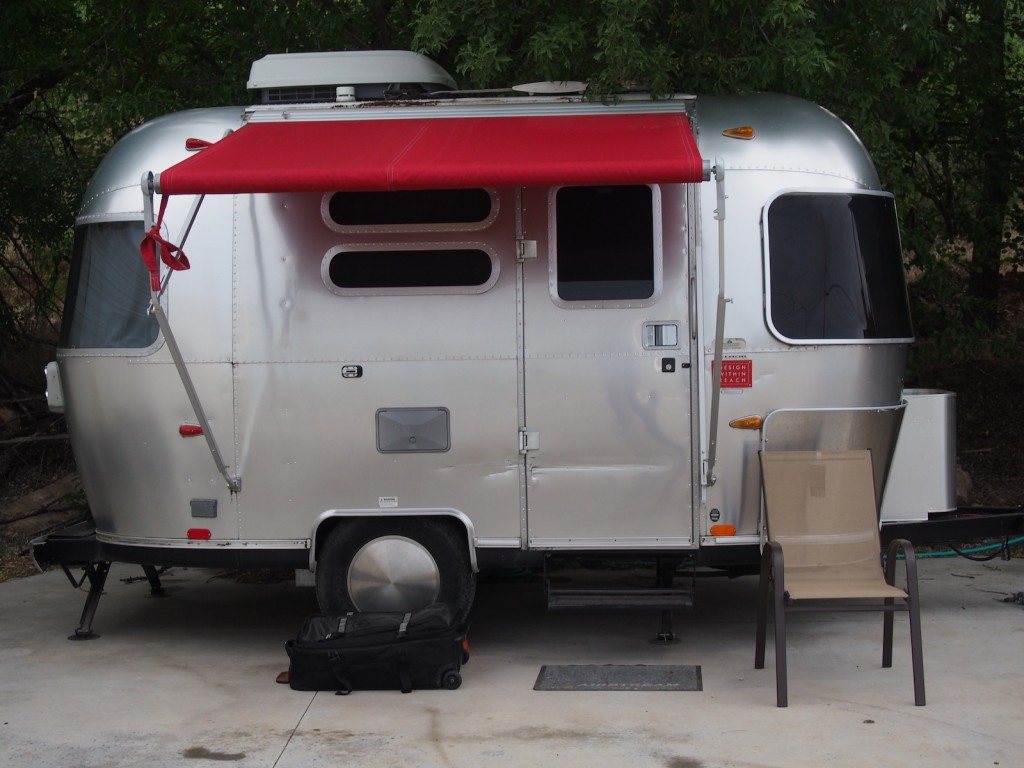 Some readers have already asked me if I mean that scene inside the Airstream seriously and the answer is "yes", that's why it remained in the story through the editing process, rather than landing on the cutting room floor. I use that metaphor, because I told the story as if it was a art house movie. Who knows, maybe there's a movie director out there who will want to film it. If not you should see some exciting pictures in your head when you read it! I hope that it also convinces you that you should go and try the new wines of AZ with an open mind, and that when you do you don't think I've gone off the deep end.
Unfortunately, I just realized that I don't have a bottle of AZ wine to drink with dinner tonight. That was a mistake I will have to correct as fast as I can!