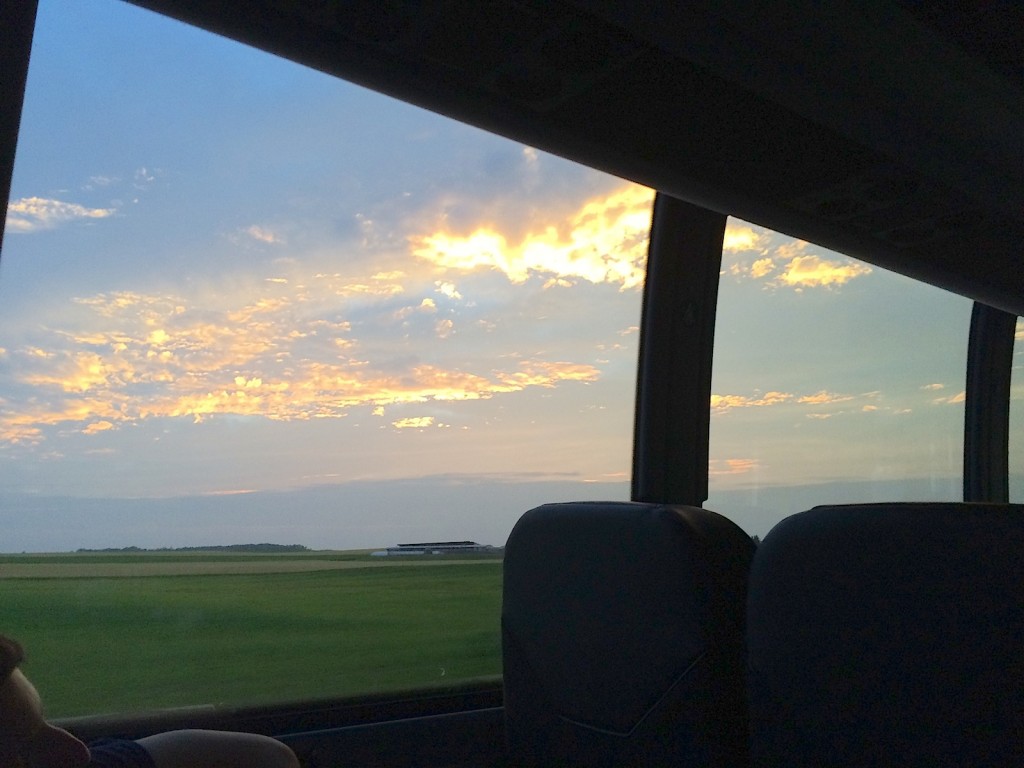 Tomorrow I hit the road in the direction of the FLX (Finger Lakes) in Upstate New York once again. The photo above shows what it looked like almost exactly a year ago immediately before I arrived in Geneva by Greyhound bus at the beginning of the events described in my new e-book for Kindle ROCK STARS OF WINE AMERICA #3: FLXtra with KJR – This is a Love Story. Tomorrow will be the first time I've returned to the region since the e-book's publication just four weeks ago, and considering that I've already had some strong reactions I'm expecting to have to defend what I've written. In the end there is no justification for it except that I felt it was right to tell this story in this way. The only reason to make changes now would be if somebody pointed out major factual inaccuracies, but that would surprise me given the five month period during which I worked on it and the six month period before that during which serious research was under way. During all this time I took in the beauty of the FLX and the region's remarkable new wines, but tried never to idealize them. Did I go too far with my praise? You must decide.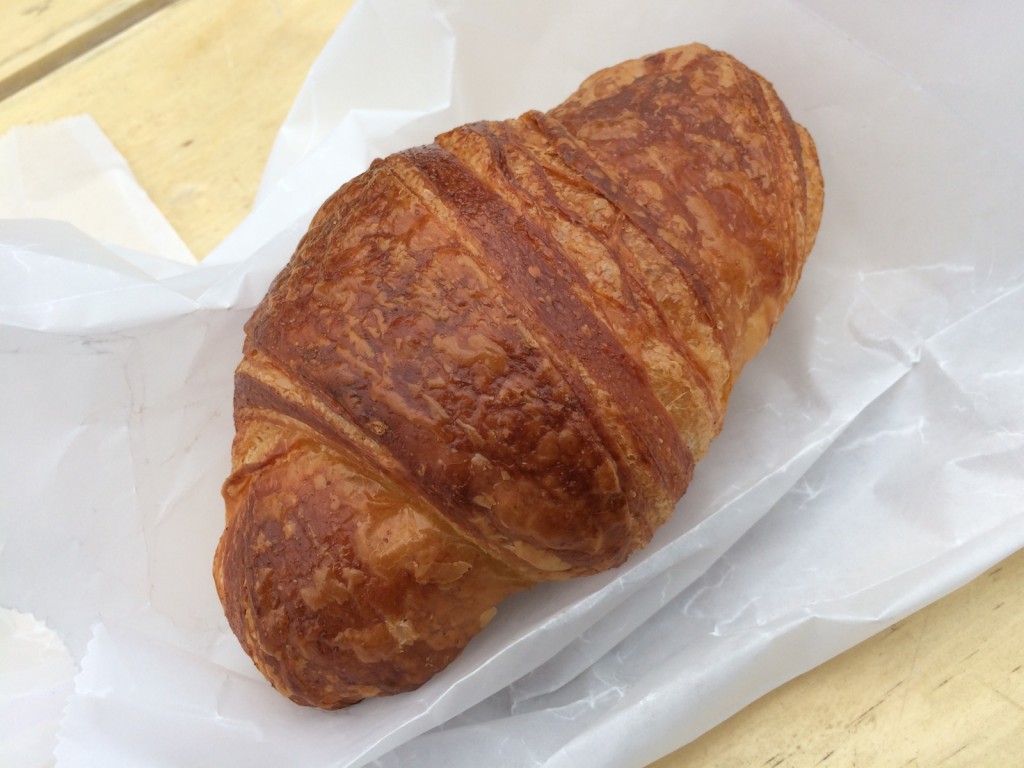 Of course, one of the things I'll be doing during my forthcoming stay will be to taste a bunch of the 2015 vintage whites, many of which seem to have turned out better than initially expected. For those who worked hard in the vineyard it seems to be an exciting vintage for drier style Riesling so that will be the focus of my tasting. I won't just be tasting though, but also consuming and not just wine. I'm hoping to make it to Flour City Bakery at the Rochester Public Market where they make these amazing croissants (see above). I never had a croissant anywhere else in America with a texture and flavor like this! The hot pastrami sandwiches (see below) from Fare Game Food at the Public Market face much tougher competition right across America, but to my taste they are a match for Katz's in Manhattan's Lower East Side. You remember the one that the character played by Meg Ryan in the movie When Harry Met Sally was eating when she faked that orgasm and the woman at the next door table said whe wanted to order whatever it was that Meg Ryan had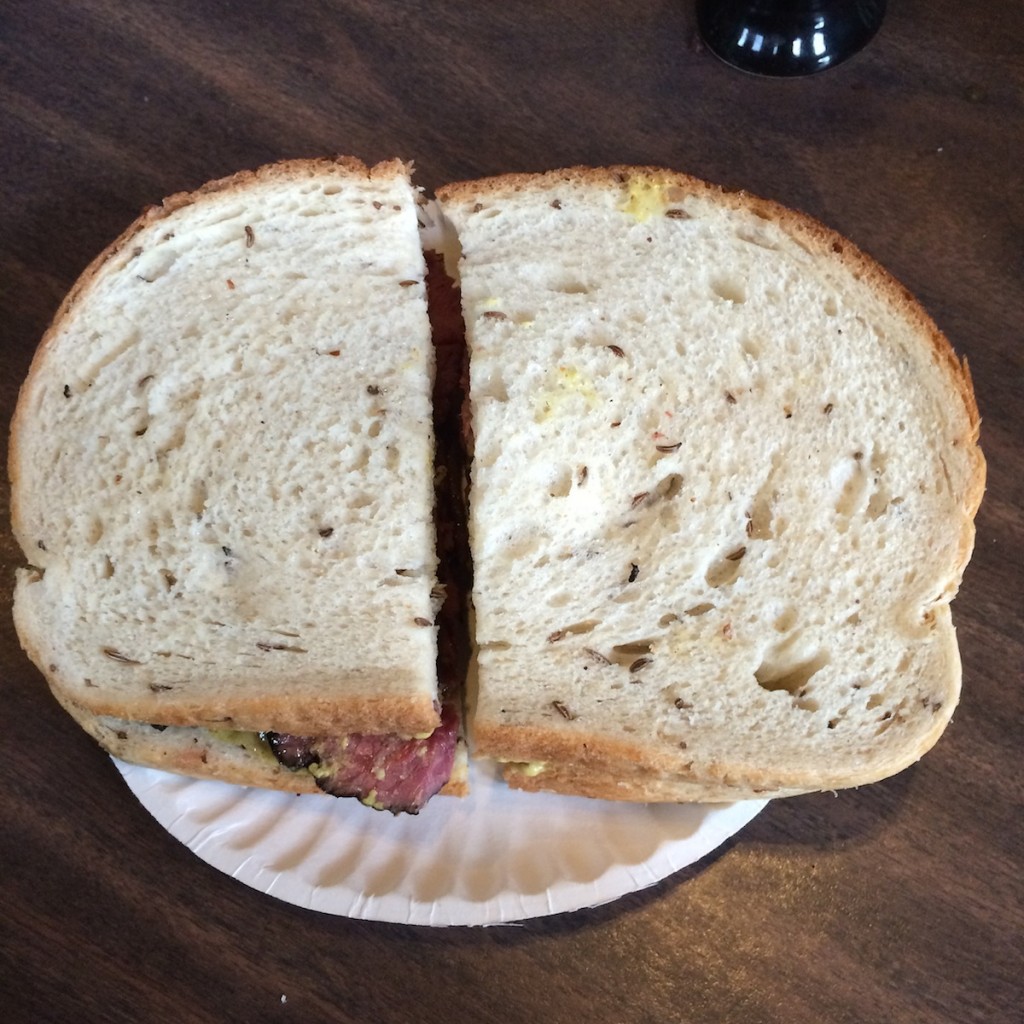 Although the wines of the FLX have been taken much more seriously in NYWC (New York Wine City) the last couple of years, none of the food and restaurants of the FLX have so far attracted much attention yet. This struck me as another good reason to write my e-book now, and it will be interesting if places as diverse as Microclimate Wine Bar, Joe's Hots, the Red Dove Tavern and Kindred Fare Restaurant all in Geneva see any growth in business as a result of what I wrote. If so my guess is that this will take a few more months to show up, also because the FLX tourist season doesn't really begin until the Fourth of July and builds for a couple of months after that, before winding down in late October/early November after the trees lose their fall colors.
For those of you who haven't read FLXtr with KJR – This is a Love Story here is the link to the relevant page at the Kindle Store. If you don't have a Kindle all you need to do before purchasing is to download the free kindle app on your device. After that delivery is automatic and electronic. I actually prefer the way the book looks on the iPad than the Kindle device, as long as you have reasonable light:
https://www.amazon.com/ROCK-STARS-WINE-AMERICA-FLXtra-ebook/dp/B01FBI0STS?ie=UTF8&keywords=stuart%20pigott&qid=1462714774&ref_=sr_1_1&s=digital-text&sr=1-1
Sadly, I must close there, because a string of appointments in NYWC demand my attention today. Regular readers may well be pleased to hear that my FLXtra reports will recommence in just a couple of days. WATCH THIS SPACE!