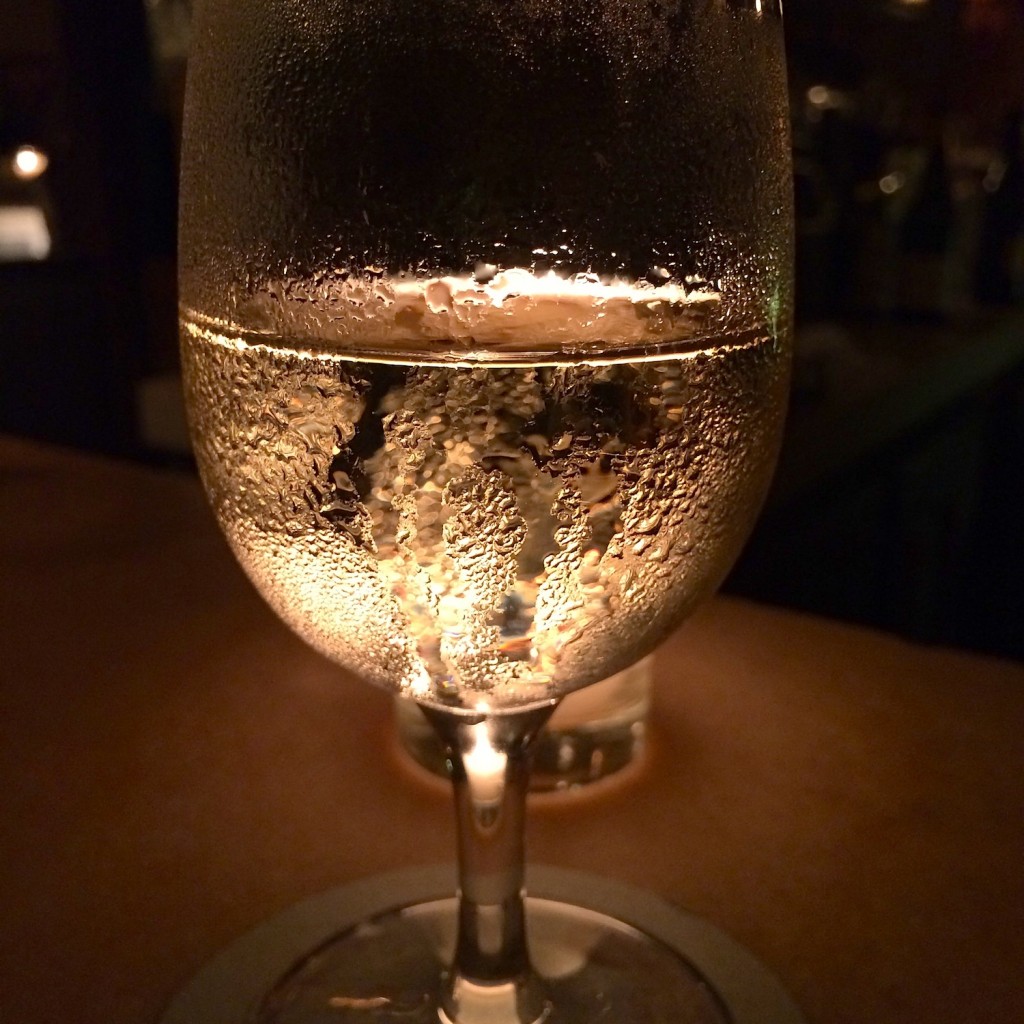 Delicious and I go back a long way. We grew up together and have been close friends since as long as I can remember; sand box stuff. Looking back I was very lucky to have had that particular kind of happy childhood, and must thank my parents and grandparents for that, but at the time I took it all for granted. Then, one day a glass of wine stopped me dead in my tracks and changed everything in a way I could never have imagined beforehand.
It was the spring of 1981, and I was 20 years old student in London working as the barman at the restaurant of the Tate Gallery to pay the rent. One lunchtime not long after I started working there an American guest insisted that the remainder of the bottle of red wine he'd drunk with his meal, the 1971 Château Cheval Blanc from St. Emilion in Bordeaux, now belonged to me. After the last guests left I poured it into a glass and took a big mouthful. Suddenly there was a very different Delicious and I was hers from that first moment.
Of course, I could try and describe what I tasted, and words like, "intense yet delicate, strong yet caressing," do say something about the experience, but they barely scratch the surface. "Rapture and revelation," come closer, but only a little. I've thought about all this many times over the 35 years since, and recently writing my series of three stories about the hipster sommeliers of New York for the Grape Collective website made me do so yet again. Then it became clear to me how over the years the infatuation for Delicious that began on that day slowly turned into something deeper that I can only call love.
Initially though, I made a serious mistake. I thought that the more I learned about wine the more often I would encounter Delicious, and I was desperate to see her as often as possible.  I don't regret learning all of that stuff, even though I have revised much of it since, just the assumption I made that piling up "knowledge" in my mind (it was actually often supposition and sometimes even prejudice) would transform me as a person. Mine was the typical folly of geeks, regardless of what they're geeking out about.
Later, I recognized how on that day I'd actually made a very important discovery. You see, I'd tasted that wine – a tiny sip taken in a hurry to check the bottle was in order before sending it out to the guest who'd ordered – many times already. Then it had not made a big impression on my, but that big mouthful I savored did. The circumstances always shape your experience of wine fundamentally, and help determine if you encounter Delicious or not. It took me many years to realize that all I needed to meet her was a good bottle – color, variety, place of origin, price or a critic's praise say little or nothing about how good a wine will be – and an open mind. After I got that we became a lot closer rather fast, and wine began taking on a new significance for me.
Of course, some people are going to object that by personifying the experience of wine in this way I have sexualized it in an inappropriate manner. Let me explain. Delicious is female for me, because I'm a heterosexual man and of course there are people with other sexual orientations for whom Delicious is male, and other's for whom Delicious is asexual. All of these things are possible and none of them stands in the way of any of the others. I'm no less convinced that the various pleasures aren't neatly separated from one another, but always interconnected, not least because sex cannot be fenced off in a corner by itself.
For me, Delicious has many looks and faces, sometimes she's an elegant lady and sometimes she's a raunchy rock chic, she can be a ravishing vamp or an at once calming and inspiring muse. The photograph above is from a recent moment when she was the latter. (For the curious I was sitting at the bar of Maison Premier a few doors down from my room in Williamsburg/Brooklyn). But I can't tell you which she will be the next time I encounter her, only that she's always just a sip away.