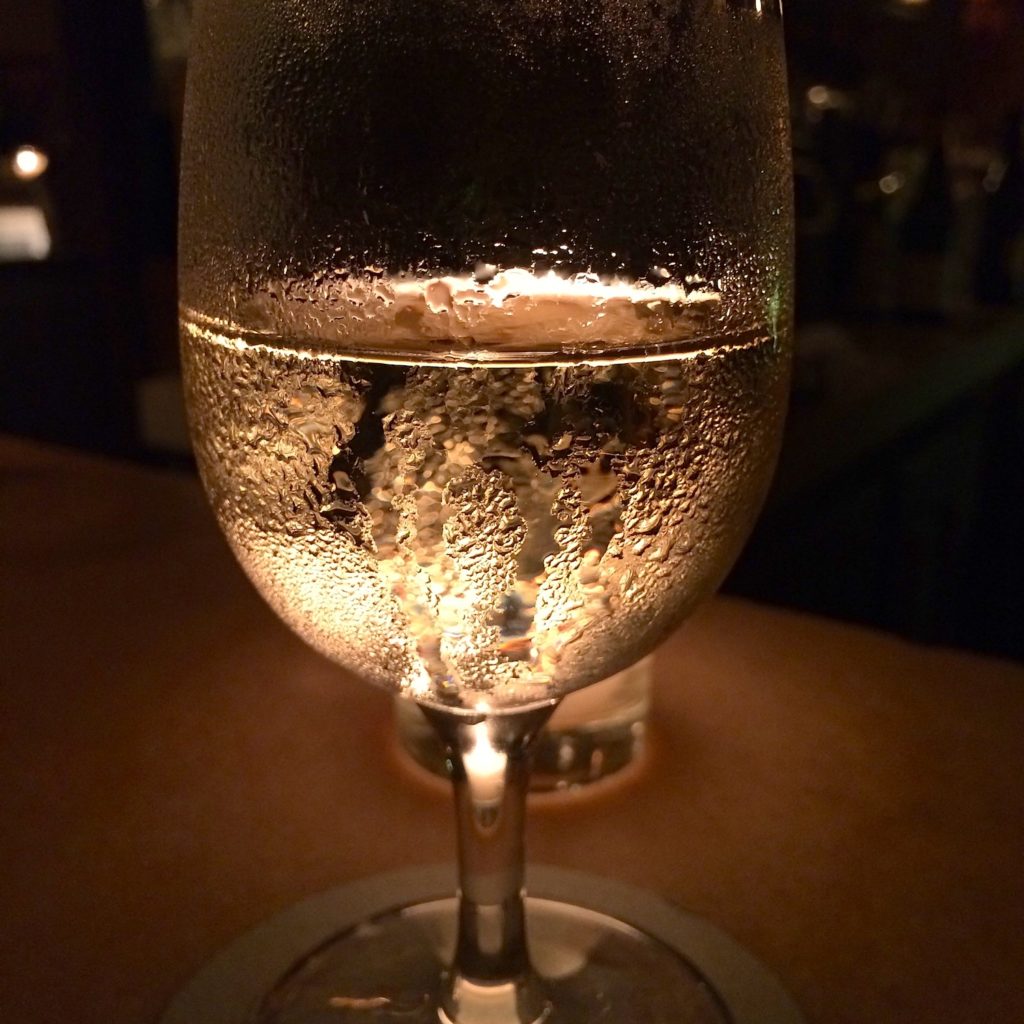 What the hell has wine got to do with the current trend to nationalism and authoritarianism of myriad kinds that's sweeping the West and some parts of the East too? This isn't a rhetorical question I'm posing to introduce some of my recent thoughts about wine, it's also a question that was asked of me in response to my two last blog postings (scroll down to read them). Of course, the implication of that question is that politics has nothing to do with wine and I have been poking my nose into matters that don't concern me, at least matters that have no place on this blog.
To my mind that's ridiculous, because my political stance is one of opposition not to any political party or any particular politician, but to political actions that threaten or erode constitutional freedoms. However, after the question was repeated several times it got me thinking about all of this more seriously and it wasn't long before it struck me that the pleasure of wine contrasts dramatically with the New Politics in DC, London, Moscow, Ankara, etc. Let me explain.
What all forms of nationalism, authoritarianism and fanaticism have in common is the conviction that there's a rigid set of unquestionable truths – the core of the particular dogma – and these are above and beyond discussion or debate. Devotees of those dogmas often demonize those who dare to discuss and debate their core beliefs as heretics, because they dare to doubt. In the European dictatorships of the 20th century al these features were all very clear, and although the contemporary versions of them are all (so far) less extreme, they may be every bit as dangerous due to their insidious nature.
Some of you may already be familiar with the name of the prime weapon used by the "true believers": the thought-terminating cliché. This term was developed by the psychologist Robert Jay Lifton (who's complete works are highly recommended) in his 1956 study of totalitarianism in Maoist China, Thought Reform and the Psychology of Totalism. Examples of thought-terminating clich#es are, "I'm in charge, that's why!" is no less a thought-terminating cliché than, "it's God's will!" or "everything is relative!" I chose those three because the devotees of contrasting forms of nationalism, authoritarianism and fanaticism use them.
Nothing could be further from my experience of wine than all this, because the taste of even the cheapest and least-pretentious wine is open to endless discussion and debate. The very nature of wine is that the contents of one bottle taste different to different people and there is never any question that someone might be right and all the others wrong even if sometimes claims are made that this is the case. Our differing preferences lie behind our contrasting reactions to the same wine, and they are rooted in our personal experiences, memories and habits and preferences.
This is related very closely to the fact that each of us finds a particular smell either appealing or not, and more loosely related to the way each of us finds a joke funny or not, another person sexually attractive or not, and we either wake up in a good mood or we don't. There's no point in discussing any of these things either, because no amount of discussion afterwards can change the way we reacted (thank you Immanual Kant for pointing that out). Apart from the freedom to draw breath this is the most basic kind of freedom and no form autocracy has been able to change any of this.
Just the other day my girlfriend and I had radically contrasting reactions to a handful of 2015 dry German Rieslings from a new producer, Materne & Schmitt in Winningen/Terrassenmosel. They are daring products are far-removed from the fruity and fresh norms most wines conform to, and that kind of wine inevitably polarizes opinion. Put simply, either you dig their kind of funk (technical term reduction) or you don't!
On paper, I've got more professional experience of wine than my girlfriend does, but that is not the point, because personal preference and pleasure are not dependent upon professional experience. I was not right and she was not wrong. We simply reacted differently to the same wine and we both understand that when it comes to personal pleasure in wine there's never any right or wrong. In wine there is freedom!
I always find it very sad when colleagues or regular folks want to learn from me which wines are right and which are wrong, rather than wanting me to help them intensify and expand their pleasure in wine. It means that person wants some kind of certainty where none is to be had. The only certainties when it comes to wine are the analytical parameters (alcohol content, degree of oxidation, etc.), but they can't tell you if you will like a wine or not. You have to find that out practically.
It is the hunger for certainty and absolutes and the yearning for a radical break from the continually shifting nature of experience that stoke the fires of nationalism, authoritarianism and fanaticism of all kinds. Give me wine any day. It is the opposite of them!