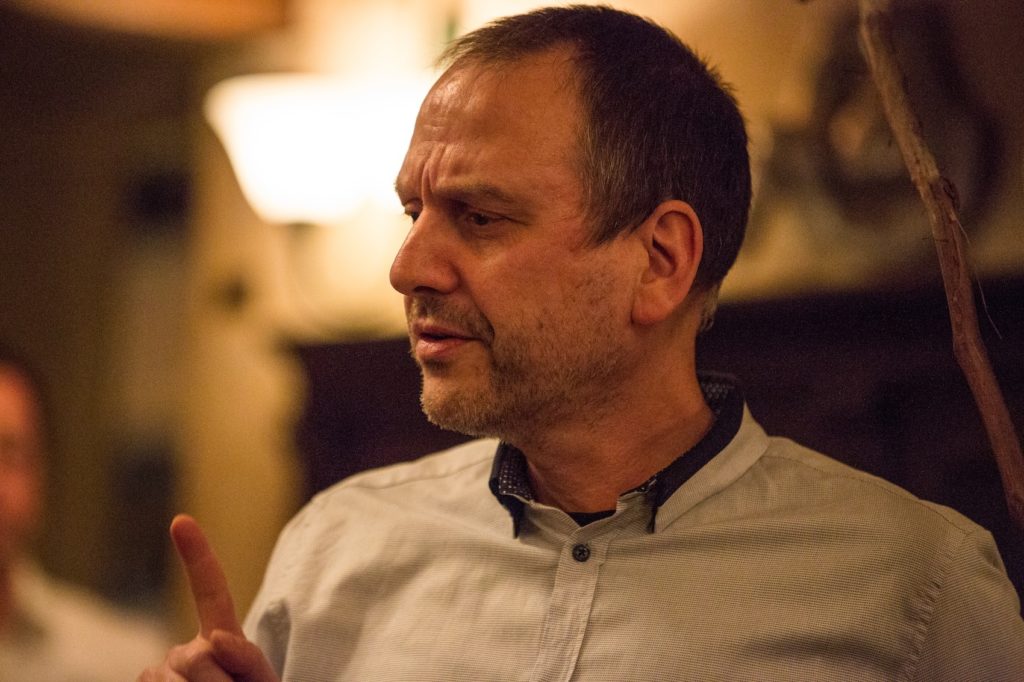 Dear Roy,
Sorry it's been so long since I was last in touch and now it's too late for you to read this in the normal way, because on March 4th you died of heart failure. I therefore don't expect that you know I was in New York City on March 8th when I received an email our good friend Max Krull telling me the sad news. Like many of your other friends I was plunged into a pit of grief, but a few days later I pulled myself out of it, because I knew you wanted me to do that. I feel very glad that we had a couple of great evenings together in Berlin in February, because neither you nor anybody else guessed what was coming. Of course, I regret not having been able to say goodbye, but the way you lived your life without the slightest hesitation and the minimum of compromise made it clear to me that one day it would suddenly all be over. I just didn't expect it to happen anything like that soon.
Tomorrow, Tuesday, March 28th I'm taking the train from Eppstein close to Frankfurt back to Berlin for your funeral the following day, Wednesday, March 29th. That will be a rather private and somber event, but from 6pm that evening there's a bottle party in Weinstein, the wine bar that you ran from the fall of 1993 until your death to celebrate your life. (For those who have forgotten where it is, the address is Lychener Strasse 33, 10437 Berlin and the nearest subway is Eberswalder Strasse on the U2 line). I'm writing this not only to invite anyone and everyone reading this to attend, but also to ask if you can join us in your remarkable spirit, which lives on. I know that because I can sense a small piece of it in me. Everyone needs to bring at least one bottle of wine, if possible something  special, i.e. last bottle of a favorite wine or simply a rare and/or expensive bottle according to your principal of GSKR, Geld spielt keine Rolle, or who cares about the price!
Of course, I still feel your loss. There will be no more wonderful evenings in Weinstein, which you ran with a flair that almost nobody else in the German wine and gastronomic scene could. There will be no more amazing conversations with you from which I learned how, in spite of all the differences in temperament, background, language, upbringing, education and sexual preferences between us, we had so much in common. There will be no more mind-expanding adventures with you in wine regions near and far during which your curiosity helped open my eyes to things that went far beyond the details of winegrowing and winemaking. And from now on I will only be able to see the look in your eye that said, "all walls can and will fall!" in photos like the one above.  It was taken in Weinstein on April 19th last year by Andreas Baldauf and more photographs from that evening can be seen at:
Enough of the sad stuff though, and on to the positive things which I know you want me to concentrate upon. I've been a storyteller since my teens, and all those years of storytelling taught me that every story has a backstory. Now that you're gone the part of your life I was able to share has become an essential part of the backstory of the rest of my life. I'm only just beginning to discover what that really means, but I feel sure I'm not the only one who feels that way. Exzellent serviert! or excellently served was another of your principals, and although your life was tragically cut short until that moment you excellently served yourself to all of us.
Thank you for the unforgettable service of wine, food, inspiration and love!
RIP, much love and all the best,
Stuart