The work of wine critic Stuart Pigott can be read in English at JamesSuckling.com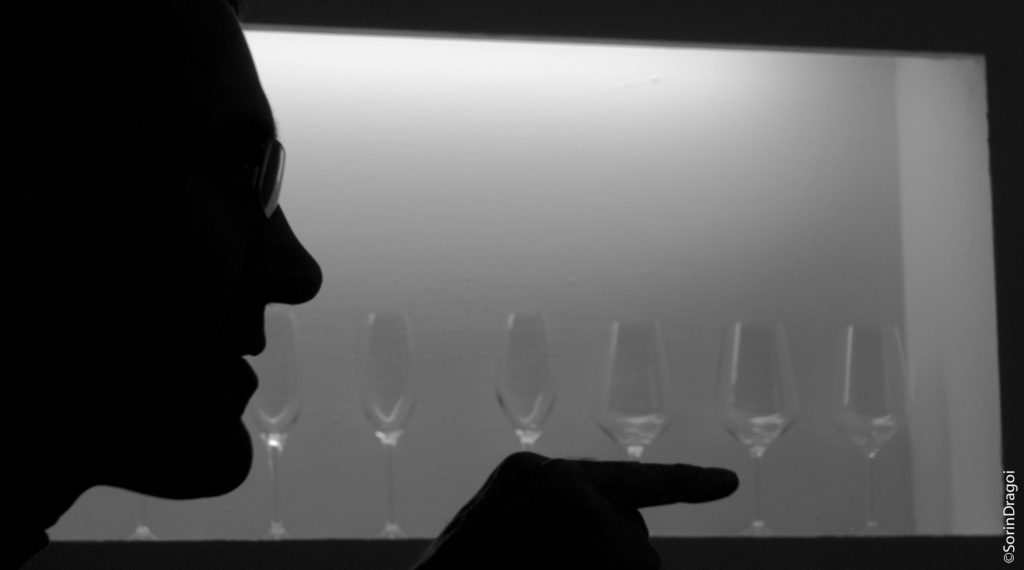 Since my major report on the wines of Rheinhessen with notes and ratings for almost 500 wines was posted on JamesSuckling.com on Sunday, September 10th I have been reeling at the realization that I am now not only a wine journalist (two of my favorite words combined to form one description), but also a mainstream wine critic. For a variety of reasons I long tried to avoid that role, but clearly in view of the response it's something a lot of people want me to be. Then so be it, and given the ideal platform which JamesSuckling.com offers me for publishing major reports on the wines of Germany (I also worked on reports as diverse as those about the 2014 vintage in Bordeaux, and the massive overview of Spain) this is set to continue for the foreseeable future.
In the case of the enthusiasm for the Rheinhessen report the great response also has a lot to do with the hesitant praise and over-cautious scores many of my colleagues – often in spite of their claimed enthusiasm for the region – have been giving the new wines of the region. "They only give me 88 and 89 points for my best wines, regardless how good they are," was a complaint I frequently heard from producers during my research. My answer was that I give every wine a realistic score regardless of who made it or which vineyard site it grew in. Clearly for some of my colleagues these are major factors influencing their scores, and they seem incapable of and/or unwilling to recognizing the great strides forward made many of the new generation of winemakers have made during the last five to ten years. My sole basis for rating wines is how they taste now, and yet the result seems to be highly controversial. Maybe I'm amazed!
This approach resulted in a top rating of 99 points for the 2015 EMT – I'd never heard that name before I tasted the wine! – from Wagner-Stempel in Siefersheim, a producer frequently underrated by other critics, because in this cool and rocky corner of Rheinhessen the wines are "untypical" if compared with the bolder, more muscular wines from the warmer Wonnegau in the south where the soils are generally richer (i.e. with more clay). In my view it is not the job of the wine critic to mark wines up or down on the basis of what is theoretically typical only to decide how good the wine tastes, and that regardless of style (as long as it's clean and not faulty). That's why the wines rated 95+ in this report come from a wide range of producers and are as stylistically diverse as their makers. More of them are dry than sweet, but this reflects the emphasis of high-end production in Rheinhessen.  Producers who were famous a century ago like Gunderloch in Nackenheim stand next to those whose fame dates from the 21st century like Keller in Flörsheim-Dalsheim. Here is the link to the report. Please judge for yourselves:
Almost immediately after the posting of my Rheinhessen report those about the Mosel and the Rheingau published earlier this year were reposted on JamesSuckling.com with new tasting notes for over a hundred of the 2016 GGs from these regions. They are now seriously comprehensive reports on these two major export-orientated regions that report on the current releases of all the leading producers and many rising stars. Here too the focus is on 2015 and 2016 since both these vintages are in the market at the current moment, and in their different ways are both worthy of your attention. Today when it comes to both dry and sweet white wines Germany is right at the top of global production
Once again, because of my approach, the stylistic variation amongst the highest-rated wines is great. Here there are more sweet wines because this is part of the historical focus of these regions. Once again famous producers stand next to names many readers will read for the first time. I'm thinking about combinations like that of world-famous Egon Müller-Scharzhof on the Saar and little-known Carl Loewen in Leiwen who both have wines rated 100 points in the Mosel report or almost unknown Fred Prinz  in Hallgarten with 100 points and legendary Robert Weil in Kiedrich with 99 points who together top the Rheingau report. Openness for this kind of result is a vital aspect of the JamesSuckling.com ethos and of mine too. in My view critic's job is reflect reality and describe it in a compelling way. The latter part of that job is all about taking a position for what you believe to be true. Read the Mosel and Rheingau reports to see what I mean:
https://www.jamessuckling.com/wine-tasting-reports/rumors-true-rheingau-back/
Please note that you can read the text of my reports on JamesSuckling.com free of charge, but in order to read the tasting notes and ratings it's necessary to be a subscriber. This policy seems to annoy some people who think that all information should be free, but the amount of work which James Suckling, his entire team and I put into these reports would be impossible without the support of subscribers. They make our impartiality possible and we thank them for that. Wine criticism lives at JamesSuckling.com ! For that reason this posting ends with my favorite photograph of James.
PS Reports on the 2015 & 2016 vintages in the Nahe and Pfalz are in preparation!