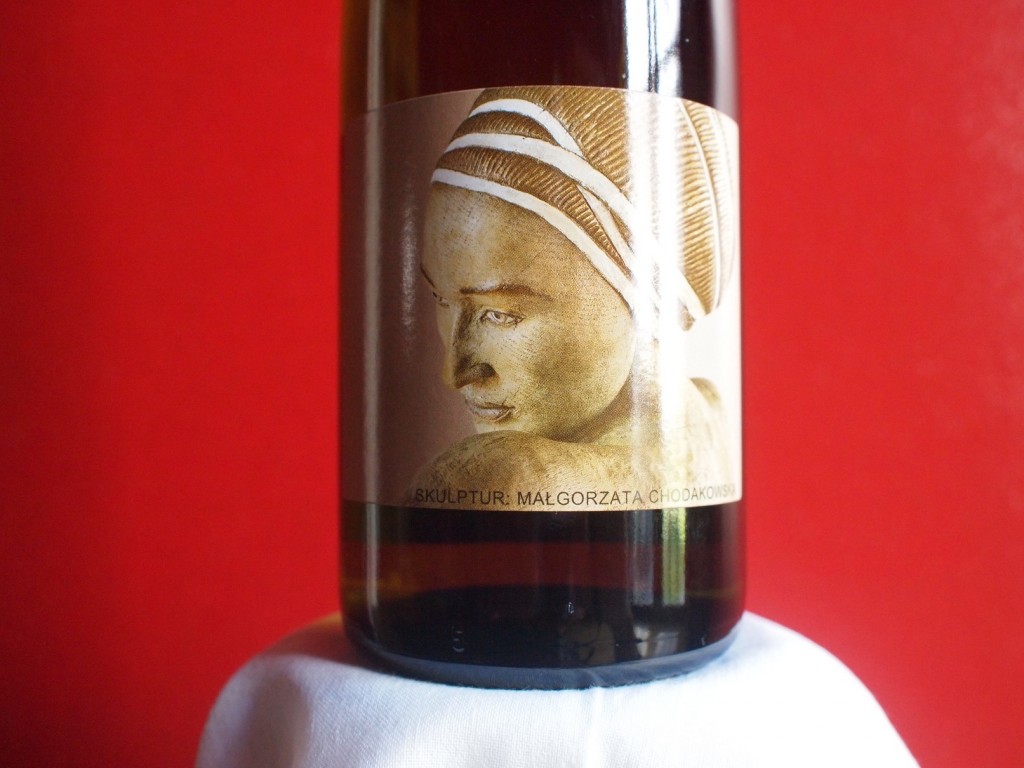 I guess that for most of you the city of Dresden in the ex-communist East of Germany is not one of the places you'd expect a delicious dry Riesling to grow. I guess that for most of you Dresden is rather the city whose center the Allies bombed with such terrible loss of civilian life in February 1945 (though many other German city centers were also bombed both before and after Dresden with similar results). "So it goes," to quote Kurt Vonnegut on this subject in his famous novel 'Slaughterhouse-Five'. I hope that many of you have heard about the rebuilding of Dresden's historic monuments, most recently and spectacularly the gigantic Frauenkirche which literally rose again from a pile rubble. Much less well known is that fact that this part of the Elbe Valley in the state of Sachsen, or Saxony has a long winegrowing tradition.
OK, but dry Riesling way up at 51° North in the city's suburb of Pillnitz? Surely that's just too far north? Then there's the legacy of the communist period with its forced collectivization of land, planned economy and chronic shortages of materials. Surely that's just too far east? When the first good dry wines were produced in the ex-East Germany during the 1990s they were from Silvaner, Weissburgunder (Pinot Blanc), Grauburgunder (Pinot Gris) and Traminer/Gewürztraminer; grapes that are naturally moderate to low in acidity content. On the basis of the wines I tasted back then my guess was that Riesling give in years with a warm summer Riesling could give good wines, but never a great one.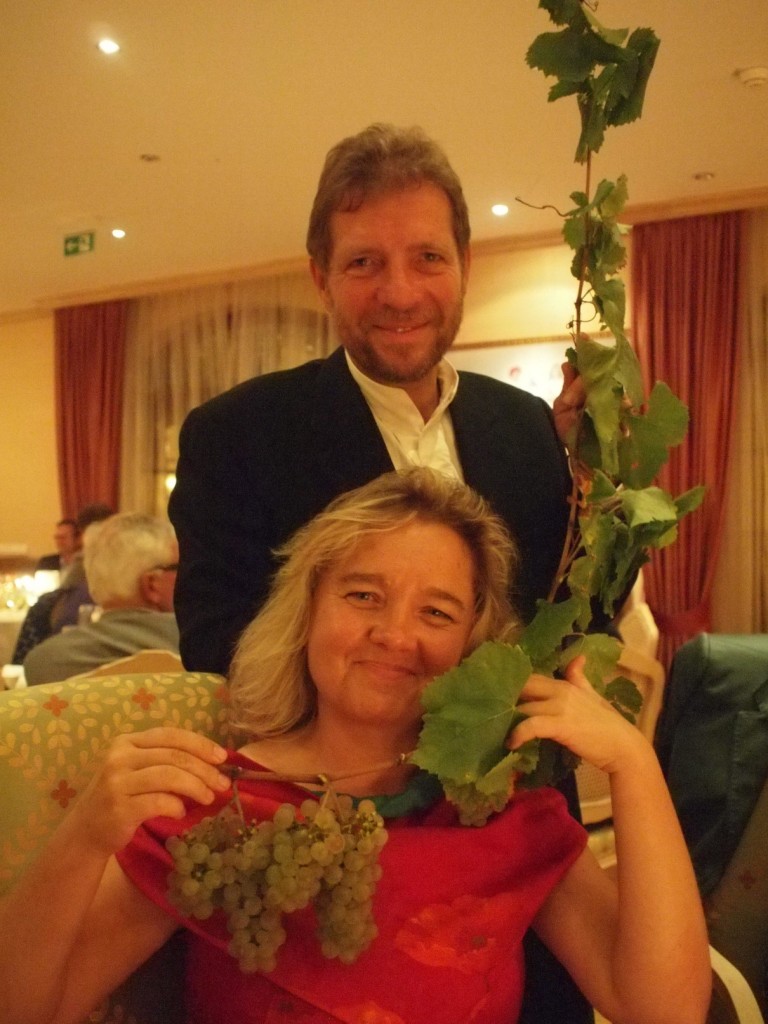 Klaus Zimmerling, seen above with his wife the Polish sculptor Malgorzata Chodakowska at the celebration of his 20th anniversary as a commercial wine producer cleared his first ancient vineyard terraces to replant them 25 years ago. We're talking about removing large trees, since those terraces had been out of cultivation for several generation. Even before 1945 the wine region of Sachsen had been in trouble. Since it was before the fall of the Berlin Wall. Zimmerling and his friends undertook that work without a tractor or a chain saw! The fruit wines he made before he was growing his own grapes served as payment.
Zimmerling was convinced about Riesling's future in the region from early on, and since making his first full-bodied dry Riesling in 2000 he has replanted more ancient terraces, built an amazing new cellar (see www.weingut-zimmerling.de), and refined his winemaking methods ever further. For example, today he presses everything using modern Italian-made basket presses. The fruit of this relentless toil is the superb range of dry and sweet white wines he made in the 2011 vintage.
For me the most remarkable of them is the 2011 Riesling 'R', because it's the first world-class dry Riesling I've tasted from the ex-East Germany. It has the most enticing bouquet of perfectly ripe peach, though there's still also a whiff of yeast; a sign of youth which suggests it will have a very long life. Graceful is the word which first comes to my mind when I think about the taste, but refinement and subtelty follow hot on its heels. No doubt others will go on about the wine's minerality and it grew on rather similar soil to the "Urgestein", or gneis, of the Wachau/Austria, so I'm not saying they're wrong about that.
Zimmerling is a member of the elite VDP German producers association, but this wine couldn't qualify for the VDP's "Grosses Gewächs" (GG) category, because it has a fraction over the maximum sweetness allowed for GGs. If you're very sensitive to sweetness you might pick that up, but most people won't; certainly it accentuates the fruit on the palate and helped to keep the alcoholic content down to just 12.5%.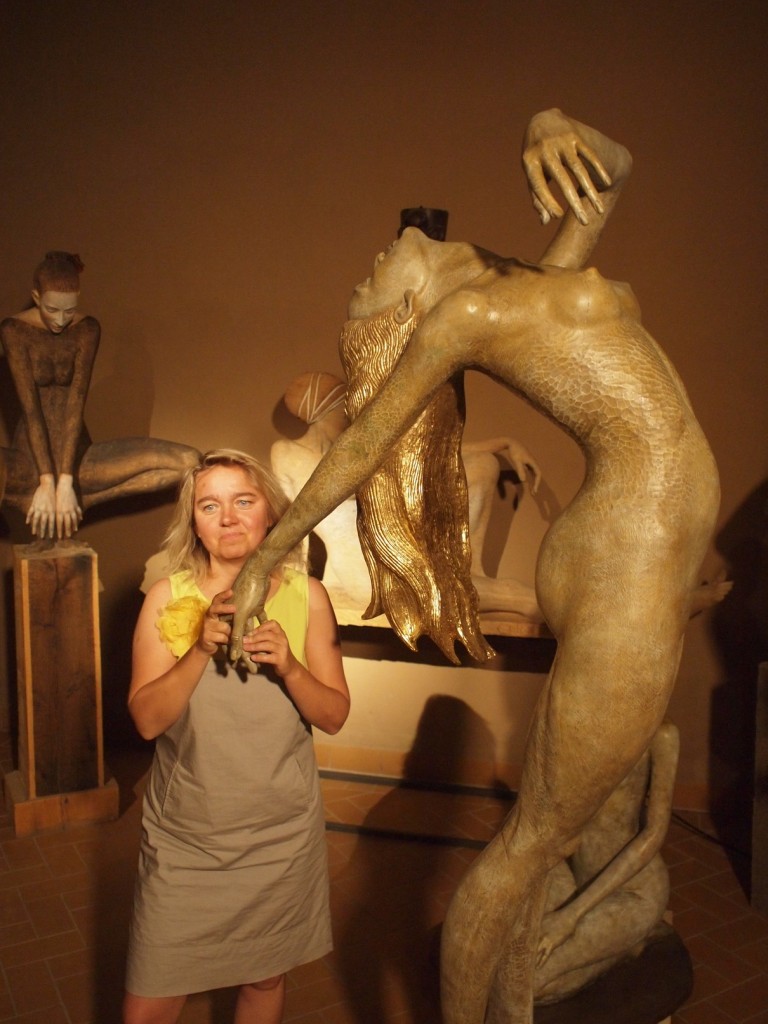 Every vintage since 1995 the label of Zimmerling wines have featured a different sculpture by his wife (see www.skulptur-chodakowska.de) on the label. The roof of Zimmerling's new cellar features three of her bronze sculptures, the central one clearly being some kind of erotic fertility symbol. Part of the cellar's interior also functions as an improvised gallery as shown below. Many recent pieces of her work seem to take that theme further. In Dresden astonishing new flowers are blossoming. So it goes.