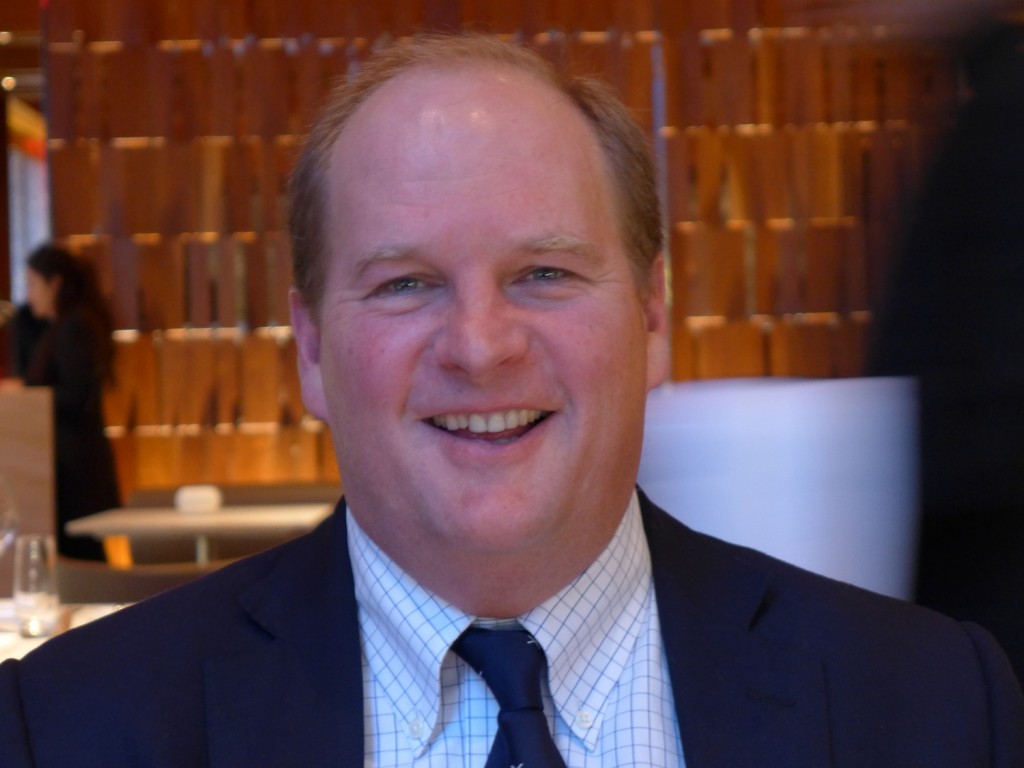 Today was a very busy day, also thanks to Bruce Jack chief winemaker of the Accolade Wines South Africa group, which includes the Flagstone winery he founded. We first met a decade ago when Flagstone had not yet become part of a corporate structure and Bruce was making a very exciting Riesling called 'Frostline' from a high altitude vineyard where there was a real danger of frost…during the summer! It was just one of a string of daring red and white wines he was making back then. Sadly after Constellation bought up Flagstone Bruce had to drop the Riesling project along with several others that were very close to his heart. I took this picture of him during our lunch in Le Bernardin.
The first wine we ordered was a 2010 Dry Riesling from Wiemer in the Finger Lakes/New York, but I forgot to write down the name of the vineyard designate, because the conversation was too interesting and the combination with Bruce's 'Surf and Turf' was so breathtaking. Instead of the predictable and often dire combination of a steak with lobster the dish was a roasted marrow bone topped with sea urchins. Bruce said it was the most remarkable dish he'd eaten all year, and he loves his fine food. The wine was intense, yet so elegant and pure with a delicate hint of lemony sweetness balancing the almost minty-cool acid freshness.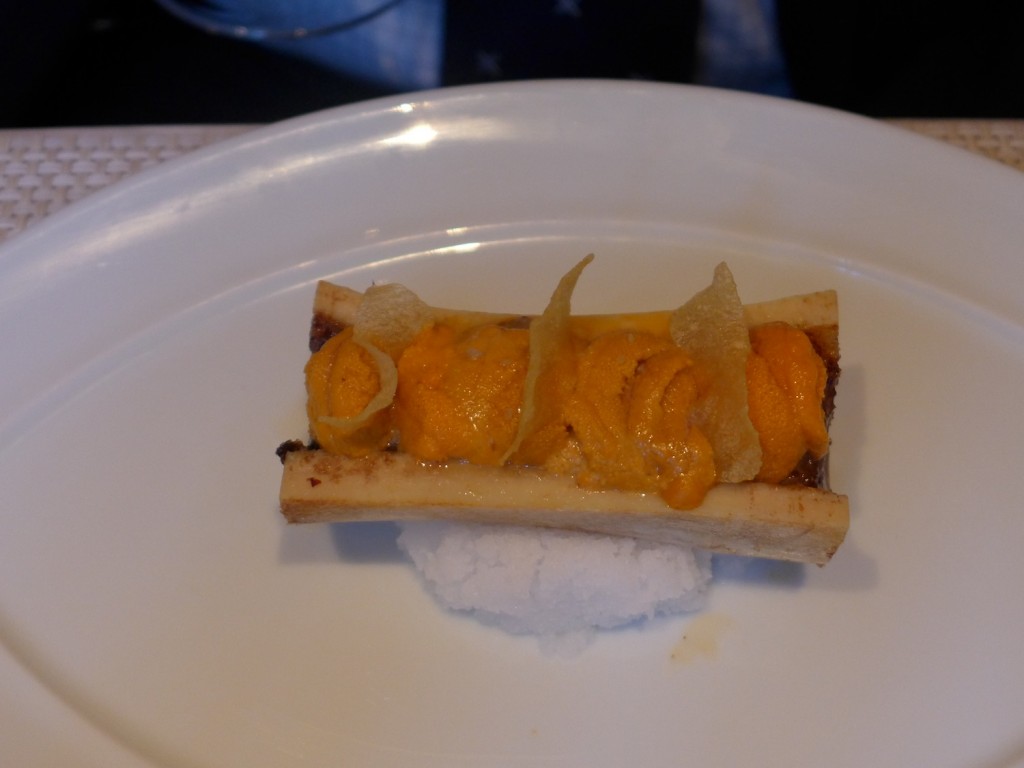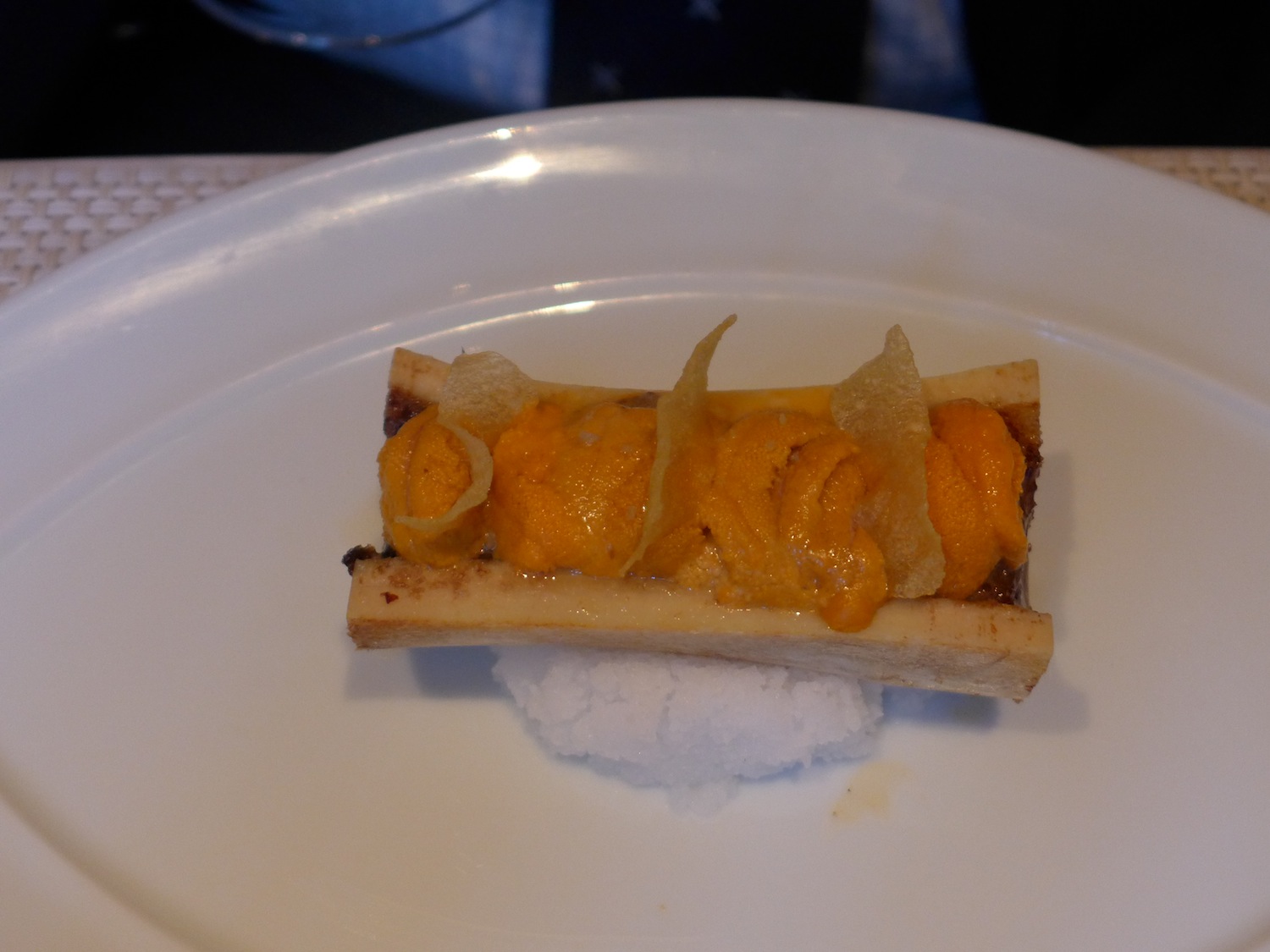 After that we moved on to fish (my salmon with lotus root and tiny mushrooms was spot on) and a Sauvignon Blanc from Craggy Range in New Zealand which had some quite a subtle "flinty" and herbal notes that made it the most interesting NZ SB I've had in a long time. It almost made me forgive the global obsession with Sauvignon…but not quite.
The day's appointments are not over yet, since after dinner I'm meeting Katharina Wechsler from the eponymous estate in Westhofen/Rheinhessen at the East Village branch of the Terroir wine bar chain. That makes it a two Terroir day, since French documentary filmmaker Marcarthur Baralla just interviewed me in the new Terroir branch in Park Slope/Brooklyn. This means that my thoughts on Riesling aromas must wait for Day 10, but I promise that they're worth the wait!
I also can't wait to taste Bruce's new wines or the Riesling which Howard Boysen is making from the Frostline Vineyard!