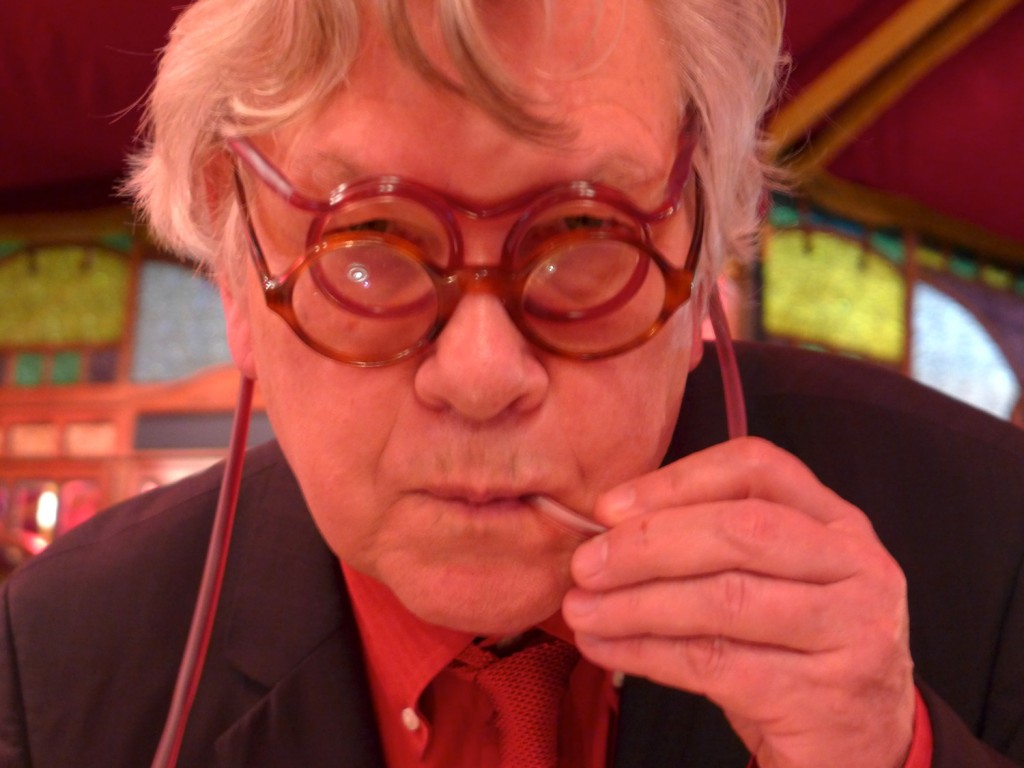 Here is Thomas Struck, director of the Culinary Cinema program of the Berlinale Film Festival relaxing after the end of yesterday evening's world premier of the movie 'Red Obsession' in Berlin's Martin-Gropius-Bau and the dinner which followed in the mirror tent just across the road. 'Red Obsession' is all about China's fixation on red Bordeaux and is the work of Australian co-producers and co-directors Warwick Ross and David Roach. This is the best documentary film on a wine subject in many years, and the contrasts between the three acts works brilliantly: Act One – how Bordeaux presents itself to the world with all its arrogance, pretension and greed;  Act Two – how China's nouveau riche use of expensive red Bordeaux wines as a symbol of status and sophistication – Act Three, the bubble created by their interaction bursts. Even if you have no interest in wine see this movie for what it says about power, wealth and vanity.
Purely by "chance" it was an extremely appropriate day for me to see the movie, because at lunchtime I attended a tasting of Chinese wines from Changyu in Yantai/China, about which you can read much more in my column in the Frankfurter Allgemeine Sonntagszeitung on  February 24th. The tasting took place at Hot Spot, the Berlin restaurant with authentic Chinese cooking and a great wine list that's particularly strong on red Bordeaux and German Riesling. Anyone who hasn't been to Hot Spot yet is similarly recommended to go, even if the Chinese food you so far experienced in the West didn't excite you. This ground-breaking restaurant is the work of Mr. Wu, pictured below, who has a special feeling for pairing wine and Chinese food and is also a great host.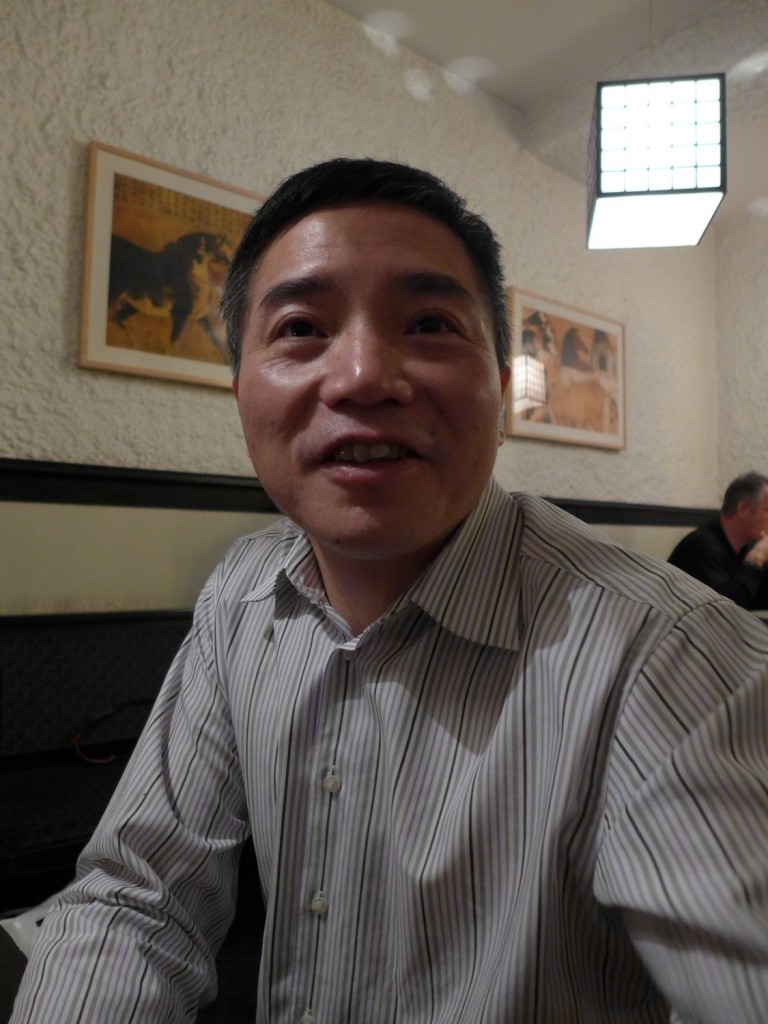 Yesterday evening the dinner after the movie was the work of Kolya Kleeberg of Restaurant Vau in Berlin and featured Chinese-inspired dishes that also paired very well with the wines. Best of all was the combination of the honeyed 1998 Bernkasteler Lay Riesling Auslese from Joh. Jos. Prüm on the Mosel with the Azuki bean cream with red wine and chill ice cream. Look carefully at the picture of Thomas Struck at the top and you can see the elegant 2004 Château Palmer served with the Lo Bak Go and halibut main course miraculously flowing through one of his pairs of spectacles.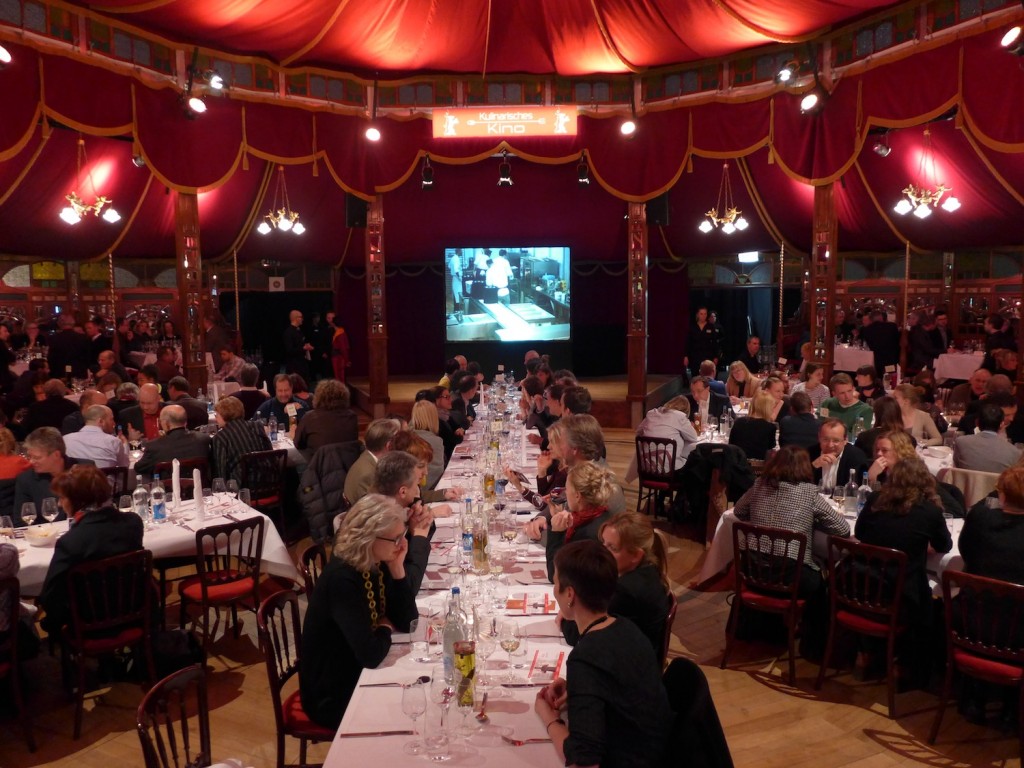 It all made me want to return to China, but sadly not to Bordeaux. There my main problem is that the wine producers want critics to taste cask samples, but many of them present cask samples which don't reflect the quality or style of the wine after bottling, i.e. the final product as actually consumed. Since this problem goes right to the top – back in 2007-8 I had this problem again with one of the Premier Grand Cru Classé! – tasting cask samples doesn't enable you to accurately evaluate whose wine is best. For that only tasting the finished product is any use, and that I can do just as well here. Those Bordeaux producers guilty of trying to manipulate the media should look at the openness and honesty of Riesling producers around world (there are black sheep, but they are very rare) and ask themselves quo vadis?