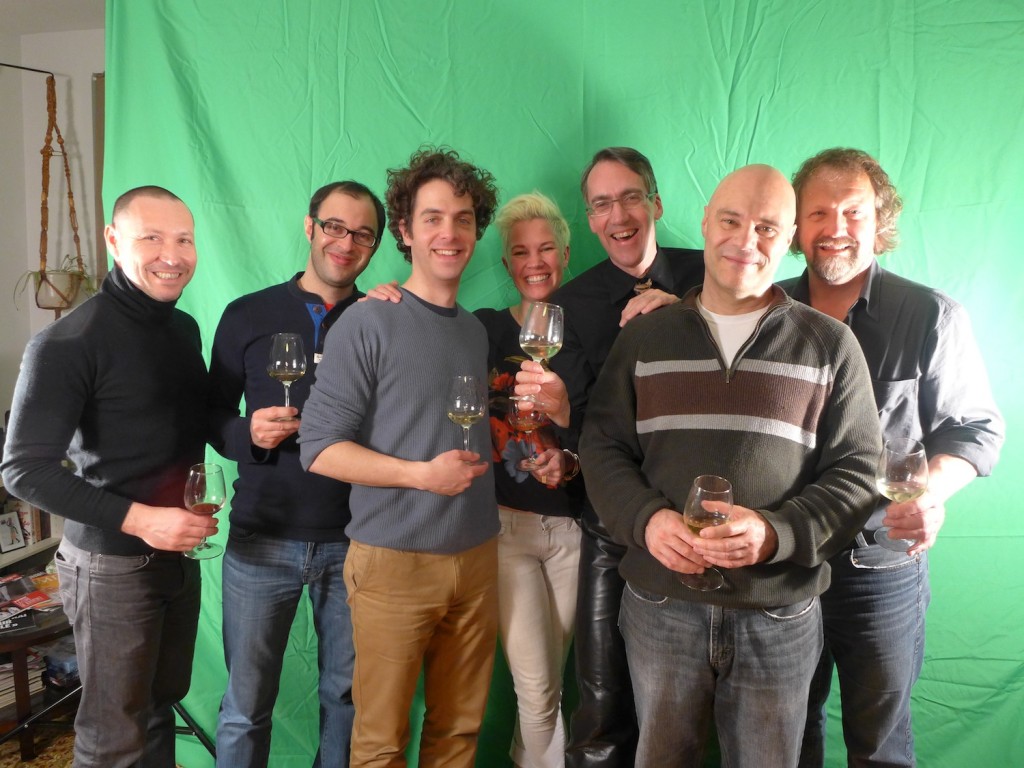 The last 24 hours were a helper skelter of activity, ideas, surprises. Above is the film team and some of the real-life stars of WATCH YOUR BACK (a Riesling movie) at the end of the second day of shooting at a secret location in Brooklyn. From left to right are sound man Spencer, cameraman Marcarthur Baralla of Defendshee Productions, Ex-Mosel Wine Merchant Dan Melia (currently studying to be a high school teacher at Harvard), Carla Rzeszewski wine director of The Breslin, John Dory Oyster Bar and the Spotted Pig in Manhattan, yours truly, Karl Storchmann economics professor at New York University and the Managing Editor of the Journal of Wine Economics and Clemens Busch of the eponymous wine estate in Pünderich/Mosel. We all look so happy, because we just finished shooting the two interview sequences which are the core of the movie's first act (there are four depending on how you count 'em).  Unfortunately Aldo Sohm, sommelier of Le Bernardin in Manhattan, had already left, but he seemed to enjoy the whole bizarre procedure every bit as much as we did. THANK YOU ALL!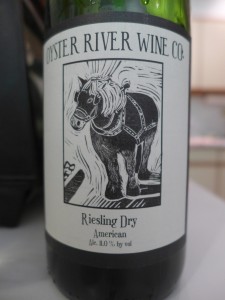 During the evening we drank a bunch of interesting and exciting wines (Clemens Busch über Alles!) Most surprising of them was this Dry Riesling from the Oyster River Wine Co. in Maine. I had no idea anybody was making Riesling in Maine (though the grapes come from New York State – would Riesling ripen anywhere in Maine???), and it really had a very distinctive style. The green (apple, gooseberry and dill) aromas are what I expect from Rieslings which grew in very cool conditions, but normally a Riesling which smells this green tastes tart, rough,  edgy and this wine was none of those things in site of its bracing acidity content. Blind I guessed it was an obscure Spanish cool climate dry white, because I couldn't square that combination of characteristics with Riesling. When the bottle was unveiled I was seriously amazed!
Today I jolted awake "too early" at the 'Hotel of Hope' in East 7th Street, which turned out to be a good thing, because there was so much to do today. By the time I stepped out of the house and headed to the 'NY drinks NY' Tasting at Astor Centre just before noon I had a slew of work behind me. There was a lot of good and some great Riesling at this tasting, but the biggest surprise was the 2011 Grüner Veltliner from Dr. Konstantin Frank in the Finger Lakes. Once again, I had no idea anyone was growing this grape in that region. Due to the difficult vintage it was a shade on the light side, but had good balance (moderate acidity) and a very authentic white pepper and sweet vegetal Grüner character. On this showing my guess is that this will become an important grape variety for the finger Lakes within 10 years.
The 2011 Rieslings from Anthony Road, Dr. Frank, Lamoreaux Landing, Red Newt and Sheldrake Point hammered home just how proficient the leading Finger Lakes producers have become during the last years, good vintage or not. The best wine of the day was the 2010 "Art Series" Riesling from Anthony Road, which winemaker Johannes Reinhardt (below) fermented with "wild" yeast, but managed to get fully dry and keep completely clean (i.e. no funny micro-biological nonsense or unwanted oxidation). It smelt of honeysuckle,  rose hips and white peach, was very elegant; a tightly wound spring which is just beginning to slowly uncoil. I hope my health doesn't suffer during the coming year's work on the movie and a new book, because I want to meet this wine again when it's had the time to relax longer in the bottle. Relax, don't do it, when you want to…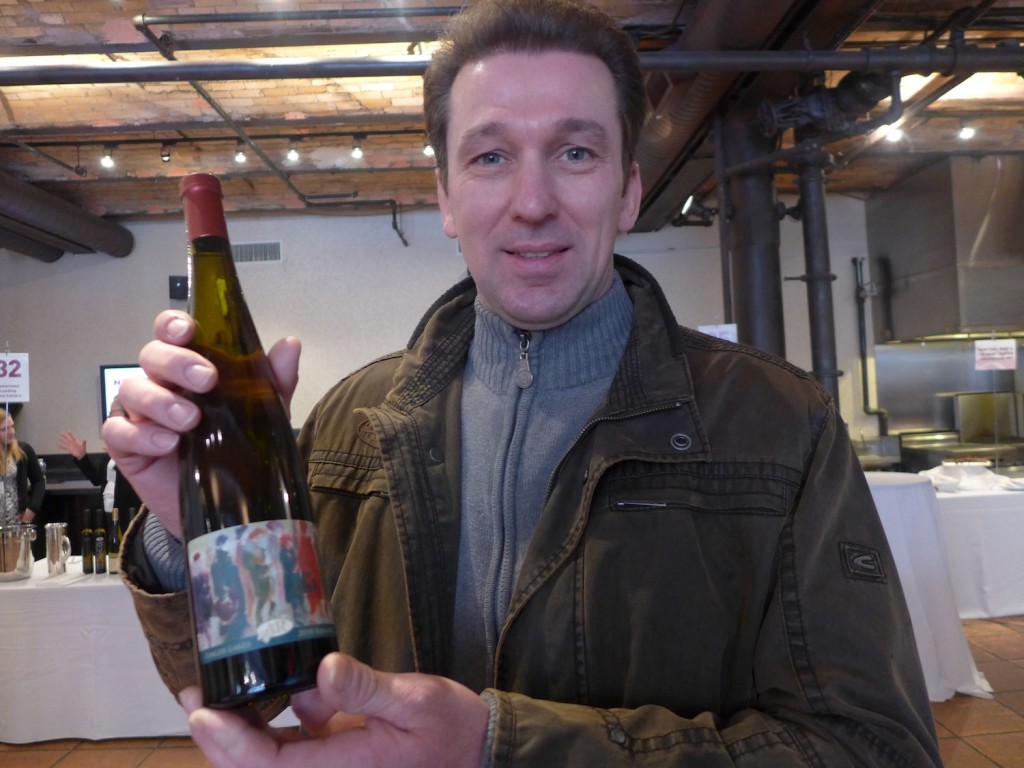 The new movie and book projects are very exciting, and both will send me right across America during the coming months. Next time I will reveal some of those plans and I promise you that after reading about them you will wonder if I'm entirely sane!