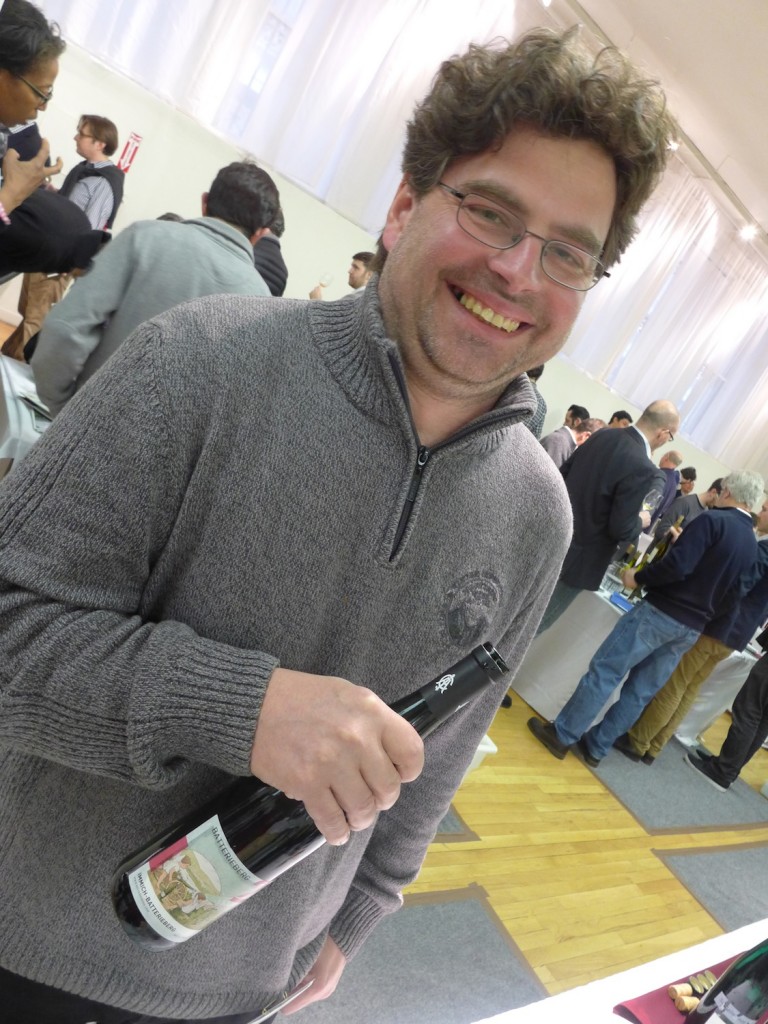 Yesterday was full of surprises, of which the first was stepping into the 10th anniversary tasting of David Bowler Wine and bumping into Gernot Kollmann of the Immich Batterieberg estate in Enkirch/Mosel. He was one of the very first winemaking students in Germany from a non-wine background, a trail-blazer for the new generation of young German winemakers. However, Gernot and I go back  even further to 1991-2 when he worked for the Dr. Loosen estate in Bernkastel/Mosel and we shared an apartment. Gernot almost became famous a decade ago when he was the winemaker for the Van Volxem estate during the years following it's take over by Roman Niewodniczanski with the 2000 vintage. Then Gernot went solo as a consultant winemaker and became semi-invisible for several years. The last three vintages from immich-Batterieberg have changed all that though, the dry and medium-dry Rieslings he's made there being some of the most strikingly original modern Mosel wines. Instead of going for fruity charm he emphasizes the herbal-spicy-mineral aspect of the wines though a combination of low yields, "wild" yeast fermentation and long aging on the lees. The dry 2011 Batterieberg Riesling is a near-perfect example of this style and can age for decades, just as the best Rieslings which Georg Immich made at this estate during the 1970s and '80s did.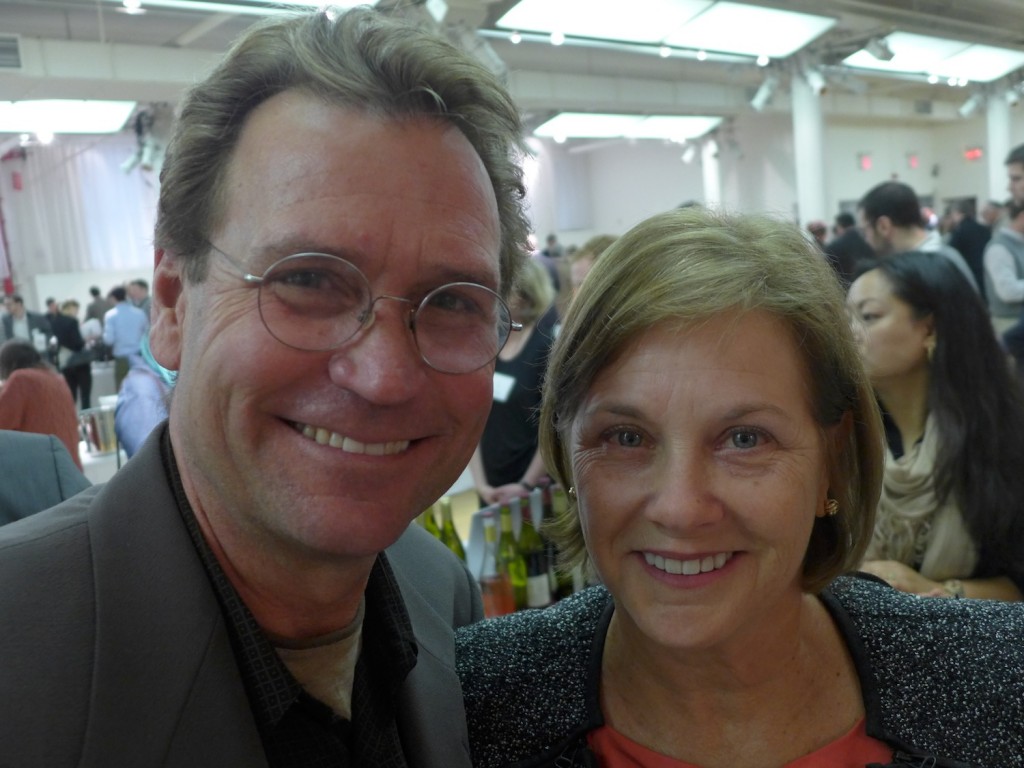 It started to get really strange when half an hour later I bumped into Jeffrey and Ellie Patterson of Mount Eden Vineyards in the Santa Cruz Mountains of California who I visit several times around twenty years ago. How did we lose touch? I don't remember exactly how it happened, but it was during the 1993-2000 period when I was unable to travel to America because I lacked the funds. The wines I tasted with them showed a direct line of development from what I remember tasting and drinking in the early 1990s, though their new wines are even more elegant. The 2010 Mount Eden Chardonnay is still very young and is as lean and wiry as a marathon runner, and the aromatic subtlety is as far away from the average California Chardonnay as it's possible to imagine!  The 2009 Mount Eden Cabernet Sauvignon is somewhat more open, but is also a sleek and subtle wine lacking any hint of the monolithic bombast of so many Cult California Cabernets! Those New York somms reject California wine out of hand with arguments like, "it's all so alcoholic" or "it all tastes so sweet", need to taste these wines!
Then there was a new wine which greatly surprised me, the 2011 'Brooks Vineyard' Riesling from Ransom in the Eola Hills of Oregon. I see a great future for Oregon Riesling if the state's winemakers can get away from the idea that their Riesling wines have to be bone dry and seek a balance that harmonizes their often high acidity content, but leaves them dry enough to drink with savory food. That balancing act is what Tad Seestedt has mastered and his wine also has a wonderful orange blossom nose. His Pinot Noirs also impressed me, the 2010 Cattrall Vineyard bottling being every bit as distinctive (spicy-earth and muscular) as his Riesling. Hats off to you Tad for leaving the path of convention and finding his own path with both grapes!