closetogetherclosetogethercloestogetherclosetogetherclosetogetherclosetogether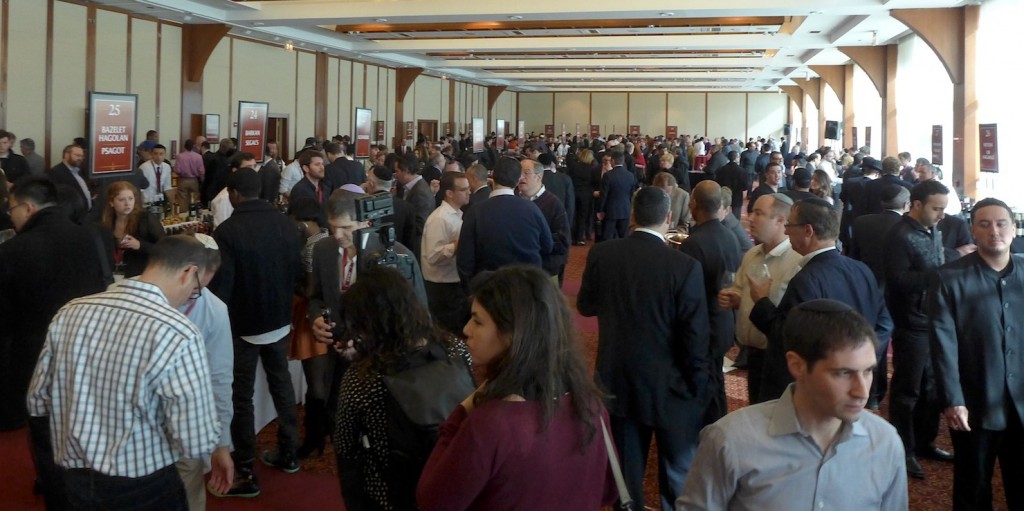 It really ought not to be a very original observation at all, but wine is sometimes a crowd phenomenon. This struck me very forcefully when I was at the Kosher Food & Wine Experience at the Chelsea Piers/NYWC two days ago. Why did it strike me then, rather than at one of numerous other packed tastings I've attended here? Perhaps because (for no good reason at all) Kosher wine seemed to me the least least likely types of wine to not create a crowd. I must point out that by a crowd I don't just mean a large number of people standing close together, rather I mean that as well as this some kind of crowd buzz and crowd dynamic developed. That certainly happened at the Kosher Food & Wine Experience, and I don't think it would have happened if there hadn't been so many interesting wines and a few great ones. They were the dynamo.
Why didn't I write about this straight away? I think the observation that wine, no less than politics, religion, sport and music, can be a genuine crowd phenomenon struck me as too obvious. However, on reflection I felt that it deserves and demands to be said, if only because our image of wine drinking is so strongly shaped by those situations where a lone person at a bar, a couple at a dinner table or a small group of people consume wine in one or other of those situations. Those of us that, in one way or another, belong to the wine scene frequently become part of crowds at tastings and other events, but when we think back to those experiences we tend to focus on our own personal judgements of the wine, or those of our close friends and colleagues. That way in our memories we turn those experiences into individual ones, pretending that the crowd buzz had no influence upon them. That's something I feel very suspicious of, in fact I'd say that the influence of the crowd buzz (or lack of it) is the Black Box of wine criticism! Surely a positive crowd buzz is making us feel more inclined to see the wines positively and a negative crowd buzz is doing the opposite? However, nobody's really looked into this thing seriously.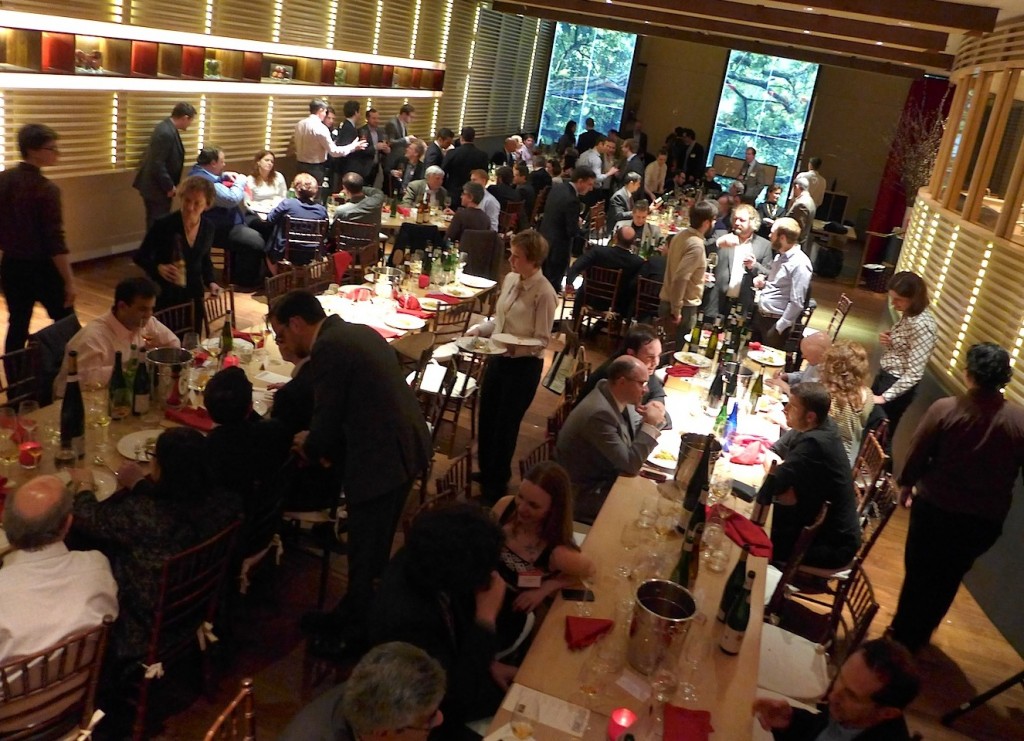 Yes, even at the wonderful Rieslingfeier last friday evening at Rouge Tomate (who cooked a fantastic Riesling-friendly meal for way over 100 people) which was a seriously exclusive event it was the crowd buzz, as much as all those remarkable Rieslings, which made the evening. I think this picture captures some of that. Sure, you can mentally zoom in on this image and pick out Rosemary Gray of Flatiron Wines/NYWC or Clemens Busch from Pünderich in the Mosel/Germany. However, if you do that I think you'll filter out the crowd buzz in just the way that we do in our memories when we focus on the wine in the glass at big tastings. We do we want to avoid accepting that all hell was loose around us and that this also shaped our experience of the wine? Is it that we want to avoid admitting that something akin to herd instinct also affects our own thoughts and behavior? I shall be thinking a lot more about that in the future. For anyone interested to learn more about the crowd phenomenon I strongly recommend Elias Cannetti's remarkable book on the subject 'Crowds and Power'.