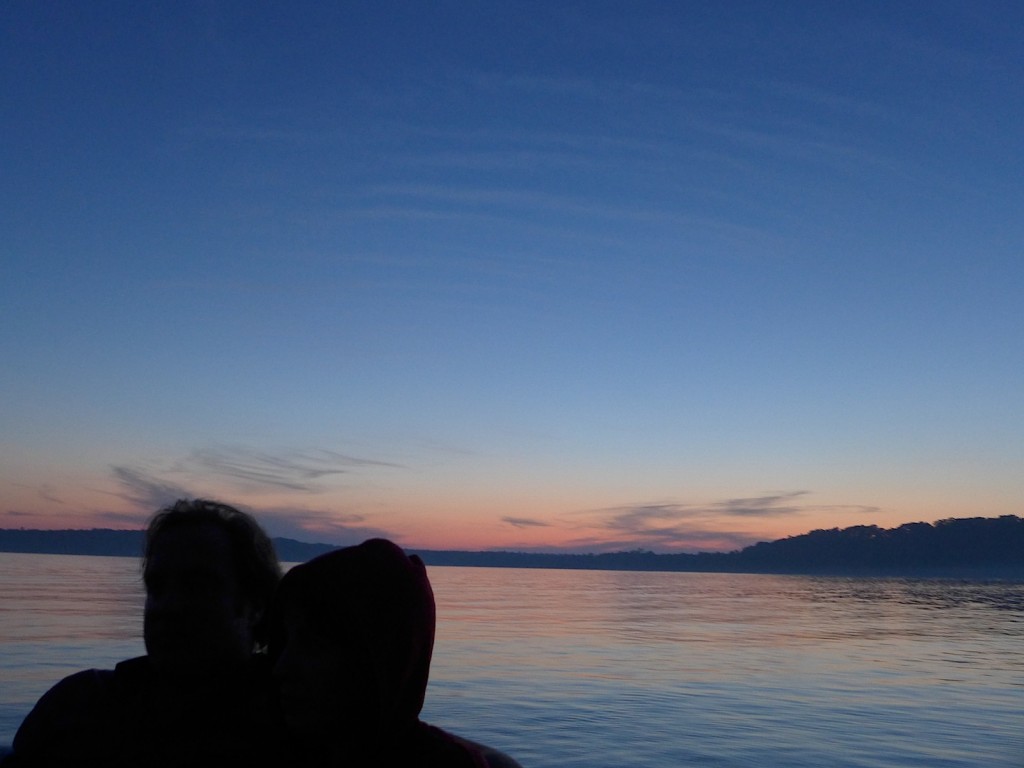 It was one of those perfect moments when the Riesling Spirit seemed to embrace us all. We – a group of local winemakers plus Meaghan Frank from Dr. Frank in the Finger Lakes/NY, Sam Smith from Smith Madrone in Napa/CA and Chris Williams from Brooks/OR  – climbed onto Spencer Stegenga's boat out at Bowers Harbor (after which Spencer's winery is named) on Grand Traverse Bay just as the sun was sinking behind the shoreline of Lake Michigan. Then we headed far out from the shore, the waves grew and the sky darkened. Pictured, about an hour into our journey are Sean and Stacey O'Keefe of Chateau Grand Traverse. Unfortunately, the Riesling Spirit is always invisible. Could there have been a more perfect beginning to the City of Riesling festival?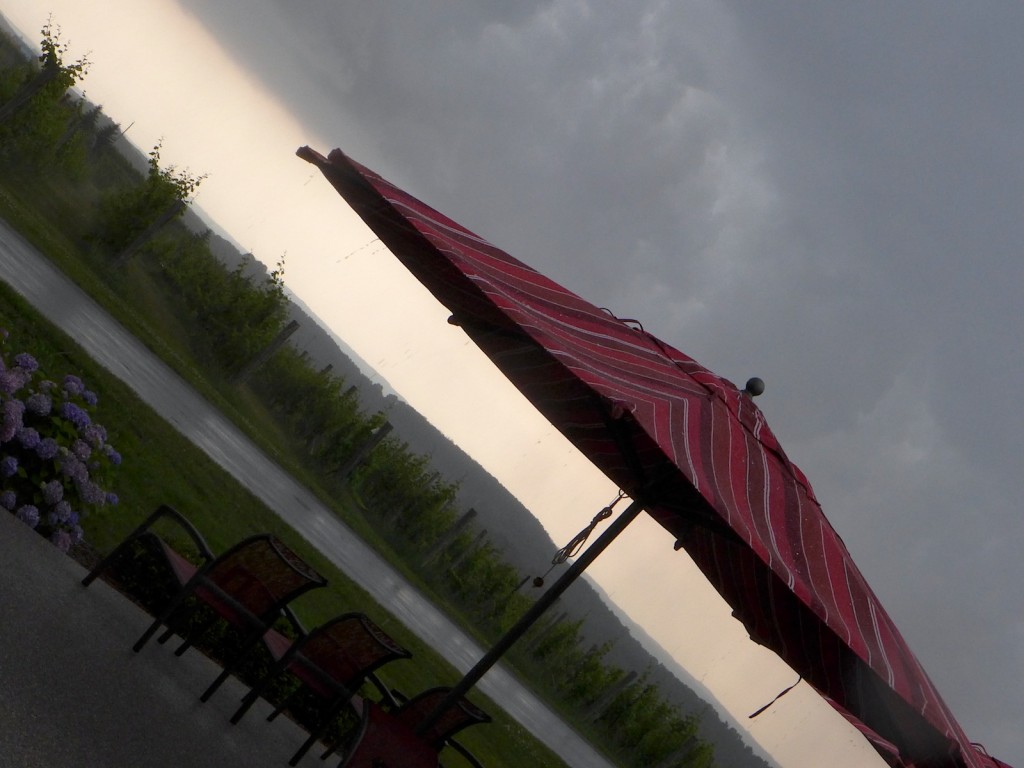 Well just a short while before we headed out onto the bay it looked like boating would be completely out of the question, because of a hefty downpour which abruptly hit the welcome BBQ at Chateau Grand Traverse. Ice buckets full of Riesling, a large table loaded with food and much else had to suddenly pulled in under cover. Don't worry though it didn't dampen our spirits and about half an hour later the sun dramatically returned.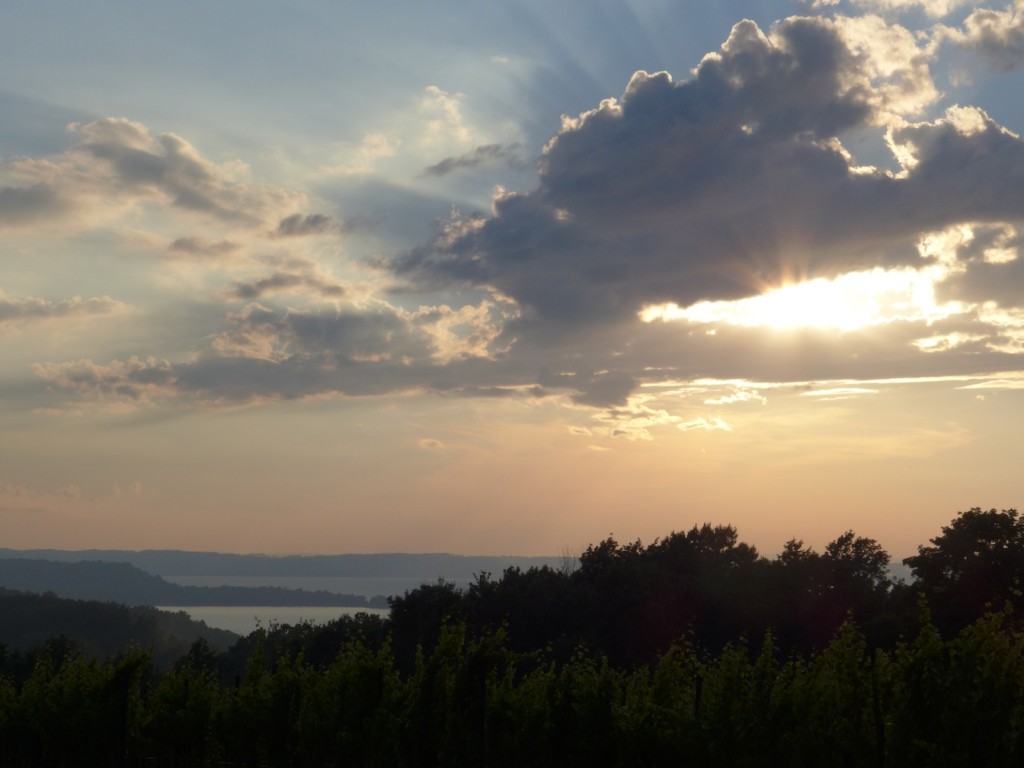 OK, I was too slow to capture the double rainbow, but this picture shows very well why this part of Northern Michigan has been attracting ever more tourists from right across America. This is in terms of climate perhaps the most extreme wine landscape on the eastern side of the US, and is also perhaps the most extremely beautiful wine landscapes on the eastern side of the US.
This region and its beauty also makes a guest appearance in my film WATCH YOUR  BACK – The Riesling Movie (Part 1) which has its "world premier" at the Bijou by The Bay movie theatre in Traverse City tonight. Some while say that it was the only moment of beauty in my rough and tumble, no holds barred, Gonzo B movie, and I won't contradict them. Who knows way lies in store? I'm prepared for just about anything. Unlike my  producer, editor, cutter and additional cameraman Klaus Lüttmer who is back in Berlin, I will have to literally face all the responses… At least the premier is followed by the Night of 100 Rieslings, which is certain to be exciting and blessed by the Riesling Spirit.