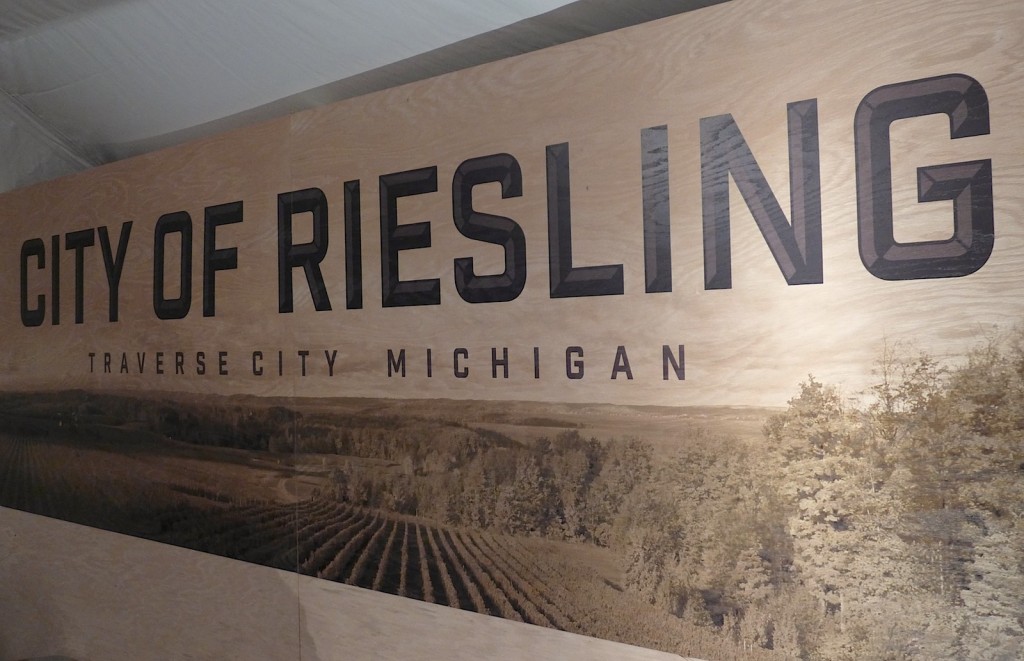 Yes, yesterday was a seriously amazing day, and it will be very difficult to communicate to those of you who didn't make it to Traverse City what it was like. You see, I can describe the scene in the tents where the Night of 100 Rieslings took place right on the shore of Lake Michigan in Traverse – the big and colorful crowd – but it's really hard to help you imagine what the Big Buzz was like. Certainly, there was no trace of that, "yes, great, love it, but…" hesitation about Riesling you often find amongst somms and other wine professionals in the US. However, it didn't seem like many people had hung their critical faculties on the coatrack when they came in the tent. I heard a lot of people talking about the wines in a serious way, and none of the people who were just drinking were just trying to get inebriated ASAP. I think it's that combination multiplied by the size of the crowd which made it such a special evening.
Even more difficult to describe, because the situation was totally unfamiliar to me, were the two screenings of my film WATCH YOUR BACK – The Riesling Movie (Part 1) at the Bijou by The Bay. Pictured left is the queue I found outside the pocket-sized movie theatre when I arrived. Anxiously, I pointed out to the two audiences that lacking a multi-million dollar budget and all the technology behind Hollywood productions with those kind of budgets I felt that I had no choice, but to make a Gonzo b-movie. However, that approach also seemed to me to fit the grass roots phenomenon that is the Global Riesling Network. Air-brushed glossiness doesn't suit the underdog and I hate all that stuff anyway. However, even a Gonzo b-movie can be made professionally, and I am extremely grateful to Klaus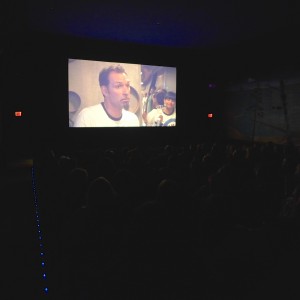 Lüttmer in Berlin (my producer, editor, cutter and third cameraman) and Marcarthur Baralla  in New York City (second cameraman). They made it possible for me to shoot from the hip and only write a full script immediately before the film was cut. You're not supposed to shoot without a complete script, but it's also the way that some great movies like David Lynch's 'Blue Velvet' were made. And that surely applies particularly to a documentary-type movie like mine, at least if it is going to reflect reality. Both audiences were interested in the result and laughed at it as I'd hoped.
There were some amazing wines in that tent, which I really have to tell you about. The one which wowed me most was the 2011 'Poet's Leap' Riesling from Long Shadows winery in Washington State. It was an elegant and sophisticated dry wine by any standards, in any context and it proves that Europe doesn't have a patent on the salty mineral taste that a dry Riesling needs (along with ripeness, freshness, balance, intensity and delicacy) in order to qualify for greatness. Then there were some local surprises like the succulent and subtle 2012 Dry Riesling from Shady Lane on the Leelanau Peninsula. It's the best white wine Adam Satchwell ever made; congratulations!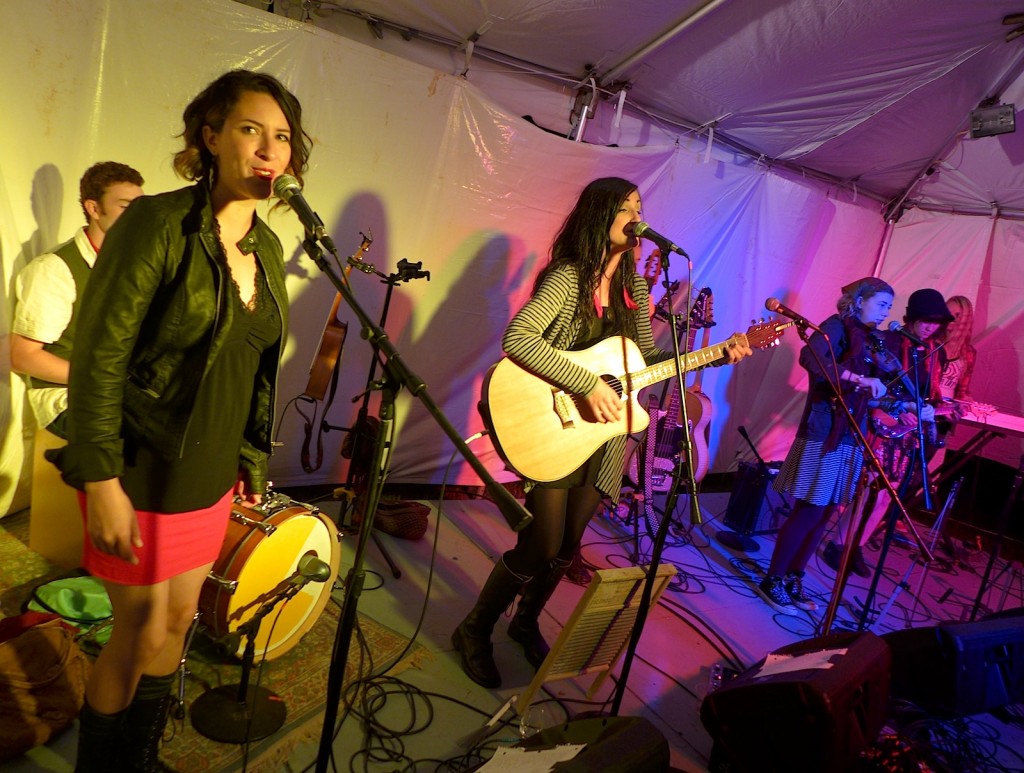 We also had the benefit of a local super-group in the form of Girls with Guitars in which a wealth of talent was pooled. I didn't think that it was possible to do cover-versions of famous songs like Adele's 'Rolling in the Deep' or Van Morrison's 'Moondance' that stood on their own rather than sounding second-rate (which is what copies usually are). But I must finish up as today's Salon Riesling Symposium at The Franklin – where I write this – is about to begin. The first of the four sessions is called 'United States of Riesling' and last night proved as conclusively as the recent Riesling Invasion in Portland/OR that this slogan I spat out a some point are now anything but hollow words!