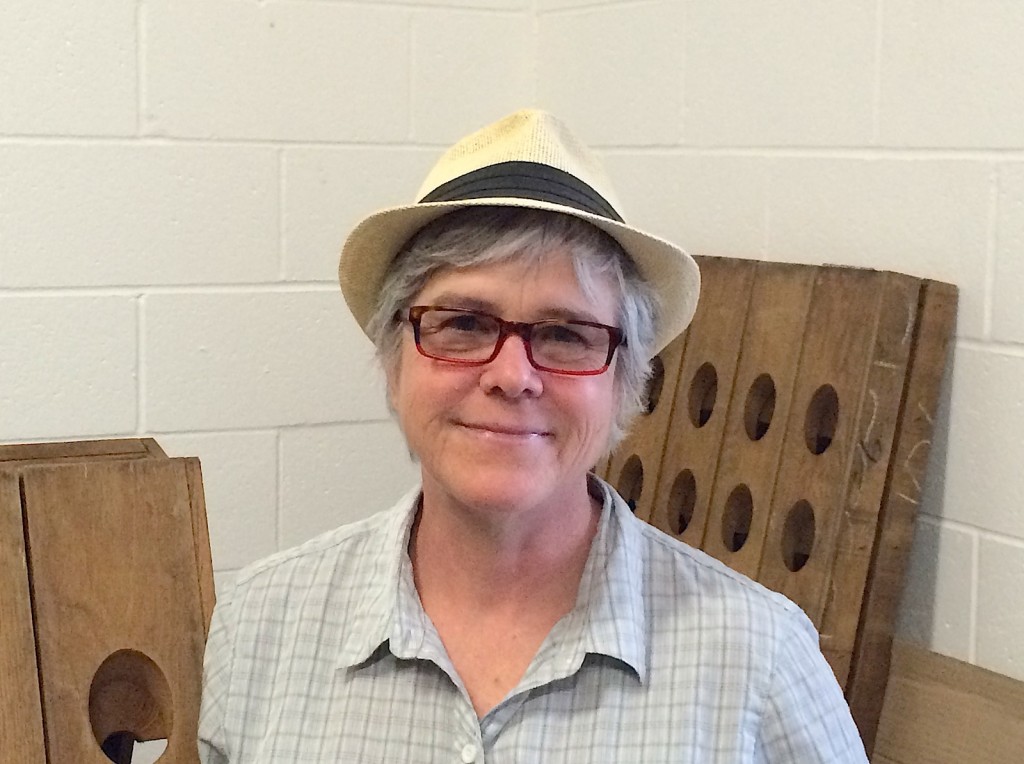 Let's face it, some winemakers acquire Rock Star Status because they work really hard to acquire it as quickly as possible. That doesn't mean they don't deserve it, just an observation about a certain type of winemaker personality. Nancy Irelan of the Red Tail Ridge winery on the western side of Seneca Lake lies at the other end of the spectrum of personality types, as I think you can tell from the above photograph. However, her wines are some of the most consistently impressive in the entire region. And what makes this all the more remarkable is that Nancy hails from California. She founded Red Tail Ridge with her husband Mike Schnelle just a decade ago, so this is the result of a very rapid process of adaptation to completely different grape growing conditions and wines that therefore have a very different analytical profile and very different character.
Although you can buy any Red Tail Ridge wine and you will be impressed – last night I had a glass of the semi-dry Riesling in a Rochester/NY bar Good Luck and it was delicious – I think there are two fields in which Nancy really shines. The first of these is dry Riesling, in which context her wines have a remarkable harmony and a totally distinctive personality due to the limestone bedrock under the vines at Red Tail Ridge, as the soon to be released 2013 Riesling 606 (about $30) proves. It has a subtle apricot note and a "chalky mineral quality" that is extremely rare in the FLX, or anywhere else in North America. The wine is just beginning to reach its best youthful form and has the backbone and freshness to age for many more years. Also really impressive is the just bottled 2015 Dry Riesling (all from estate fruit, like the 606) with its candied ginger and exotic fruit character. The hint of bitterness in the aftertaste of this wine only seems to accentuate its vitality. Both of these wines belong in the leading pack of their respective vintages.
The other star section of the Red Tail Ridge program is the sparkling wines that range from a Riesling Pet Nat that comes onto the market the summer after vintage to innovations like the as yet unreleased 2013 Rosé Brut (champagne method) which has some Pinot Noir red wine aromas and a mellowness from some discrete tannins too. It's sad that for logistical reasons Nancy can only produce this kind of thing in lots of 1,200 bottles. That means these wines are too little known outside the region. You could say that about the entire range though, because she doesn't send samples to any of the wine magazines due to her disdain for numerical ratings. She and Mike are a rare example of wine producers who have taken a stand on this issue. There, but also in the rigor with which they manage the vineyards (Mike) and make the wines (Nancy) you see the strictness of their commitment to making good wine and only good wine.