The humble beginnings of ROCK STARS OF WINE AMERICA in Brooklyn!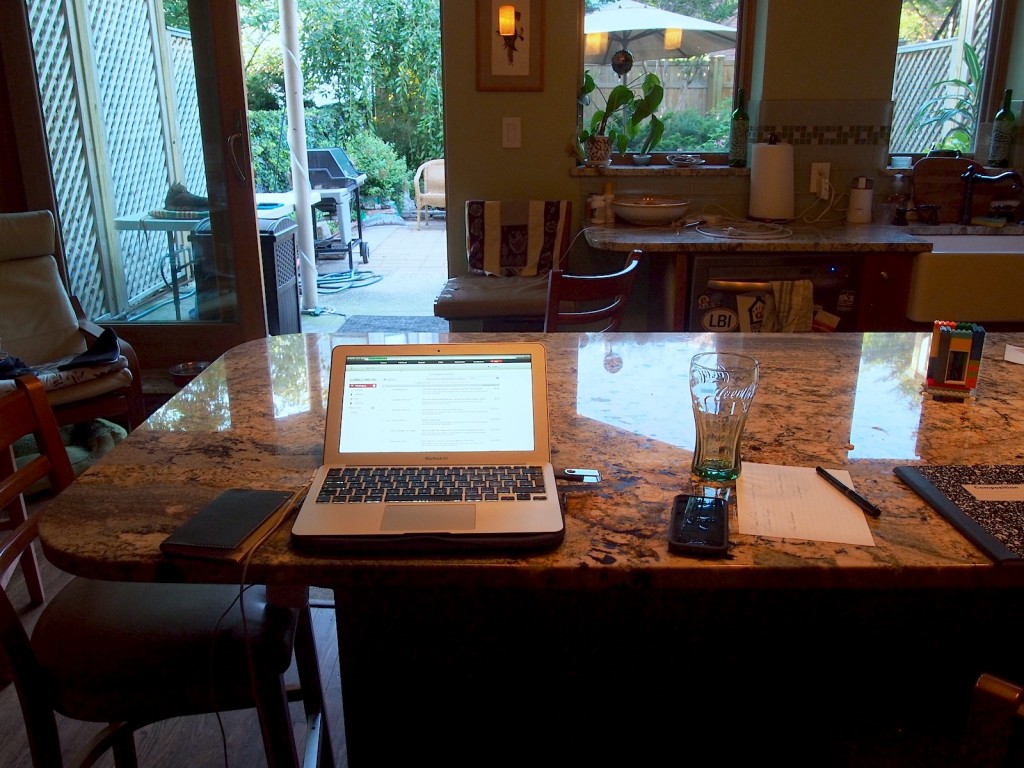 Exactly one year ago today I began work on my e-book series (for Kindle) ROCK STARS OF WINE AMERICA. The photo above shows what that looked like. At that point I was de facto homeless both in NYC and Berlin, so this was a bold decision and I had no idea where this serious commitment to gonzo wine journalism in the land of the free would lead me and an unsuspecting world.
Since then I've published three volumes: #1, describing my first trip to the US – Baltimore – in September 1985, described as if it happened yesterday; #2, a report of my encounters with Maynard James Keenan – the singer of Puscifer & Tool – and the other pioneer winemakers of Arizona, most notably Kent & Lisa Callaghan and Kelly & Todd Bostock; #3, the story of the new community of young winemakers in the FLX (Finger Lakes, Upstate New York) including Peter Becraft, August Deimel, Julia Hoyle, Nancy Irerlan and Bruce Murray. #4, about the non-Pinot Noir wines of Oregon is a work-in-progress, publication date to be announced.
It all feels good now, although there was some difficult moments along the way. The sexually explicit material in both #1 and #2 was widely criticized and #3 was damned for the lack of sexually explicit material!  Many thanks to everyone who bought and/or read and/or talked bout this radical new form of wine literature. Also a special thank you to Kate Fitzgerald-Groby for allowing me to house, garden and cat sit for her in Brooklyn while I started work on this project. I greatly appreciate all your support. By the way, not only is no end in sight, but I intend to continue working on this series for the rest of my days, so help me God!
The strange looking link below takes you to the ROCK STARS OF WINE AMERICA page at the Kindle Store. Once again, you don't need a Kindle to purchase or read, just download the free Kindle app onto your device. The iPhone and iPad both display these texts in a form that makes them easy to read.