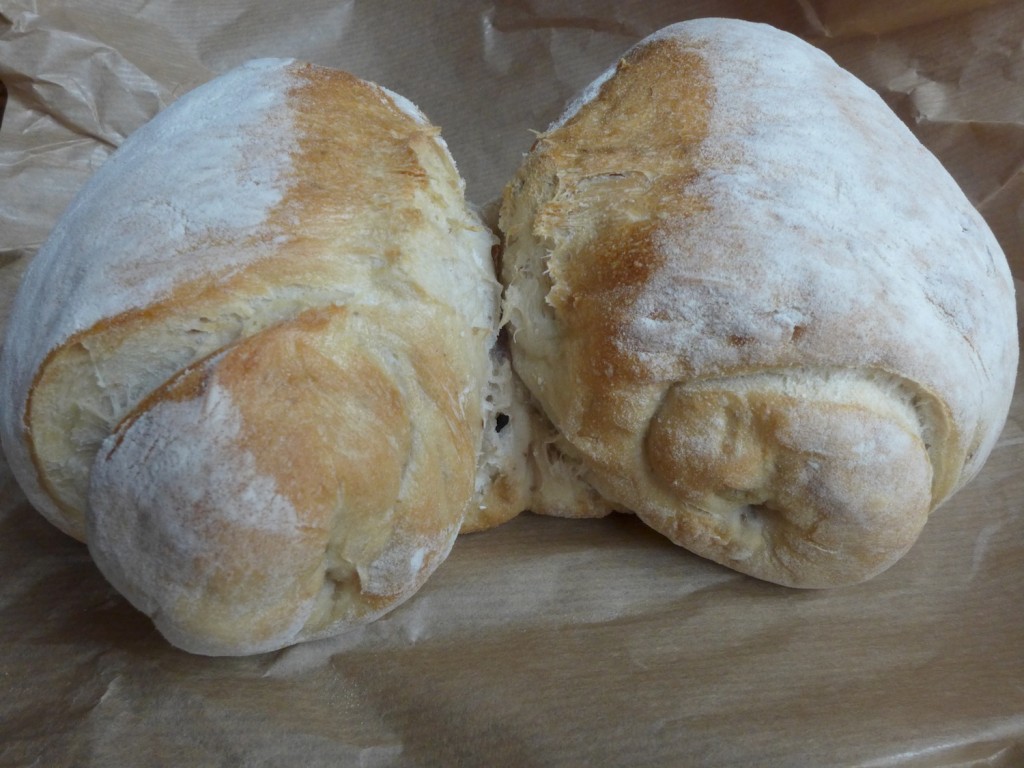 I was planning to write something completely different yesterday, but as John Lennon famously said "life is what happens while you're making plans." I'd just made early morning tea and my thoughts were slowly turning to that story, when the telephone rang. The caller was Miriam Alvarenga-Klann in Rio de Janeiro and she was ringing to say that her husband Peter Klann of the Soluna Bakery in Berlin had just died in a hospital in the German province of Mecklenburg-Vorpommern, and she would be on the first flight to Germany which she could get on. Like an earthquake, it was followed by a series of aftershocks which haven't ceased, and they'll surely continue for some time. Death don't have no mercy in this land!
I am very grateful to have known Peter Klann, because he wasn't just a good baker who rejected all the modern chemistry and tricks which sacrifice the flavor and texture of bread on the twin-altars of time-saving and profit maximization, and who baked a range of bread drawing on the traditions of cultures as diverse as Germany, France, Brazil and Tibet. He was a soul-baker who's first principle was, "die Balance zwischen Liebe und Essen," the balance between love and food. Pictured above is his pain obscure, Soluna Bakery's current version of the petit pain obscure, which was the first bread from Peter Klann I encountered. Back in the spring of 2004 it convinced me that the taste of bread could be every bit as complex and fascinating as that of wine. But which wine growers are interested in the balance between love and drink?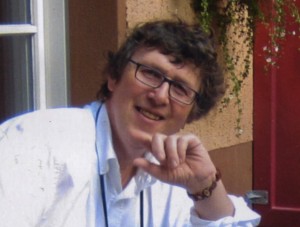 It's not necessary for me to tell Peter's life story, because others will do that far better than I can. The only points that are essential to know is that he was the son of a baker, rejected that profession and worked as a roadie for rock bands until about 20 years ago he came to Berlin to train as a baker under Heinz Weichardt. Even then the path to founding his own bakery was neither straight nor short. But then Peter was not a linear guy, nor was he ever in a hurry.
In the West most people are anxious to segregate spirituality off from the rest of life and make it the exclusive preserve of churches and ashrams, priests and gurus, either because they're afraid of it, or because they want to idealize it. Bread, the product of fermented and baked flour (sometimes with other ingredients added as flavorings), seems about as banal and material to us as anything could possibly be. If you look at the prices of the cheapest junk bread in supermarkets you'll see just how little we value it as a society. Peter showed me how wrong all of this is. "You have to give yourself up to the dough when you are kneading it, rather than try to dominate it. You have to work upon it with your soul, then you get back a piece of yourself in the bread," he once told me. That's obviously esoteric, but Soluna bread tasted different from any other bread you could buy. Sure, it was (and is) expensive in comparison to that junk bread in the supermarket, but it was satisfying in a way that made most other bread isn't, and this aspect of it was as hard to put into words as the experience of great wine is. Once in an interview I was asked which single food I would choose if I had to give up everything else, and the answer shot out of my mouth, "bread from the Soluna bakery!"
Then Peter Klann began a tortuous battle with cancer that lasted several years. Finally in the summer 2012 he seemed to be on the mend, as the photograph of him above shows, and some of my most inspiring memories of him are from that time. But on Thursday evening the combination of a serious heart problem that wasn't properly treated and his already weakened state proved too much. Now he is gone, the staff of Soluna are in a state of severe shock and the bakery in the Gneisenaustrasse only opened today because the team had already finished baking when the news of his death reached them, so the bread had to be sold. Peter would have wanted it this way. I extend my deepest condolences to his wife, family, friends and colleagues.
For more about Peter Klann and Soluna Bakery see the following New York Times article:
http://travel.nytimes.com/2009/12/06/travel/06bites.html?_r=0