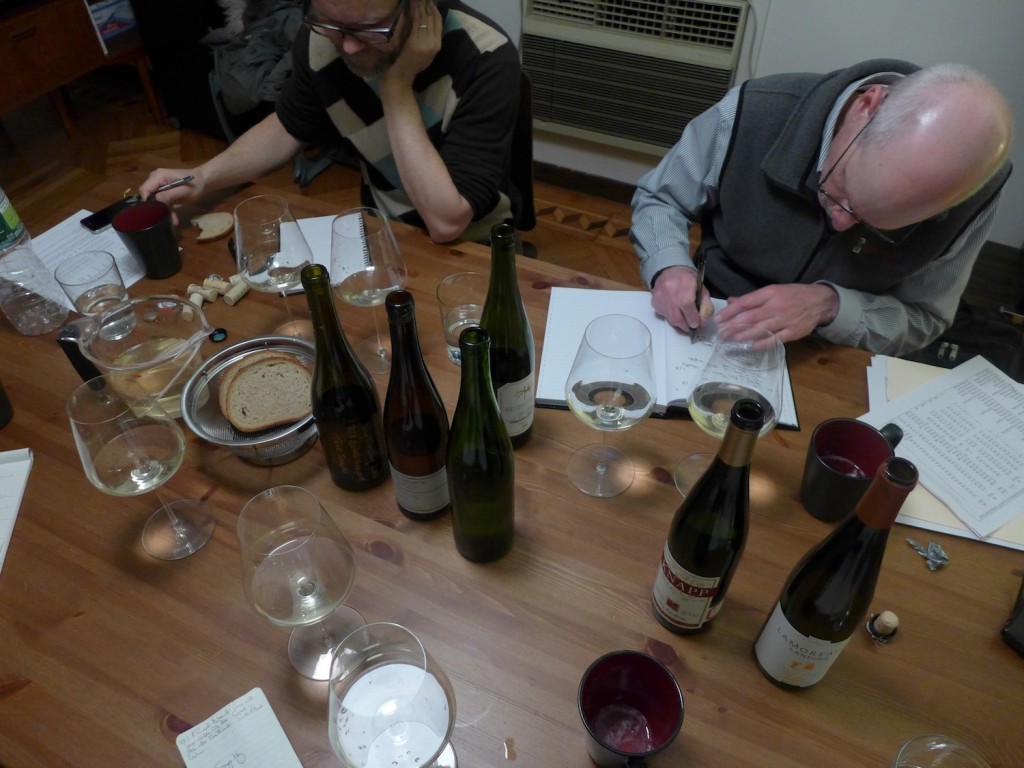 I've just been nominated for a blogging award – more details of that below – which has made me to do some serious thinking about what I'm up to here at STUART PIGOTT RIESLING GLOBAL. First of all, right from the beginning I've been well aware that this is what the world calls a blog, but I always saw myself as a journalist, and this as another (special, as much because editor-less and very rapid as because electronic) medium for publishing my work. Regardless of the medium, journalism is a two stage process, the first part of which is research like the tasting of Finger Lakes Rieslings at the Hotel of Hope in New York Wine City's (NYWC) East Village earlier this year pictured above. However, as regular readers are well aware, much of my research is conducted on the road with winegrowers in their home regions, some of which I feel familiar with, while others are completely new to me.
Even when it all seems familiar to me, for example when I visited the Dönnhoff estate in Oberhausen/Nahe about a year ago (see the photo below), there are always surprises for which I must try to be open. In this case it was the first vintage of dry Riesling from the Höllenpfad vineyard site of Roxheim, a wine which tasted very different from anything else I'd ever tasted there since my first visit back in May 1986. Back then Helmut Dönnhoff was a virtually unknown, but obviously talented and (quietly) ambitious winemaker. He was what Germans now call a Jungwinzer, or a talented young winegrower. Whether the winegrowers and wines I encounter are famous or completely unknown is part of their identity, but that doesn't alter the fundamental challenge of telling their story at all.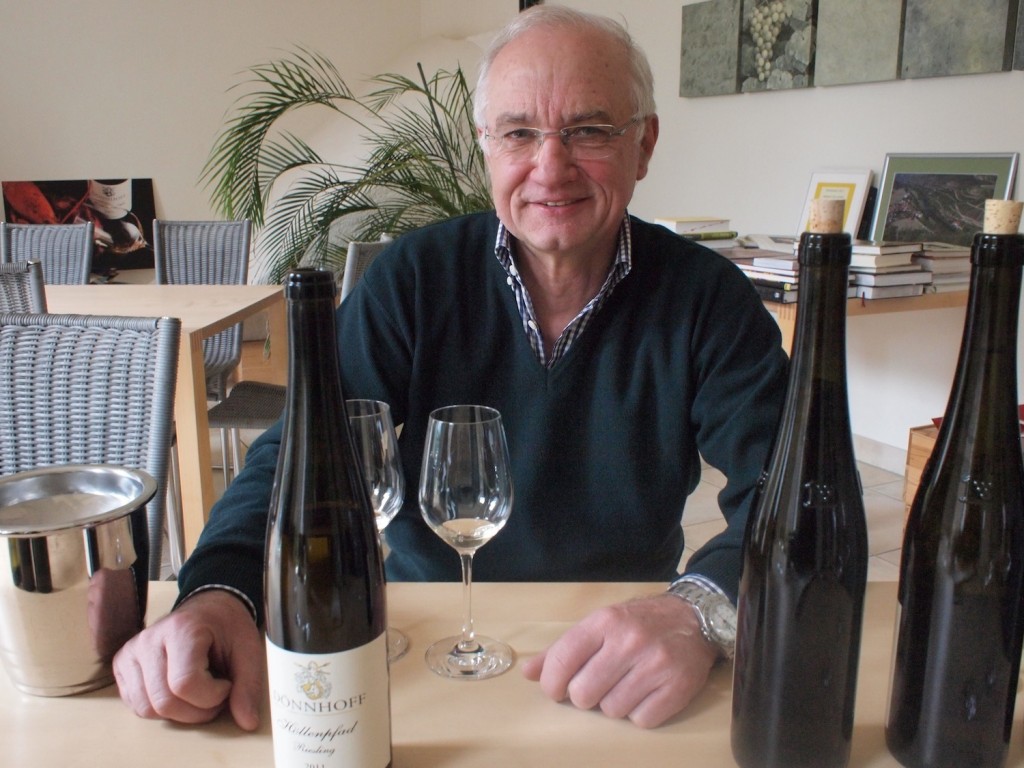 This side of my work is all about selecting and arranging the impressions I gathered and the ideas which I (and others) had about them in a form and sequence which enables them to function as well as possible in the particular medium. This is what most people consider "creative" work, but I'm guessing that my last sentence strikes many of you as making that process sound banal and very "uncreative". However, I promise you that, as New York-based novelist Tom Wolfe said in a bunch of recent interviews, writing is mostly hard work and the pleasure is nearly all in completing a story that seems to work well. By "work well" I mean a text which strikes me as conveying my impressions and ideas in a way that's comprehensible and compelling for readers unfamiliar with the particular material. Of course, it always takes some time for me to find out if my gut feeling was right and it's actually comprehensible and/or compelling. If it's not and my gut feeling was wrong, then I have to do some rethinking before the next try.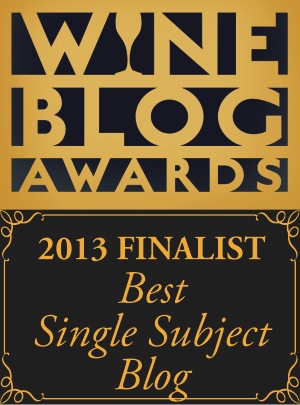 And that brings me to the most important thing I've got to say today, which is that writing this stuff is not about winning a prize like the Wine Blog Award for the Best Single Subject Blog, for which I am a finalist this year. Of course, it would be flattering to win this award and it might also be very good publicity for STUART PIGOTT RIESLING GLOBAL, however, the whole point of my work is communicating something of the exciting winegrowers and wines to readers, that is connecting with them. The sole measure of my success is your interest and excitement. So if I win this prize I'll continue, listening to and read your comments as avidly as I do now. Let's be frank, I don't want or need a medal, a prize or even a Wine Blog Award!
Experience has taught me is that it's strong and surprising things which touch you most. Often it's funny things which get the best response, but only if they also have something important to say. You, the readers, certainly want to be entertained, but you want to discover stuff (and I'm talking that old-fashioned thing called truth) you can't get elsewhere and that's exactly what I'm trying to give you. Thank you for your interest and for your excitement!