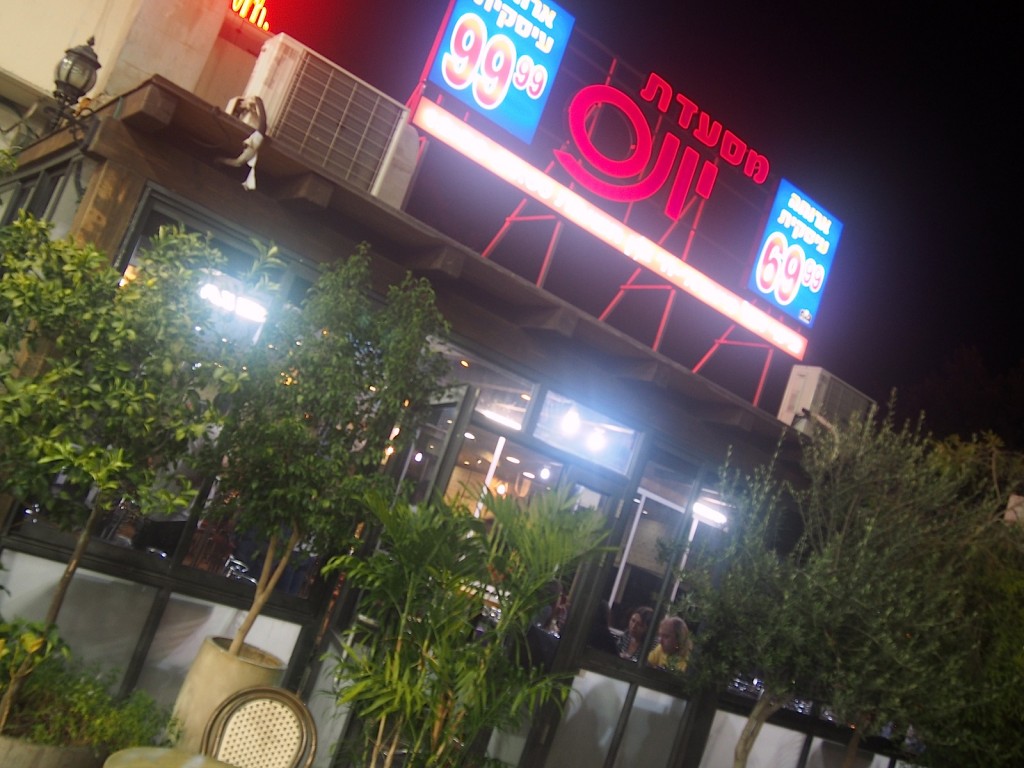 Last night I arrived in Israel for the first time. It's my worst jet lag in years, perhaps because I'm used to those 6-8 hour flights back and forth across the Atlantic. Flying east for more then 10 hours threw me, and it's a long time since I've been in a mediterranean-type summer. Then we headed to the local gas station in Even Yehuda, a short drive north of Tel Aviv, but not for gas, to put more air in the tires or even a car wash. No, we were there for a restaurant called UNIS, and the local food was spectacular!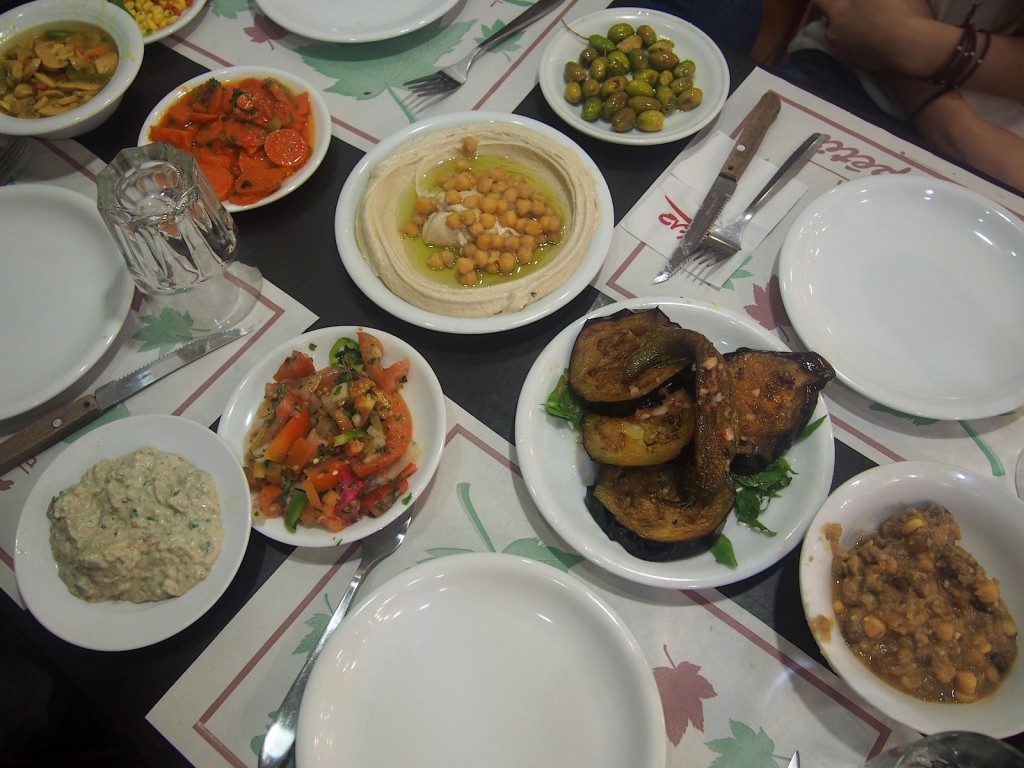 The humus (the plate with the chick peas swimming in olive oil) was the most delicious that I ever had, delicate in flavor with a creamy-dreamy texture.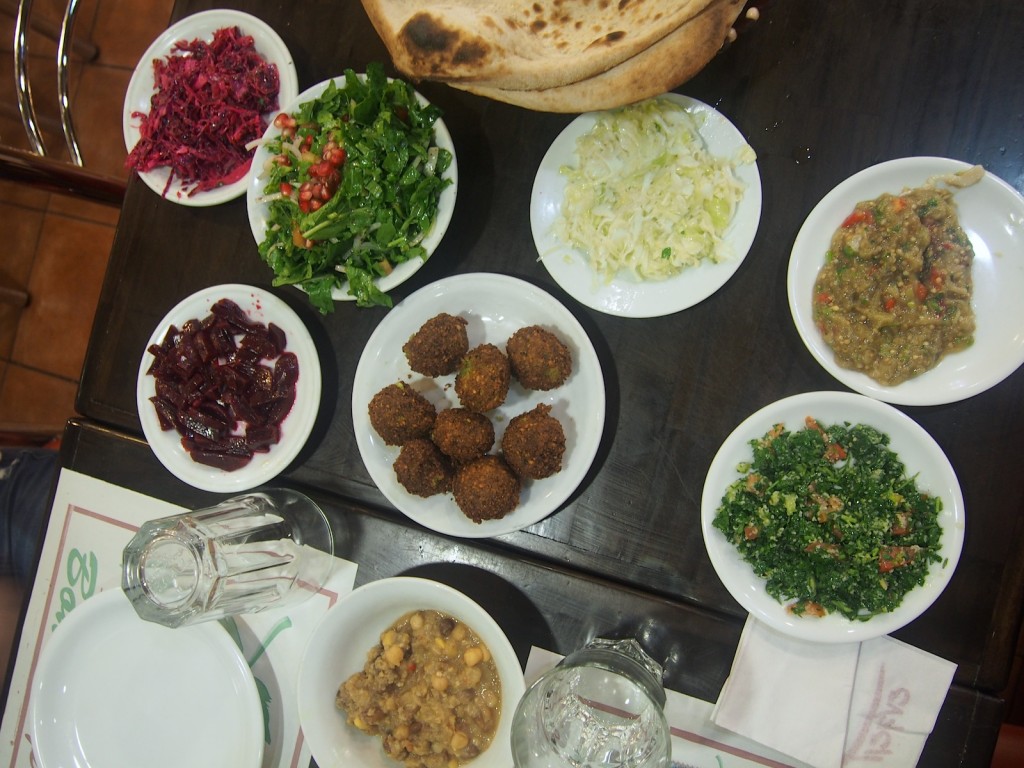 I feel sorry that the bread is only partially seen in this image, because it was also something special. No doubt, I ate too much of it and everything else on the table too!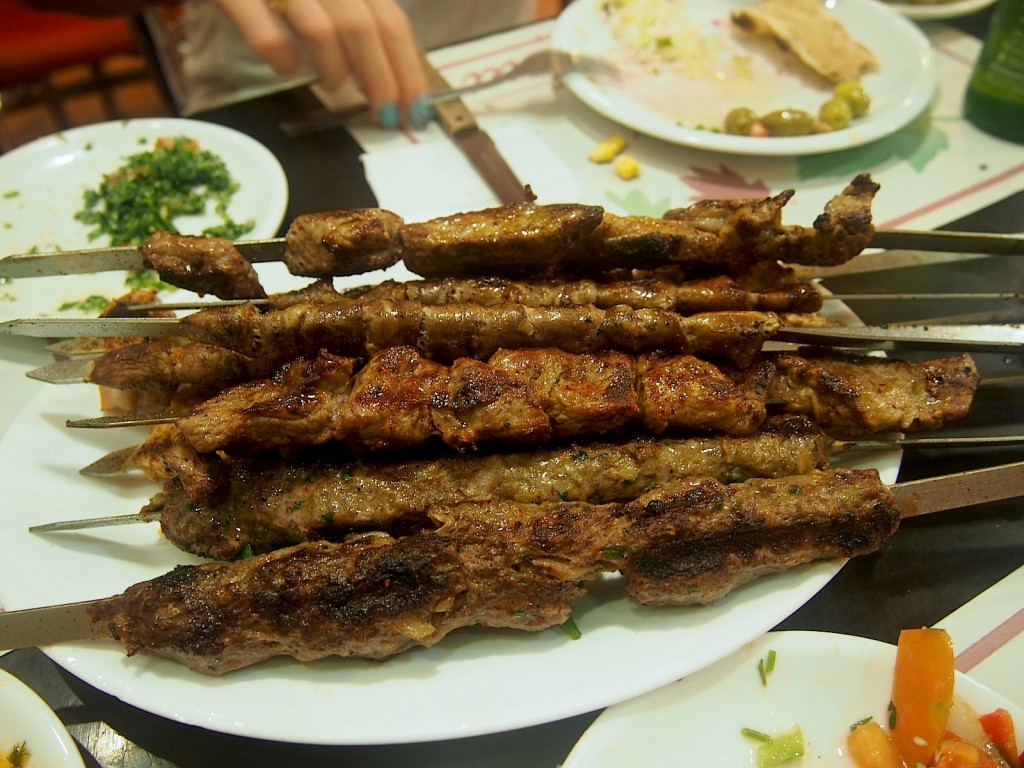 Yes, these are a kind of shish kebabs, or rather several kinds of them. The one I liked best was the chicken hearts, something I'd never had cooked this way before.
And, no, yesterday I drank no wine of any kind. Two small beers plus all this food were enough to knock me out for almost 11 hours.
The wine tasting starts tomorrow, so please be patient! My apologies in advance for any names I spell incorrectly. This is bound to happen.