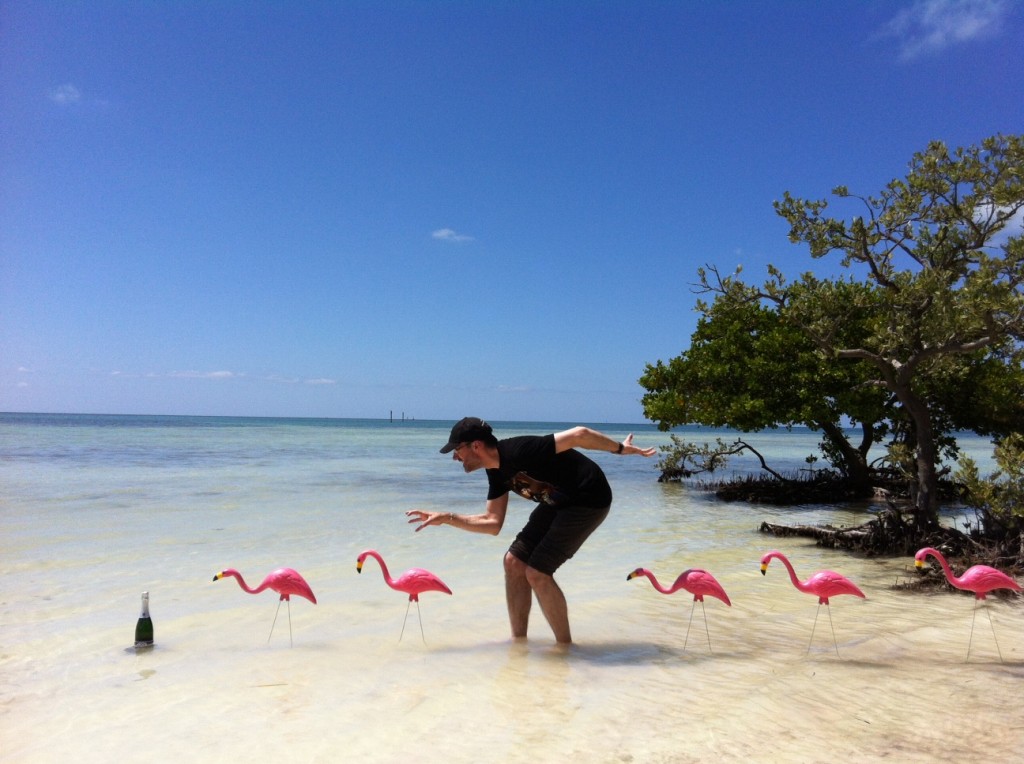 Yes, ten thousand flamingos can't be wrong. This picture shows that we are in complete agreement about the sparkling Riesling Brut from Theo Minges in Flemlingen/Pfalz. Just in case some of you didn't see this and the images below on social media, I thought I should put them up here so you get an idea of what we on the Riesling Road Trip 2 have been up to the last couple of days.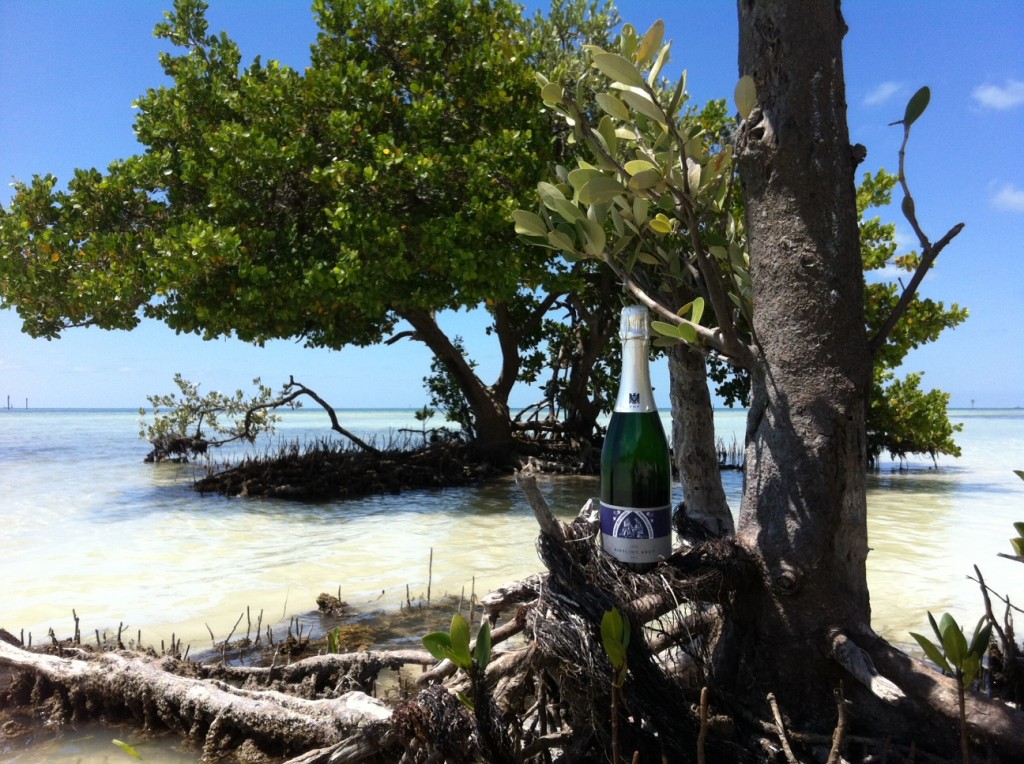 I was seriously amazed by Miami-Wynwood, because I knew nothing about it before I stepped into Panther Coffee (highly recommended!) there. It was great that Paul Grieco knew his way around and even had a contact at Goldman Properties, the dynamo of the area's self reinvention. Of course, both Paul and I are what the German call Dickköpfe, or big heads, and although we agree about Riesling and many of the other really important things in life we sometimes have heated discussions.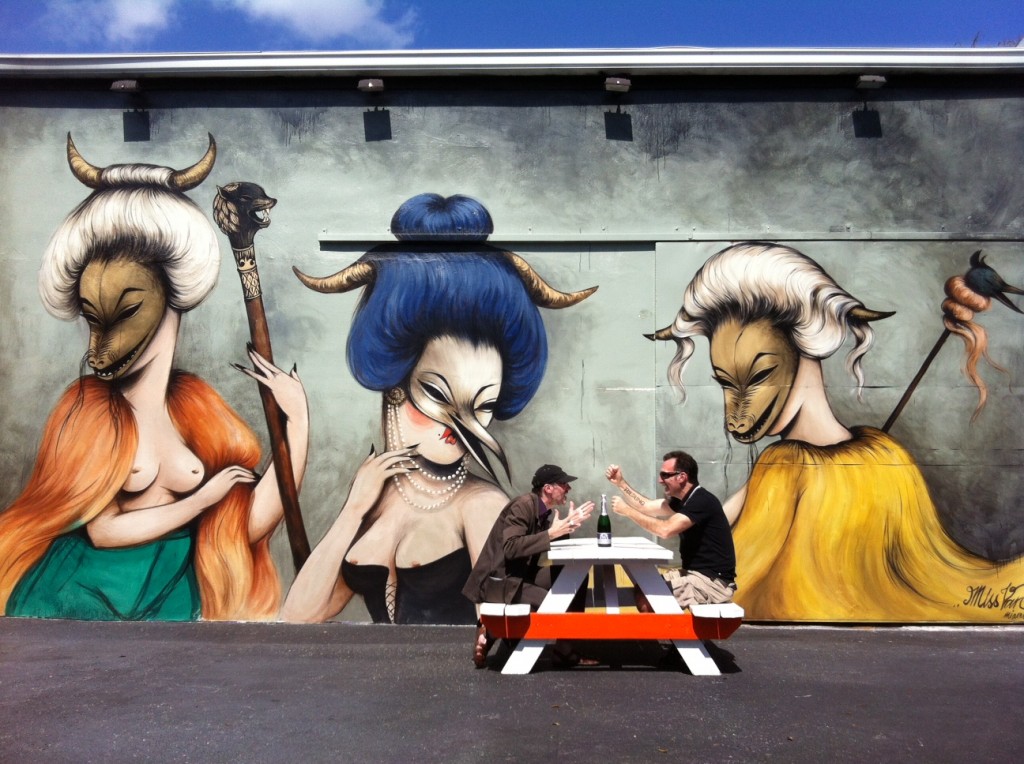 Many of the most beautiful things in Florida have to do with the special light here, which isn't quite like anything else I'ver ever seen. Maybe I'd feel the same in Cuba, Jamaica or the Bahamas, but I've never been to any of those places so I can't compare. The picture below is one of my sunrise pictures and was taken in Palm Beach in February during my first trip to the Sunshine State, but I could have taken it early this morning as I struggled to finish my newspaper column for next Sunday (in the Frankfurter Allgemeine Sonntagszeitung, for those of you who read German).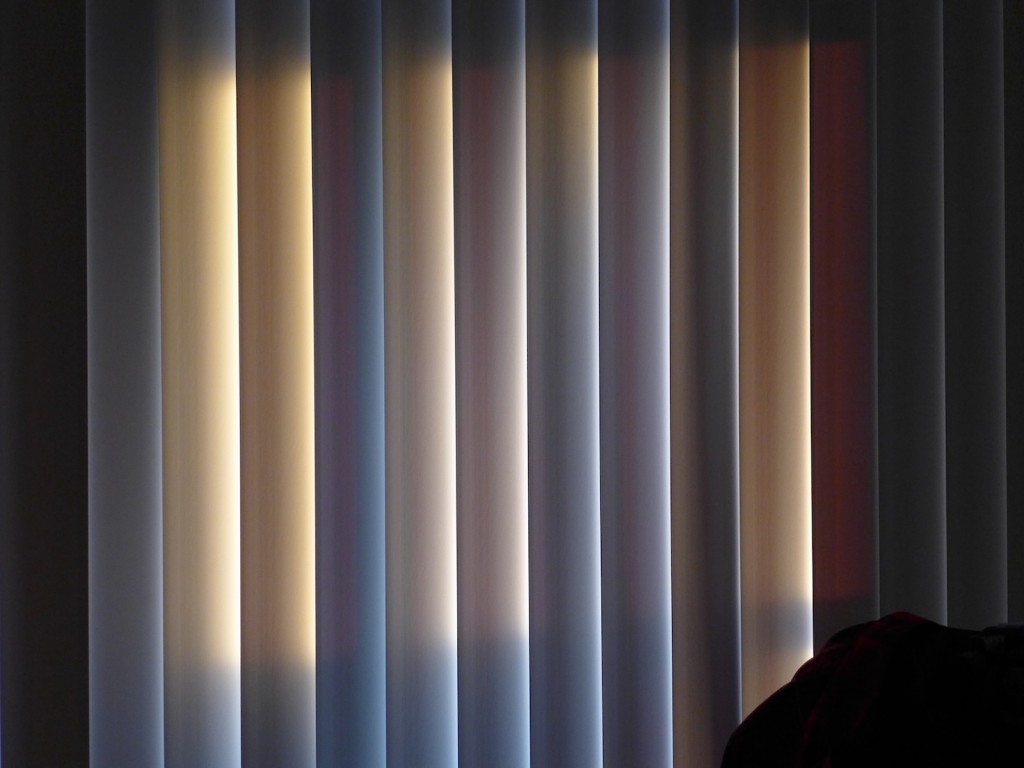 Worth Avenue in West Palm Beach is a luxury goods and swanky restaurant bubble without obvious connection to the workaday world. I enjoy it for a short visit like ours, but what would it be like to be stuck in this Truman Show for the 1% for life? It could be extremely difficult to adjust too, even if I had the money to shop in stores like the one I'm standing in front of in the picture. Likewise, I enjoy all kinds of wines,  including some of the expensive hi-end reds, but a daily does of California Cult Cabernet would quickly jade my palate. Where is the refreshing light German Riesling?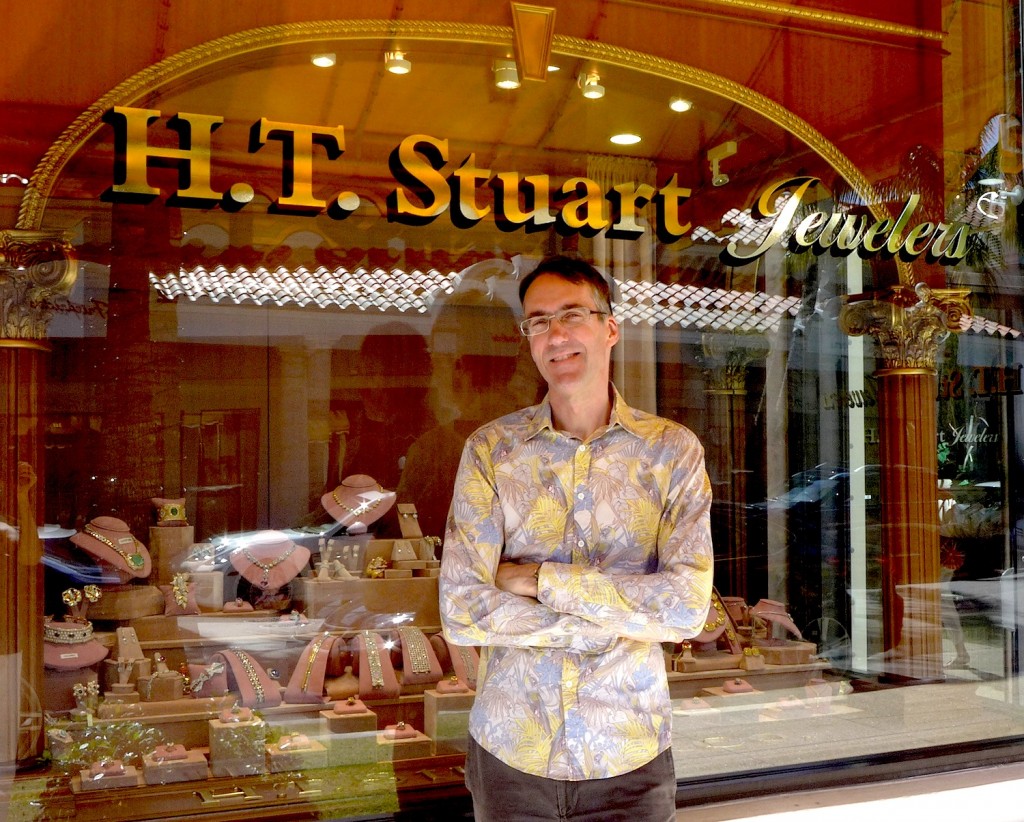 Quite possibly within a few hours these pictures will look pretty tame, because our next stops are the Kennedy Space Centre followed by Disney World's Magic Kingdom. That strikes me as an archetypal American combo, or is it just too much for one day?
PS last night at dinner the team learnt a new piece of vocabulary, which amused them very much. Maybe this could become a phenomenon like VWs use of the word Fahrvergnügen, or drinking pleasure? I therefore pass this on. Dickhäuter, literally the thick-skinned, is a collective term for elephants, rhinoceros and hippos. You pronounce it dick-hoy-ter.